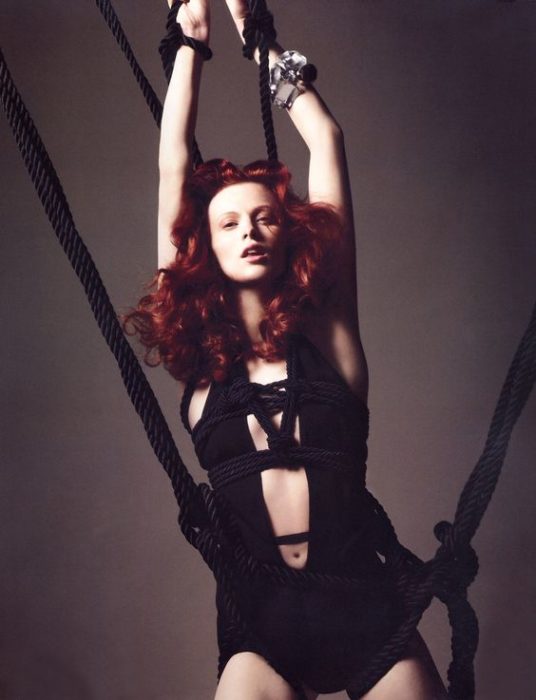 Karen Elson, photo by David Sims for Vogue Paris Calendar 2007
"In order to know virtue, we must first acquaint ourselves with vice." -The Marquis de Sade
Is it perversity or bravery to force ourselves to embrace the things we despise? To submit to them, to find … we begin to crave them?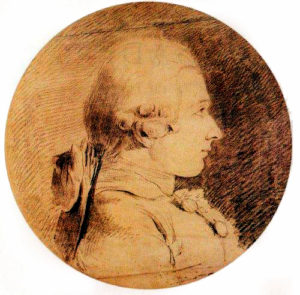 Portrait of the Marquis de Sade by Charles Amédée Philippe van Loo, 1760
Smasher of sacred idols, destroyer of cultural codes, atheist and sexual outlaw Donatien Alphonse François, Marquis de Sade lived a life of such scandalous excess that he could have been a fictional character in one of his own novels. In reality, de Sade was born into nobility in 1740 with the means and social power to indulge himself in near-continuous debauchery. But he was also a fearless voice for personal liberty and free expression. Attaquer le Soleil (attacking the sun) from Etat Libre D'Orange (ELDO) is, like its namesake, a creation of provocations; animalic and sweaty one moment, soothing and nuzzling another.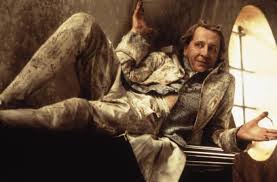 Geoffrey Rush as the Marquis de Sade in the film Quills (2000)
Until 1957, de Sade's writings were banned in France. But in the early twentieth century, his oeuvre began to be reassessed by artists and writers who found in his unapologetic demands for sexual license and freedom from religion a font of inspiration for modernism and its rejection of the conventional. It is de Sade the defier of convention and champion of personal liberty that ELDO Creative Director Etienne de Swardt and Givaudan perfumer Quentin Bisch were drawn to as inspiration for Attaquer le Soleil. The perfume is named for a line in the Marquis de Sade's most notorious novel, The 120 Days of Sodom: "When the crime of love is no longer to the measure of our intensity, we could perhaps attack the sun."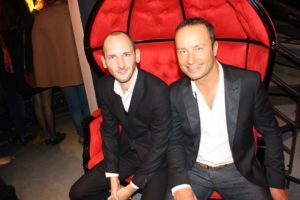 Quentin Bisch(l) and Etienne de Swardt at the launch of La Fin du Monde in Paris (Photo Etienne de Swardt)
Attaquer le Soleil is built around a single ingredient, cistus labdanum, but strips it bare to show its every aspect from earth-pulling root to sloe-eyed resin. But this is no ordinary soliflore. In a Sadean diametric of pain and reward, Quentin Bisch forced himself to confront his own repugnance of labdanum to create the beauty of Attaquer le Soleil. "I have always recoiled from the cistus," says Bisch. "I've avoided it or hidden it under thick layers of vanilla and amber as a way of escaping it. This is why I have made myself confront a radical formula: the cistus, exposed, and in all its states."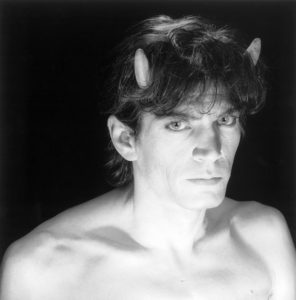 Self-portrait by Robert Mapplethorpe, 1985
De Sade exposed sexuality from every aspect: its delirious sensuality, its bestiality and even its cruelty. Bisch does the same with labdanum. From the root and stem, the flowers to the plant's tarry resin, all aspects of labdanum are laid bare. The result is a perfume whose fragrance shifts each time it is returned to, perspiring and animalic one moment, cocooning as a wooly blanket another.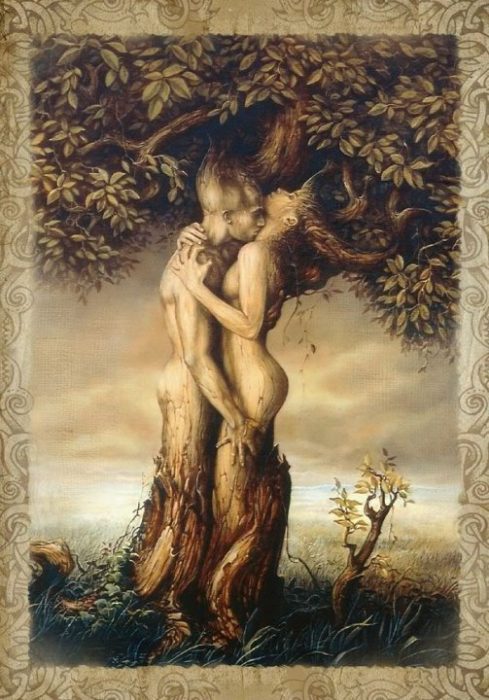 The Lovers, Bamon Tarot
Attaquer le Soleil charges in with a wallop of sour-sweet wet tobacco leaf and something dirty – not carnal – but loamy and moist, like damp ground. There is a pronounced grassiness in the opening, followed by a scent of clean sweat, as if the perfume has been rolling on a hillside in an amorous clutch.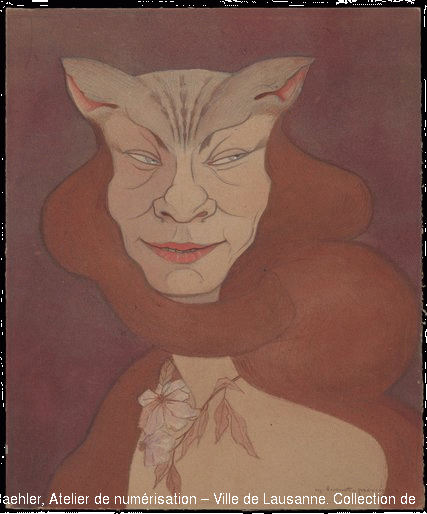 Marguerite Burnat-Provins, Lust, 1930
As it warms on the skin, a leathery, tannic quality emerges. Attaquer le Soleil rests in this second stage for a while, after which the resinous, sawdust-woods aspects of cistus become gradually more noticeable along with subtle hints of baking bread and nutmeg. An undercurrent of sweet vanilla and ambergris are also detectable. In the dry down, the aromas of woods and ambergris meld into a warm, almost comforting scent. Almost. While the sweaty note softens, it never quite goes away, and Attaquer le Soleil settles into snuggly elegance with a contradictory, wanton side.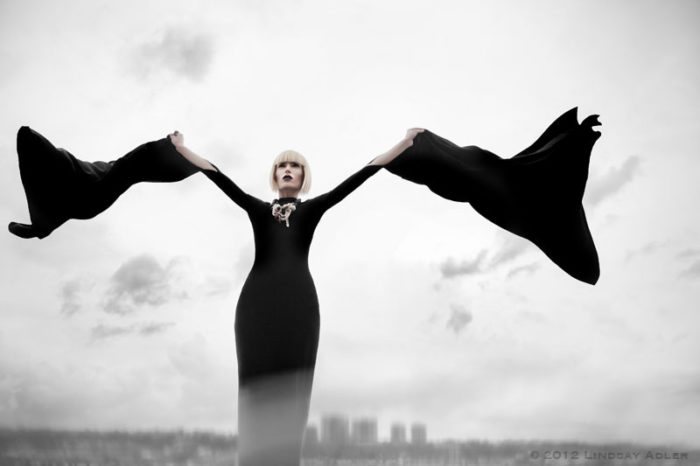 Urban Dreamer, photo by Lindsay Adle, Z!NK Magazine, 2012
De Sade lived half his life in prison for indulging his more perverse sexual appetites. Confined for the last twelve years of his life in an asylum where he died in 1814, de Sade, to whom nothing but restraint was taboo, remained unapologetic: "Imperious, choleric, irascible, extreme in everything, with a dissolute imagination the like of which has never been seen, atheistic to the point of fanaticism, there you have me in a nutshell, and kill me again or take me as I am, for I shall not change." – Marquis de Sade
His contrarian spirit is alive and well in Attaquer le Soleil.
Disclaimer: Perfume sample provided by Twisted Lily – many thanks. Opinions are my own
— Lauryn Beer, Editor
Editor in Chief's Note: Attaquez le Soliel is the third perfume composed by Quentin Bisch (who was featured in our Young Perfumer Series) for Etat Libre D'Orange—the first was La Fin du Monde (2013) and the second was Herman à mes côtés (me paraissait une ombre (2016)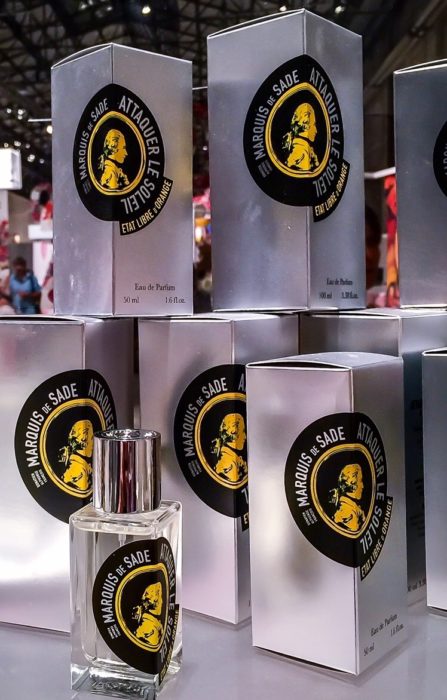 Attaquer le Soleil display at Pitti Fragranze, photo by Ermano Picco
Thanks to the generosity of Etienne de Swardt and ELDO we have a 50 ml bottle of Attaquer le Soleil for a registered reader in the US, Canada or Europe. To be eligible please leave a comment with what appeals to you about Attaquer le Soleil based on Lauryn's review, where you live, and if you have a favorite Etat Libre D'Orange perfume. Draw closes 11/19/2016.
We announce the winners only on site and on our Facebook page, so Like Cafleurebon and use our RSS feed…or your dream prize will be just spilled perfume