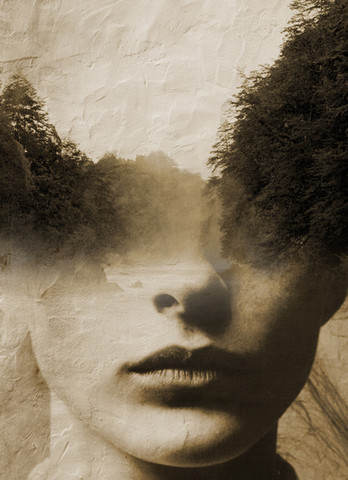 Le Dama del Lago Antonio Mora
To dwellers in a wood, almost every species of tree has its voice as well as its feature." ― Thomas Hardy, Under the Greenwood Tree
Black Bridge Antonio Mora
For those who journey into forests and woodlands, you will know it. Those places in the woods where things are uncannily quiet, still, apart from the rest of the world. When you find yourself in this separate space and time, and if you listen closely, you can hear the trees speak. The trees are ancient, and have gathered many stories to tell, from humble homes and happy families to epic quests and heroic tales. Which one will they share with you?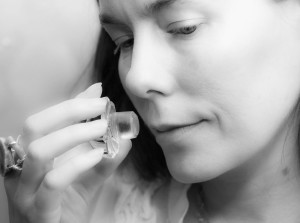 Dawn Spencer Hurwitz
It was just such an experience for the young Dawn Spencer Hurwitz that contributed to the new DSH Perfumes fragrance, The Voices of Trees. Dawn shares with us more about her adventure: "[I was] inspired by the smell in the night air on my first overnight trip away from my parents when I was 4 years old and in pre-school summer camp. *The trees were speaking to me all night long* and in this construction, there is the distinctive smell that was in the air that night.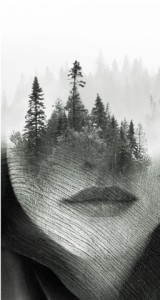 Forbidden Tree Antonio Mora
I would know this smell anywhere. It is mysterious and ancient and all-knowing. Like the earth itself. And that there are secrets that may be revealed to those who listen (and smell it). Along with this sense of peering into other realms, there is comfort and protection, too, inherent in this aroma. Like lying cozily on a soft bed of needles, nestled in the trees with only the night sky above; you are sure to see the shooting stars."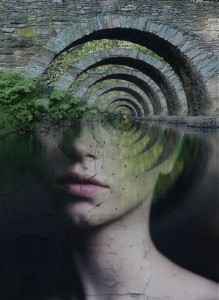 Nympha's Bridge Antonio Mora
Dawn has had a love of trees and forests ever since, and has played with forest scents before. Her earlier release Matsu was inspired by Japanese pine trees but composed without any pine notes. It was followed by the incredible Seve de Pin, a coniferous forest with more depth and some very precious 50 year old piñon pine sap dissolved into pine oil (produced by Eric Bresselsmith of House of Aromatics. And now, with The Voices of Trees, Dawn delivers us the heart of a forest captured in a precious little bottle.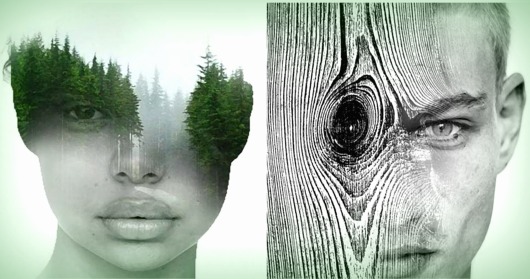 En El Bosque and Wood Boy Antonio Mora
The Voices of Trees begins with that special pine sap that borders on sacred, fresh and gooey, pumping through the tree like its life blood. Soon comes the freshly cut wood, like cutting your own Christmas tree. Shortly after comes the conifer needles, and then the maple and sycamore leaves lying on the forest floor. Resinous notes continue, warming and blending, through ambers and frankincense and something a bit balsamic. The forest floor slowly emanates the smell of dried leaves and needles, mosses, and the soil underneath. Every part of the forest is revealed, and then put together in a harmonious chorus that IS the forest, the voice of the trees.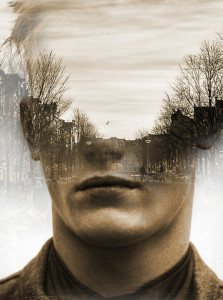 Amsterdam Antonio Mora
The Voices of the Trees is an outstanding woody scent that dries down to a cozy amber glow. The longevity is wonderful, clinging to the clothes and the skin the following day. Projection is fair, enough to share with those in your immediate space but not overwhelm. The scent is 98.5% natural, relying on a very small percent of synthetic materials. Dawn Spencer Hurwitz has continued to evolve her work with forest scents, but I am not sure that it will be possible to top this one, (of course there is always next year). Without a doubt, The Voices of Trees is one of my top five fragrances of the year.
Top Notes: Maple Leaves (accord), Neroli, Seville Lavender, Poplar Bud absolute, Middle Notes: Antique Pinon (infused oil), Pine Sap (accord), Sycamore (accord), Base Notes: Balsam Fir, Fossilized Amber Resin, Labdanum, Muhuhu, Oppopanax, Pine Amber (accord), Virginia Cedar
Disclosure: Seve de Pin is in my personal collection and a sample of The Voices of Trees provided by perfumer for review consideration
.Michael Singels, Sr. Contributor and Natural Perfumery Editor
Art Direction and opening quote: Michelyn Camen The fused portraits by Spanish based digital artist/photographer Antonio Mora are transformative and emotional dream landscapes that "spoke" to me as I read Michael's review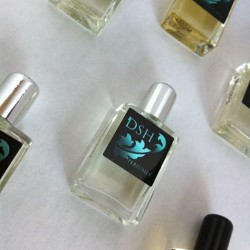 Thanks to Dawn Spencer Hurwitz of DSH Perfumes, we have a draw for a 1 dram flask of The Voices of Trees . Draw is open worldwide for registered CaFleureBon readers (you need to do this pesky step or your entry won't count). To be eligible, please leave a comment with what appeals to you about The Voice of Trees, what other DSH perfumes you enjoy, and where you live. Draw closes December 19, 2015
We announce the winner's only onsite and on our Facebook page, so like CaFleureBon and use our RSS option…..or your dream prize will be just spilled perfume.