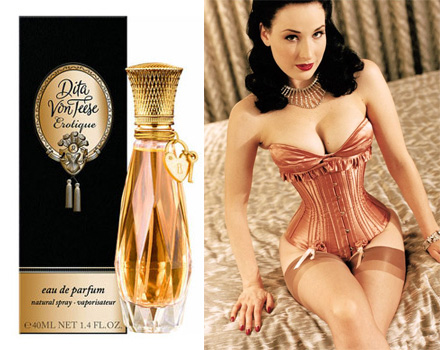 Perfumistas often show a certain disdain for celebrity scents, and, sometimes, rightly so. They seem to be churned out with nary a thought to the perfume itself, and lots of thought for marketing. Occasionally one will rise to the surface and shine, but it's a rarity. One celebrity has broken that stereotype with a vengeance: Dita Von Teese. With her first eponymous scent that is a softly seductive perfume, then with Rouge, which is a lovely vintage-smelling fragrance, she has shown a willingness to step beyond fruity-floral freshness and into sexier territory (I have not experienced her third scent, Fleurteese, but hope to get my nose on what she does with spring flowers). Her latest perfume, Erotique, has gone into that sexy territory with a vengeance.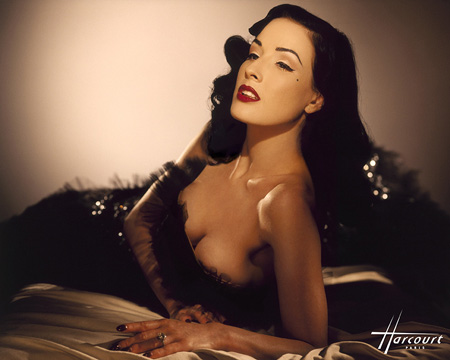 Erotique opens with a big huff of peppery, spicy woods, with an aura of rose. The scent reminds me of some of the real hippie sandalwood oils I used to get long ago that are pretty much gone from the scent landscape. One thing I really love about Erotique is that it straddles that very fine line between sexy and sweaty; I get just enough sweat to make it really alluring, while the leather just makes it all smell like someone earthy and amazing wearing great perfume and a good leather jacket (or corset, as the case may be). As the fragrance dries down, it holds ever-closer to the skin in a beguiling way. I keep sniffing and sighing. The longevity is quite good, and it has sneaky, sweet sillage: just when you think it's gone you find yourself in a bit of your own scent trail.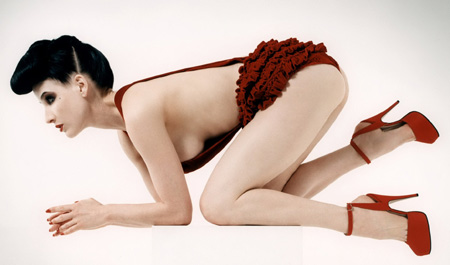 I have worn this fragrance several times since receiving it, and have enjoyed it tremendously. I wore it during the day, in the evening, and for bedtime. For daytime wear, it is fantastic in cooler weather, and will be part of my regular rotation. For evening wear, a bit of heat is just the ticket. This is the perfume for the proverbial "third date", when the night will culminate in intimate fun. Your partner will know where you are leading from the first whiff. At bedtime, it is a good aroma to bundle up under the blankets with even if you're on your own.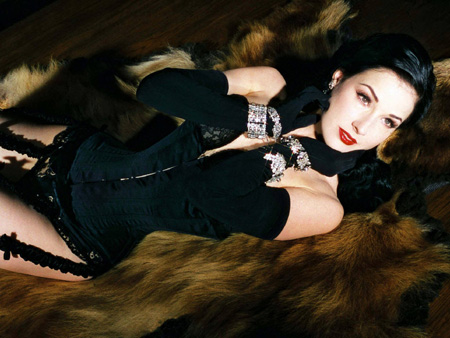 If someone blind-smelled this without knowing what it was, I doubt they would think it is a scent in the mass-market genre selling for reasonable prices. The same holds true for all of the Dita Von Teese scents that I have tried. It is apparent that she has considerable input into the conception and fruition of her line. My only annoyance is that it takes so long for her to launch in the US, and even then, it is not widely available. But of course, being a tease is her occupation.
Notes: rose, pepper, coriander, leather, musk, sandalwood, cedar and Gaiac wood.
I received my bottle of Erotique from the kind people at Ms. Von Teese's licensing firm, Luxess, and am ever grateful.
Tama Blough, Senior Editor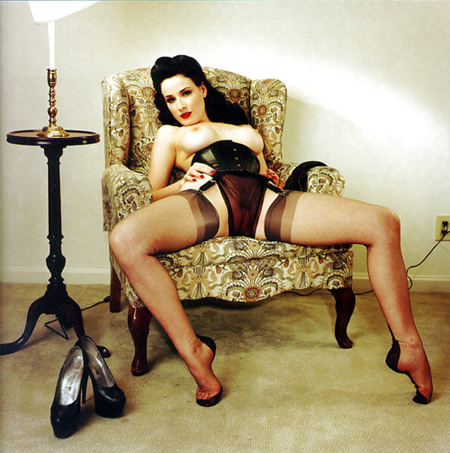 Because I am happy to share, I am offering a 5-ml decant to any reader in the US. Tell us your thoughts about Dita Von Teese, and if you have tried any of her perfumes. Remember to let us know you are in the US. Draw ends October 19, 2013
We announce the winners only on site and on our Facebook page, so Like Cafleurebon and use our RSS option…or your dream prize will be just spilled perfume.
Note: Erotique was a hit at this year's Elements showcase and received one of Managing Editor Mark Behnke's Best of Show awards.