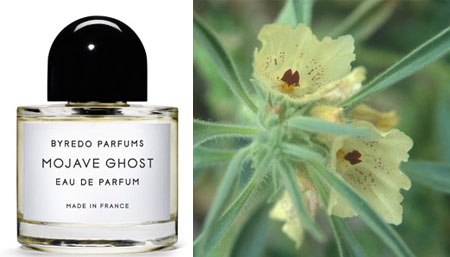 Byredo Mojave Ghost bottle and Mohave Ghost flowers
In the relentless heat of the Mojave Desert, there are forms of vegetation that belie the harsh desert conditions. One of these is the Mojave Ghost, a delicate white flower that is also rather clever: it has a spot on it that mimics a bee, thus attracting the bees from nearby flowers. Since the ghost flower itself has no nectar, this keeps it thriving and reproducing, with a bit of chicanery. Creative Director Ben Gorham's latest scent for Byredo, Mojave Ghost, pays homage to this intriguing flower, which is also his first release featuring the Southwestern United States as a destination theme.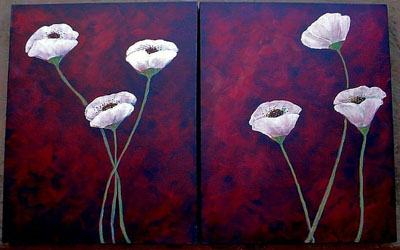 Ghost Flowers by Diane Funderberg Deam
At first blush Mojave Ghost feels much more commercial than most Byredo fragrances. It has a fruity topnote that has a nice depth to it, then the musky warmth of ambrette spreads her tendrils to grab a bit of flower and wood aromas. Most of the heart is sort of mushed together; not in a bad way but not as interestingly as I'd have liked. Mojave Ghost is a perplexing fragrance. It does feel commercial, but also has an interesting complexity that makes it walk the line between genders: feminine at first, more masculine toward the end.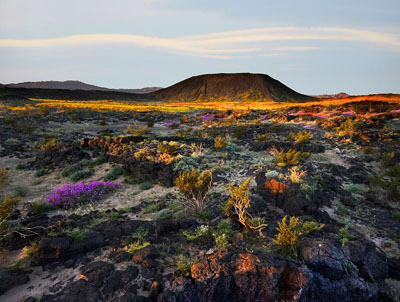 Mojave Desert Wild Sunrise by Walter Feller
I can't say that this is my favorite Byredo. It is wearable and well-made, but just nothing new in the perfume pantheon. I own some Byredo scents, and could easily add more to the collection. This just isn't one of them. Perhaps I am more attracted to the exotic locales, aromas, and themes Mr. Gorham usually uses as muses. This is American, and smells American, so to me it is nothing new. Perhaps one of his customers in Dubai will be surprised and thrilled by this exotic American perfume.
Notes: Ambrette, Jamaican Nesberry, Violet, Sandalwood, Magnolia, Chantilly Musk, Crisp Amber, Cedarwood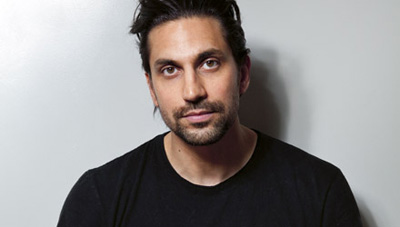 Byredo Creative Director Ben Gorham
I received my sample from Barneys NY in San Francisco. It is available at Byredo stockists and online at Barneys and Byredo. $145/50 ml and $220/100 ml.
Tama Blough, Managing Editor