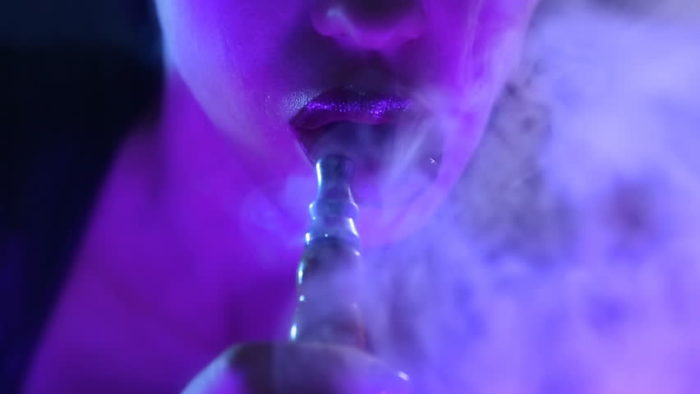 Photo, Shutterstock via Google search
Jicky and Habanita walk into a bar. The air is thick with hookah smoke. After knocking back a few bourbon geraniums, they head off into the night to do some very naughty things with honey. MEM, by self-taught Italian perfumer Antonio Gardoni of Bogue Profumo, is what follows: a sexy ooze of linden syrup, cherry pipe tobacco, and the most multi-dimensional lavender I've ever smelled. It is decadently, dizzyingly gorgeous.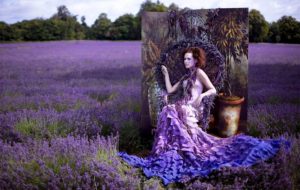 Wonderland, 0 2, photo by Kirsty Mitchell©
One of the most remarkable things about MEM is its use of four different lavenders. The first note rises like the aroma of dried flower crushed in your hand: minty, piney, anisic, almost turpenic. Give it a few minutes and then second lavender – the scent of the flower warming in the sun – comes through. In contrast to the cool grey of the first lavender, this succeeding lavender is warmer, fruitier, and greener. Next, loamy, sweet tobacco comes through, like with the pipe bowl smell I've caught in the corners of a London gentleman's club. The smoky-earthy aspects of tobacco and lavender work seamlessly with each other, each playing off the other's herbal and sweet aspects.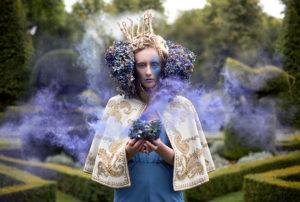 Wonderland, 03, photo by Kirsty Mitchell©
But then, in the middle stage, the real magic happens. A succession of voluptuous notes emerges and leans into the lavender accord, enveloping it in a lover's embrace of linden blossom, ylang ylang and animalic honey. These rich aromas come out in a slow progression, like the trickling of sap down tree bark. Now, MEM becomes a fugue of repeating lavender notes that weave in between and out of the honey and linden: as deliciously rich as lavender shortbread dipped in syrup. And yet, at no time does MEM dip into saccharine. The tobacco and aromatic notes hold the saturated sweetness in perfect balance.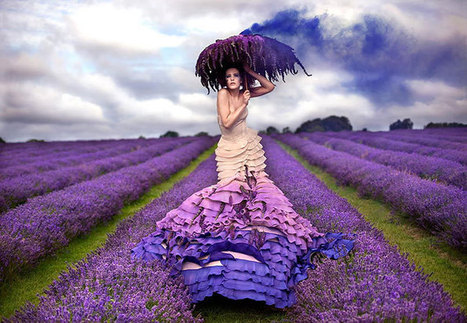 Wonderland, 01, photo by Kirsty Mitchell©
In the dry-down, which lasts well into the night, the honey-lavender-tobacco note softens and coalesces into a gourmand floral. MEM's artful and seductive blending of honey and floral notes reminds me of Delrae's fabulous Amoureuse, but with lavender swapped for tuberose, and cardamom changing places with sweet tobacco leaf. I can still smell the coniferous sharpness of dried lavender mixed in with the rosemary-herbal of the fresh blossom. The linden and woody notes move into the background where they remain humming mellowly.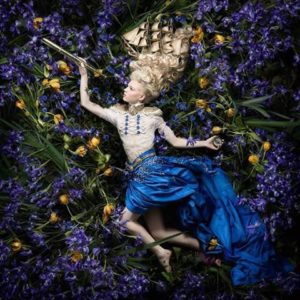 Field of Dreams Photo by Alexia Sinclair, via Imgrum, Dec 2016©
Imagine the purplest hue you can think of, lay it on a bed of honey, add a touch of smoke and leaf, and then transmogrify it into perfume. That is MEM. It is one of the most unusual, sexy, delicious lavender scents on the market.
I hear Jicky is more than a touch jealous.
Notes: Petitgrain, mandarin, grapefruit, lavender (4 different species), ylang ylang, lily of the valley, white champaca, jasmine grandiflorum, rose damascena, bourbon geranium, vanilla, peppermint, laurel, Siam benzoin, rosewood, sandalwood, Himalayan cedarwood, labdanum, ambergris, musk, castoreum, civet, amber.
Disclaimer: Sample of MEM provided by Bogue Profumo – many thanks. My opinions are my own.
— Lauryn Beer, Senior Editor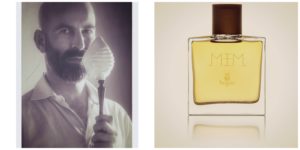 Antonio Gardoni with Bogue MASK handcrafted by artist FaustoSalvi and MEM
Thanks to Antonio Gardoni we have three generous samples of MEM for three registered readers in the U.S., Canada and Europe. Be sure to register, or our comment won't count. To be eligible, please leave a comment saying what appeals to you about MEM based on Lauryn's review, if you have tried any Bogue Perfumes, and where you live. Draw closes July 4, 2017
Available at luckyscent.com here
We announce the winners only on site and on our Facebook page, so Like Cafleurebon and use our RSS FEED … or your dream prize will be just spilled perfume.