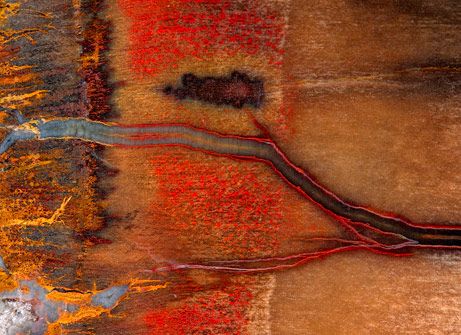 Petrified wood, photo by National Geographic
If you could see through ebony, it would smell like this.
Grenadille d'Afrique ("African Blackwood"), the seventh perfume from Aedes de Venustas, is an elegantly lactonic woods fragrance possessed of an unusual transparency. Created in collaboration between Creative Director Karl Bradl and master perfumer Alberto Morillas (who was also the nose behind Aedes' 2015 release, Pallisandre D'Or, also designed around a woods theme), Grenadille d'Afrique has a translucency that diverges from the usual opacity of woods-dominant perfumes.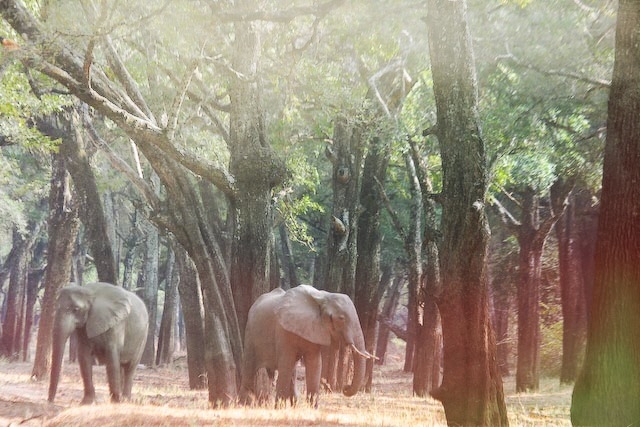 Kaingo ebony forest (apped by MC), photo by Derek Shenton
Aedes de Venustas' press materials describes Grenadille d'Afrique as an "olfactory portrait of the mythical African Blackwood tree." While the woods make up the heart of the fragrance, there is none of the cinnamon sawdust quality of cedar or the rich vanillic aspects of oak. Rather, Grenadille d'Afrique begins with a sparkle of bergamot and white tea that lifts the opening and sets the tone for the perfume's unusual ability to impart lightness to hefty, earthy ingredients like vetiver, wood accord and labdanum.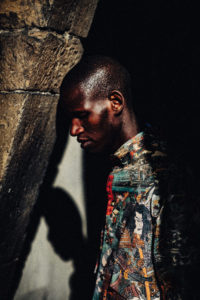 Photo by Fashion Designer and Artist Ikire Jones
A few minutes in, Grenadille d'Afrique expands into an amalgam of sweet cream and black licorice, an effect created by merging grey lavender with lactonic notes. A sensation of smooth, polished wood follows, the camphorous quality of juniper in the top notes giving a sly impression of lacquer. It is like sipping a milky anisette from a deeply carved ebony bowl.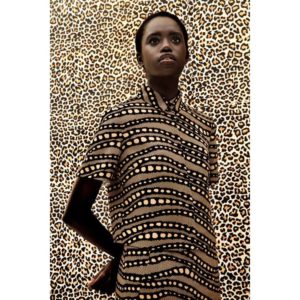 Dieyna Ba, photo by Sevda Albers for Annabelle Magazine, June 2014
As Grenadille d'Afrique develops, an almost dusty vetiver opens out like a drop of olive green oil paint expanding on water. Often, vetiver adds a vegetal or leafy quality to compositions. Here, M. Morillas achieves an aromatic trompe l'oeil by using vetiver's drier, branchy aspects to create a mineral note like sun-baked stone.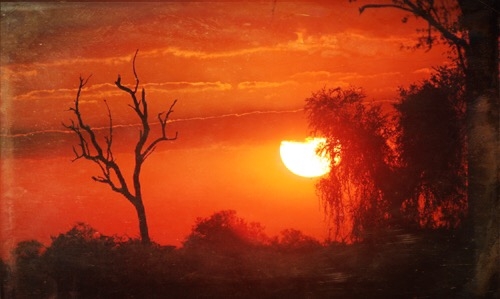 Sunset on the African Savanna (apped by MC) Photo by Jules Shenton
Grenadille d'Afrique dries down like a sunset, with the warm baked aromas of its middle stages softening out with vanilla and labdanum as the mineral note recedes. The milky tea note of the opening resurfaces and the woods become less distinct. Grenadille d'Afrique quiets into milky resin and cool musk, the olfactory equivalent of sipping a white Earl Grey while watching the sun sink below the horizon of the savanna as the parched day wanes.
Notes: Bergamot, lavender, juniper, violet, African blackwood accord, cistus labdanum, vetiver, milky white tea accord, musk. Sillage is intimate and longevity is good — about 6 to 8 hours.
Sample provided by Aedes de Venustas – many thanks. Opinions are my own.
— Lauryn Beer, Editor
Editor's Note: AEDES DE VENUSTAS has received ÇaFleureBon Best of Scent Awards for three of their signature perfumes: Copal Azur (2014) by Bertrand Duchaufour, Iris Nazarena (2013) by Ralf Schweiger, which was the recipient of the Fragrance Foundation 2014 Award for Perfume Extraordinaire and Rodrigo Flores-Roux's Ouillet Bengale (2014) –Michelyn Camen, Editor in Chief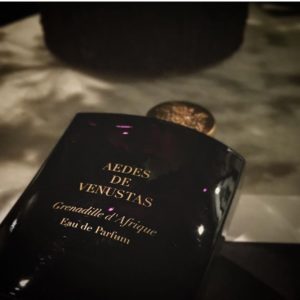 Aedes de Venustas Grenadille d'Afrique, photo via instagram
Thanks to the generosity of Aedes de Venustas and François Duquesne the CEO of Beauty Enterprises, (the distributor of Aedes de Venustas perfumes) we have a 100 ml bottle of Grenadille d'Afrique for a registered reader in the US, Canada or Europe. You must register here for your comment to count. To be eligible please leave a comment with what appeals to you about Grenadille D"Afrique based on Lauryn's review, where you live, andif you have a favorite Aedes de Venustas perfume. If you think Karl Bradl should tell his story as the Creative Director for AEDES DE VENUSTAS perfumes (and working with some of the greatest perfumers in the world) in our Creative Directors in Perfumery Series, leave that in your comment too. Draw closes 11/5/2016.
We announce the winners only on site and on our Facebook page, so Like Cafleurebon and use our RSS feed…or your dream prize will be just spilled perfume.