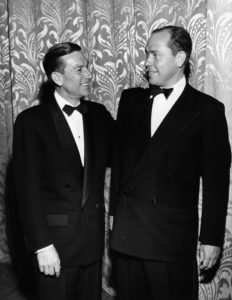 Johnny Mercer and Hoagy Carmichael Photo courtesy Special Collections and Archives, Georgia State University
A Wing & A Prayer Perfumes, composed by Jane Cate, uses natural ingredients to "invoke memories faster than hearing, seeing or tasting" are well known to the natrual perfume community. Having won ÇaFleurBon's Rising Star (Natural Perfume) 2011, two Silver Awards in the 2013 Taste TV International Fragrance Competition, Gold Award 2015 Summer Challenge and Silver Award for Best Packaging at the San Francisco Fragrance Salon, I was understandably looking forward to her latest offering: Skylark, a tribute to the 1941 Johnny Mercer jazz standard.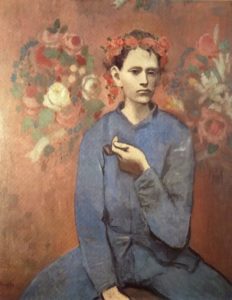 Pablo Picasso Garçon à la Pipe 1905
Yet this anticipation would not be anything I was expecting- the initial moment with Skylark was startling: I associated a tea rose accord with something synthetic. But there it was- lodged in my aroma memory from every time I mumbled, "roses don't smell like that." Except, they do. When in the hands of a deft perfumer, roses could smell just about like anything that primal wizard olfactory system we all possess can imagine. I define art as that which evokes a response and the greater the response the more likely it is the questionable label, "good art"… when it pokes you in the psyche and reminds you of your ignorance and hubris to be speaking of art at all: that's dope art.
Skylark lyrics by Jonny Mercer and Music by Hoagy Carmichael 1941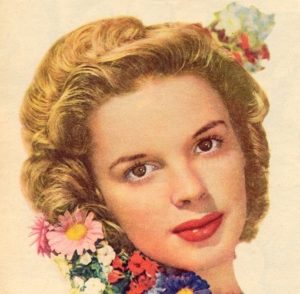 Judy Garland Vintage Photo 1943 for a Makeup ad
In very rare cases I will read the notes and words of a perfumer before I experience a perfume for the first time, and in this case Skylark was missing music I could not yet hear; among those who could and shared with the world and covered by Ella Fitzgerald, Bob Dylan, Linda Ronstadt, KD Lang and Aretha Franklin to name a few, all performed and knew of this lyrical yearning (reportedly for none other than Judy Garland herself):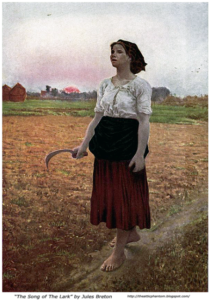 The Song of The Lark by Jules Breton
"Oh skylark
Have you seen a valley green with spring
Where my heart can go a-journeying
Over the shadows and the rain
To a blossom-covered lane…
And in your lonely flight
Haven't you heard the music in the night
Wonderful music
Faint as a will o' the wisp
Crazy as a loon
Sad as a gypsy serenading the moon…"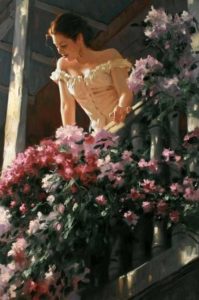 Richard S Johnson Tutt'Art@ | Pittura
The perfume put to its proper beat brought a very familiar theme of romance and loss. A fine floral affair Skylark has gotten itself into indeed. The powered puff of heliotrope turning rose into cloud stretching across blue sky. While there is wistfulness in the song, the spray is hopeful (Meyer lemon and palmarosa are interminably gleeful) and a vintage aesthetic is brought back into fashion; much as the lover caught in-between would swing and out of eligibility when carrying on an affair. Still, forlorn and hinging on hope- Skylark has not yet become embittered by the inevitable ending these flights of fancy usually entail.
Notes: sandalwood, rose damascena, rose absolute, jasmine absolute, palmarosa, rose geranium, sweet orange, Meyer lemon, heliotrope
*disclosure: my sample was provided by A Wing & A Prayer Perfumes for review
–Einsof, Natural Perfume Editor
.Art Direction MCamen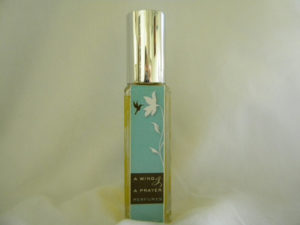 Thanks to Jane Cate of A Wing and a Prayer we have a .25 oz sprayer for a registered reader in the USA (don't know how to register…click here!!) Please leave a comment with what you enjoyed about Einsof's review of Skylark and if you are familiar with the namesake song. Draw closes 8/9/ 2016
We announce the winners only on site and on our Facebook page, so Like Cafleurebon and use our RSS Feed option … or your dream prize will be just spilled perfume