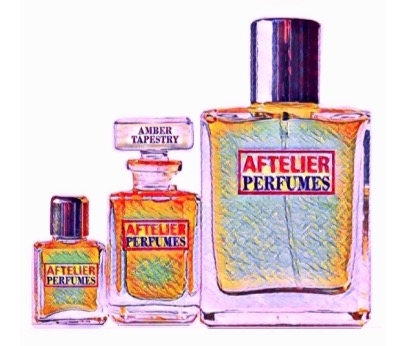 Mandy Aftel of Aftelier Perfumes' 2015 Vanilla Smoke took on the challenge of creating a natural vanilla perfume, no easy feat. In September of 2016, Mandy evoked love, loss, memories and the musk-like smell of skin in Memento Mori. Her latest fragrance Amber Tapestry is vintage inspired where the various amber facets are textured, golden and complex with an emphasis on the interplay of jasmine and amber.
"Ever since I trained as a weaver in my twenties, I have retained a deep and abiding love for beautiful textiles. My method of creating perfume is informed by my practice as a weaver, and the idea of threads of color and texture woven together to make something beautiful. This is akin to how I understand the process of working with beautiful natural aromatics: I weave together essences of different aroma, texture, weight and vibrancy to create something aromatically beautiful and transporting"
Top Notes: Heliotropin, Yellow Mandarin
Middle Notes: Jasmine Grandiforum, Jasmine Sambac, Pear, Cinnamon,
Base Notes: Ambreine, Labdanum, Maltol, Benzoin, Castoreum, Ambergris, Coumarin
Via Aftelier Perfumes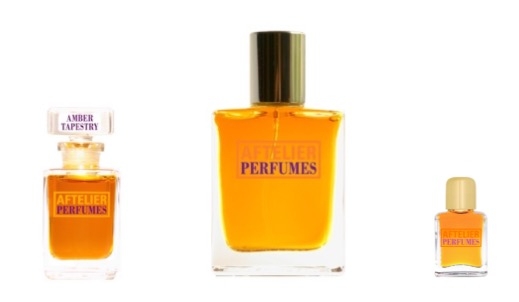 Amber Tapestry is available as a 1/4 oz. perfume ($180), a one ounce EDP Spray ($180), a 2ml mini perfume ($50) and sample sizes ($6/$7) at www.aftelier.com.