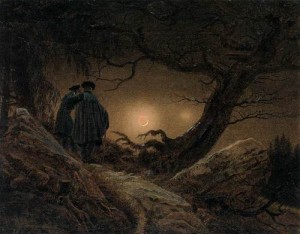 Two Men Contemplating the Moon by Caspar David Friedrich (1819)
(This is claimed to be the inspiration piece for Beckett's "Waiting for Godot")
In these days of perfume houses releasing fragrances two, three, four, or more (!) times a year it is completely refreshing to see another niche house take the opposite approach. It has been since 2010 since we had new releases from Le Labo. Now in 2013 they have rewarded our patience with three new releases. Two of them Lys 41 and Ylang 49 are part of the Classic Collection; the other Limette 37 will be a city exclusive to San Francisco. Fabrice Penot, who with partner Eddie Roschi, founded Le Labo says they only release new fragrances when "magic hits". It seems to me like some perfumista got three wishes and they asked for three new Le Labo fragrances, no it wasn't me. Whatever caused this confluence of olfactory magic to occur I am grateful because all three new fragrances share the special sparkle of being a Le Labo fragrance.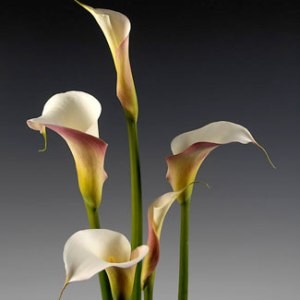 So often with the name of a Le Labo fragrance it is sort of a feint as the note in the name is not the focal point. That is not the case with Lys 41 which perhaps should be written LYS 41 to be completely accurate. The lily is a big old white floral diva in Lys 41 like she knows it's her name on the label. Perfumer Daphne Bugey creates a ginormous white flower fragrance which at 25% perfume oil concentration is at extrait strength. Often when something is at this concentration it sort of smokes and smolders on the skin. Lys 41 shakes her moneymaker right in front of your nose. The great green floral quality of lily draws you in and quickly it is surrounded with indolic jasmine, tuberose absolute, and tiare. The lily is the lead singer while jasmine adds a bit of low harmony, and tiare the high notes. The tuberose in the form of the absolute adds that camphoraceous quality the best tuberose has in high concentration and that is alto to lily's contralto. The base is a foundation of woods, vanilla, and musk which you won't notice for hours after you have this on. The white flowers are in charge and they won't get off the stage without a fight. I haven't enjoyed a busty powerhouse white floral like Lys 41 in a long time but this is going to be a summer staple for me.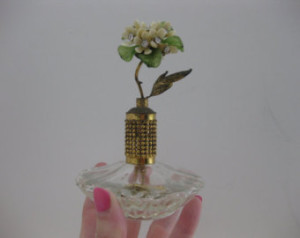 Ylang 49 is almost the polar opposite of Lys 41. If Lys 41 is all about the flowers Ylang 49 is all about creating a modern chypre around ylang. Perfumer Franck Voelkl created a retro vintage chypre using ylang-ylang and Tahitian gardenia on top of a classic oakmoss and patchouli pairing followed by vetiver, benzoin, and sandalwood in place of musk to add a modern twist. The ylang-ylang and gardenia could be as heady as the white flowers in Lys 41 but M. Voelkl is looking for something less extroverted if no less opulent. In Ylang 49 the opening white flowers come off less extroverted and considering that Ylang 39 is at extrait strength with 30% perfume oil it is surprising how well-behaved they are. What the extra concentration does add is an extra kick to is the oakmoss and patchouli. They take over the development and they stay as the central notes until the final moments. Both sources of oakmoss and patchouli must be fairly high quality because they have subtleties that show themselves languorously over hours of development. Ylang 49 is always decidedly woody but it is also more than just that simple description. The base keeps Ylang 49 more to the woody side as the vetiver and sandalwood complement and amplify the heart notes. Ylang 49 feels like something found at an estate sale in an unlabeled crystal flacon.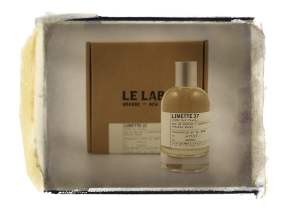 I try so hard not to fall in love with the Le Labo city exclusives because they are so hard to get. Unfortunately for me many of my favorite Le Labos are the city exclusives including what is probably my favorite Le Labo of them all Gaiac 10. The new San Francisco city exclusive Limette 37 reminds me a lot of Gaiac 10. What I love about Gaiac 10 is that it is a bright sunny fragrance to start that settles down to diaphanous wood. Franck Voelkl has created in Limette 37 a bright citrus that transitions in to a sheer woody spicy veil. It would probably be easy to dismiss this based on the notes but you would be missing out on a special fragrance. I don't know where Le Labo gets their bergamot essential oil but whomever supplies it is one of the best producers of this particular raw material. This bergamot is what you first experience when wearing Limette 37. When someone says "fresh" to me it is this kind of experience I am thinking about. M. Voelkl then brings in petit grain in conjunction with jasmine. This is a clean jasmine and it accentuates the sweeter aspects of the petit grain making it less tart and more of a shimmery accord. The finish to Limette 37 is spectacular as a wisp of clove is folded into vetiver followed by encasing that in tonka bean. The pungent spiciness of the clove with the woody heft of vetiver and the haylike quality of tonka is beautiful to behold. That M. Voelkl keeps it so light and airy adds to my fascination with it. A bouquet of white musks finish this out and even with my general dislike of these ingredients I have to admit they work rather well as a finish to Limette 37. Thankfully acquiring a bottle of Limette 37 won't be as difficult as it was for Gaiac 10 but once again the city exclusive slays me.
All three of these new fragrances have overnight longevity. Lys 41 has way above average sillage, Ylang 49 has average sillage, and Limette 37 above average sillage.
The old proverb says "good things come to those who wait". After three years of waiting three very good things have come to those who love Le Labo and great perfume.
Disclosure: This review was based on samples provided by Le Labo.
–Mark Behnke, Managing Editor