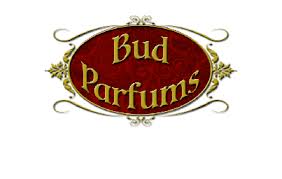 About a year ago, I did some reviews of this talented Aussie perfumer's work. He has not stopped creating perfumed wonders and has many new scents. Much of these perfumes' originality is that they were created around naturally sourced indigenous Australian organics, seldom (if ever) used in perfumery. Howard Jarvis (head of BUD and main nose) has not only been in the lab; but in the office as well, and has completely revamped his company's website with a nineteenth century (almost Moulin Rouge-type) aura. This company is admirable, not only for the fact they are mostly natural and environmentally sound, but they also use native artisans to create their uniquely beautiful sprayers and bottles.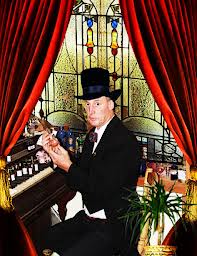 Howard Jarvis
Howard (Bud to his mates) has been in the industry for over nine years and has worked with fellow Australian and Master Perfumer Jonathan Midgley. He remembers a time when "perfume meant something" and works of art came from years of striving to get a formula just right. It is with this thought in mind that he begins to create each new scent. Each of his perfumes (both new and old) is inspired by a classic character (from myth or literature) or era, his homeland (and its flora and fauna) or nature itself. They are anything but ordinary, as they are blended by hand with the purest raw natural materials.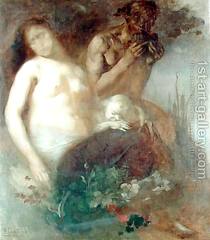 Nymph & Satyr by Eugene Carriere
Satyr is inspired by the rambunctious and libidinous hybrid creature from Greek myth, having goat's ears, horns, tail, legs and hooves yet also being partly human. Wild and untamed they roamed wooded mountainsides in search of nymphs or mortal beauties and they also loved to play tricks on unsuspecting humans. Its nature is captured rather poetically in this scent. This opens with a short blast of greens and dry sweet spiciness. Even in its freshest stages it is never truly "clean" or bright. Here it has more of a darker forest type of feeling; with an earthiness and hints of decay also there-and it's beautiful. If you read too much into the name you will, no doubt, be expecting an overdose of muskiness and tons of patchouli. Never fear!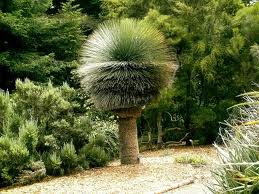 Firetree
After the brief dry green wind passes and the spices tame, the cool powdery resin of galbanum keeps a warmer green alive and smells unique and almost ancient. The native organic featured in this perfume is Australian fire tree oil. I have had the privilege of sniffing this raw essential oil and it is unlike any woody or tree essence I have ever smelled. It has a warm silky smooth woodiness that is also creamy and boozy with delicate hints of flowers. Mr. Jarvis has truly accented every nuance of this botanical with the accompanying notes he has included here. This does not project far and wide. It radiates sensually and somewhat erotically from the skin. To those who come close enough to sense it charms, Satyr will no doubt be appreciated.
Satyr by Lissy
Jasmine and orange blossoms emerge, playing off each another, and their comingling results in something musky and slightly floral with an initial brusqueness that is almost as off-putting as it is intriguing. Somehow musky and innocent all at once, the flowers retreat into the background lending just enough sensual allure to the dry down as it becomes a bit "wilder". Labdanum (first harvested from goats), oak moss (with its divine airy and earthy aromas) and skanky patchouli let it all hang out. It then becomes hotter (yet smoother), primeval and downright carnal. Not unlike its namesake, this fragrance frolics and changes on a dime. One minute Satyr is charming and inviting. The next it is naughty and bold. Other times it exudes an almost overpoweringly sexy woodsy aroma that makes you just want to go wild! That must be how it is…to dance with such a creature. Sillage: slightly below average. Longevity: very good.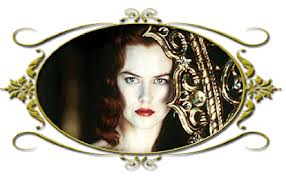 If Satyr was our Beast, Satine is most definitely our Beauty! The inspiration for this scent comes from the character portrayed by Nicole Kidman in the film "Moulin Rouge". The scent of this bright and beautiful show girl from late nineteenth century Paris is brought to life around a core of Australian lemon myrtle oil. Unabashedly both citric and herbal in nature (and subtly floral) this aromatic has facets like a gem, and the clarity of one as well. Without stepping on either side of the line, this blurs the zesty sharp citrus aspects with the cooler more elegant herbal ones; yet it never commits to either. While toeing this line our heroine dances in a soft shower of creamy sweet petals.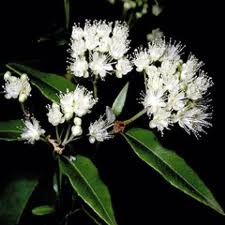 The sweet sunniness of orange petals mixed with the sultry jasmine engages you. Hints of rose, beating softly and passionately beneath the surface in the heart, add alternating fruity and fresh floral nuances while ylang (in all her splendor) radiates a charisma that makes everyone sit up and take notice. Satine is opulent, she is mysterious…yet she is, above all things, just a girl who wants to love a boy. The truly invigorating mandarin and cooling velvety green of spearmint in the opening (and that reoccurs here and there while wearing) keeps this beauty sparkling and vivacious and also makes it much more "male friendly".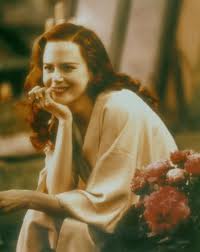 Nicole Kidman as Satine from "Moulin Rouge"
Vanilla is listed, and with the ylang and rose could have been a potential sillage monster, yet Mr. Jarvis used a light hand with it here. I am not sure what type was used here, but this vanilla is sheer enough to be delightful and not too heavy; yet it's strong enough to add a fuller more intimate feeling. Even after removing her make-up and ornate costumes, Satine and her beauty continue to shine; not nearly as intensely as she did before, but more personally and demurely. She was amazing on stage, throughout her whole routine; but, she is even more beautiful unadorned in the dry down. This possesses an interesting dichotomy in its sharp citric-herbal opening and in its richly floral heart that then descends into a cozy and simple finish, not quite as eye-catching as before, but infinitely more appealing and every bit as luxurious. Sillage: above average. Longevity: good.
Disclosure: Review based on bottles (and essential oils) sent to me by BUD Parfums.
I want to share a sample of each of these fragrances with two readers. I will make a 2.5 mL decant of both Satyr and Satine to giveaway. To be eligible you have to leave a comment on whether you are a Beauty or a Beast. All the Beauties will be in the Satine draw and all the Beasts will be in the Satyr draw. The draw ends on February 15, 2013.
We announce the winners only on site and on our Facebook page, so Like Cafleurebon and use our RSS option…or your dream prize will be just spilled perfume.
-John Reasinger, Editor