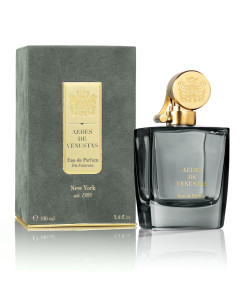 The luxe Greenwich Village NYC boutique's eponymous first fragrance Aedes de Venustas by Bertrand Duchaufour with its stunning incense and rhubarb accord, has obtained something of a cult following. One year later, co-owners Karl Bradl and Robert Gerstner have enlisted another of our favorite perfumers Ralf Schwieger of Mane to create Iris Nazarana a mystical, sensuous scent based on a iris and incense accord. Incense is the olfactory thread running through the Aedes de Venustas collection.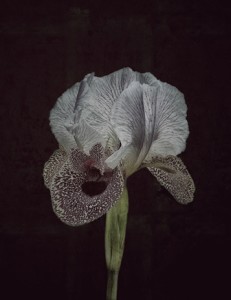 Iris Nazarena grows in Nazareth Israel
The new perfume takes its name from the rare Iris Bismarckiana is also known as Iris Nazarena because it grows mainly in the mountains east of Nazareth.
Perfumer Ralf Schwieger, who had long wanted to offer a contemporary interpretation of iris, was a perfect fit for the project. With Iris Nazarena, he explains he had to confront two major challenges. First, "I had to find a point of difference with Chanel N°19," the benchmark of iris-based scents and an unsurpassed template since its launch in 1971. Then, "to incorporate transparency" into the somber iris and incense accord that would express the mystical beauty of the Iris Nazarena".
Notes: Orris, incense, ambrette,rose, juniper berry, star anise, parchouli, vetiver, clove, oud
$245/3.4 oz
Launching June 15, 2013
source: press release