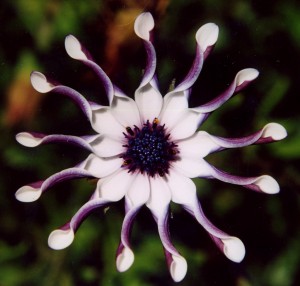 There is always a part of me that wonders who the typical customer of a Tom Ford Private Blend fragrance is. I believe it has to be someone for whom perfume is a consistent accessory to their daily life and also someone who wants a high quality fragrance and will pay extra for that quality. The interesting thing about the new collection of four Tom Ford Private Blends just released called the Jardin Noir Collection is that I see it appealing to almost very different experience levels of perfumistas. It is almost like a perfume personality test to see which one a person will like best.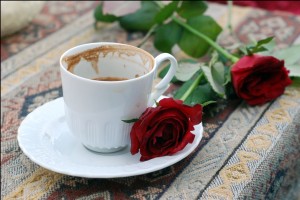 Turkish Coffee Rose by Ozycan
Antoine Lie created Café Rose and he chose to honor both of the words in the title as it is coffee and rose which predominate on my skin. I felt like I was sitting outside with a rich coffee and a bouquet of roses while from afar the saffron and pepper from the Indian restaurant and a hint of incense, from the nearby church, are sent to me on the breeze. The very first impression I get from Café Rose is an almost rapid fire assembly of notes as the coffee comes first, then the saffron, then the rose, and then the pepper. Within a minute or so they are all fully formed in my senses and they coalesce into something very pleasant. The rose eventually takes over and the only note which stands up to it through the middle phase of the development is the incense. The base is amber and patchouli. The amber is sweet and it tilts the patchouli more to its sweeter aspect, as well. This is a well-executed rose fragrance and Mr. Lie chose some interesting complementary notes for his creation. This one is for rose lovers.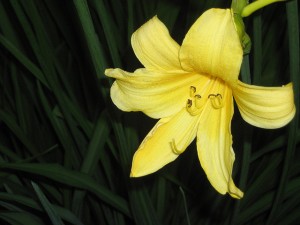 Narcissus at Midsummer Night by uonbatto
The one I was looking most forward to trying was Jonquille de Nuit this is due to my never-ending love of all things narcissus. That Rodrigo Flores-Roux was the perfumer only sent my expectations another notch higher. The early working name for the Jardin Noir collection was "Twisted Florals" and Tom Ford says that he was after a darker and less innocent floral fragrance. Mr Flores-Roux and Jonquille de Nuit present a floral which is twisted up, and around, a narcissus core and it does make it make it dark but I've never seen narcissus as innocent. The opening is a duet of cyclamen and narcissus sinuously winding themselves tight. The floral aldehyde quality is a contrast to the depths of narcissus and it creates a push me- pull you dynamic in the early moments. Then Mr. Flores-Roux takes the starkly green bitter quality of violet leaf and the rooty quality of iris and creates a swirl of contrasting notes. Throughout this period I kept thinking this was narcissus taken on a wild ride by its buddies iris and violet. It is stark and unique and I thoroughly enjoyed the ride. Very late a softly spicy sweet amber comes along to calm things down but the narcissus was still not ready to calm down entirely. Jonquille de Nuit was exactly what I was hoping for from Mr. Flores-Roux as he has shown again he knows how to coax the most out of almost any floral he touches these days. This one is for those who like contrast in their fragrance.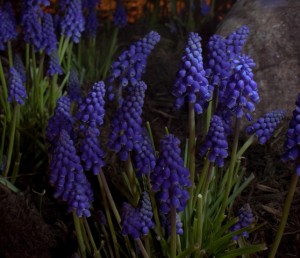 I will say that I like florals but I adore the smell of the greenery that surround most flowers in a garden setting, that sharp green is what makes the sweetness of the flower's bouquet that much more bracing to my senses. Calice Becker shares some of that because the opening to Ombre de Hyacinth is an ode to green leafiness in perfume. Mme Becker weaves together violet leaf and magnolia leaf with galbanum and olibanum. This is a spectacular beginning but I knew that Mme Becker at the very least had a hyacinth to throw in here. That titular hyacinth claws its way through the green opening and then beckons jasmine to follow along. All along the green of the opening does not fade it stays and takes both hyacinth and jasmine to a much greener place than I have experienced before. Over time a sheer musk adds a finish to this but the green never really goes away and it is what makes this so good for me. This is for those who like green.
Smoking Lily by From Nowhere To Obscurity
Lastly we come to the Noirest of this collection Lys Fume. I translate that name as Smoking Lily and that sounds like a Femme Fatale right out of a Chandler novel, or at least Roger Rabbit. Shyamala Maisondieu and Rodrigo Flores-Roux found a way to make the innocent lily something which should be holding a cigarette holder with a curl of smoke drifting up from the end. The opening is our star, lily, who enters garnished in nutmeg and pink pepper with a hint of citrus highlighting the last remainder of innocence. She saunters up to the bar and orders a snifter of rum and begins to chat with her friend ylang-ylang. They join conspiratorially as they lean against the polished wood of the bar made of davana and oak. Eventually they look up and as they send their scented gaze wreathed in resins over the joint, every eye in the place tries to look elsewhere but just can't manage to take their eyes off of lily. Yes that is a fancy story but Lys Fume comes off as a fully oriental fragrance with lily as the star. It is a beautiful piece of work Mme Maisondieu and Mr. Flores-Roux have collaborated on in this case. This is for those who want an unusual fragrance.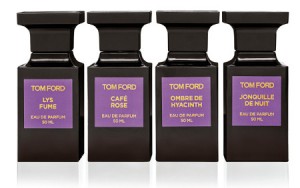 The longevity of all four Jardin Noir fragrances is slightly above average and the sillage is almost uniformly below average and close wearing.
Café Rose was the most familiar of these four Jardin Noir fragrances but the other three more than lived up to their "Twisted Floral" incarnation. I'm not sure the collection, with the exception of Lys Fume, is very Noir but Jonquille de Nuit and Ombre de Hyacinth are very interesting twists on floral fragrances.
Disclosure: This review was based on bottles of the Jardin Noir collection supplied by Tom Ford Beauty.
–Mark Behnke, Managing Editor