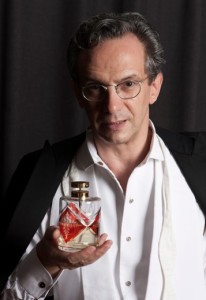 Fabio Luisi of FL Parfums
Very often things unfold in seemingly unrelated ways, then something happens and before you know it everything is connected. This is what happened to me with FL Parfums…and the result was music to my nose. I am quite used to receiving samples in my mailbox. On receiving samples from FL Parfums, they went in the queue; but did not remain there long. Something about that beautiful logo seemed to call to me. When I opened my samples, and sniffed them all. I said to myself," I have NO idea who this person is; but they surely know what they are doing!"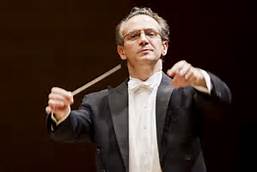 Maestro Fabio Luisi
Days later we featured Fabio Luisi's Profile in American Perfumery. Upon reading the profile, hearing the music linked to it and having smelled the fragrances it all came together like a well-tuned orchestra. Subtle sophistication radiated from each and every one of these 13 samples. Dabbing, sniffing, and taking "notes" over the next two weeks, I was consistently pleased and impressed. The Maestro seeks as much perfection in composing at his scent organ as he does at the conducting his orchestra.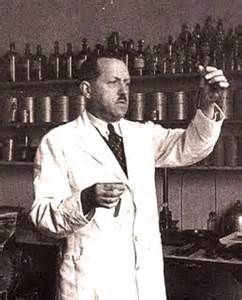 Jean Carles
The influence of Jean Carles (nose of classic fragrances Ma Griffe, Tabu and *the real* Miss Dior 1947) and his method were not immediately apparent to my nose. Where Carles' scents were forte, often fortissimo, Sr. Luisi's are more sotto but just as complex, often with fewer notes, and seamlessly orchestrated.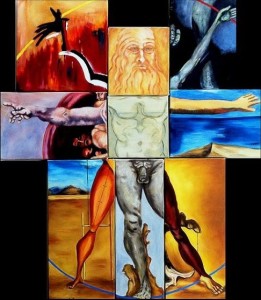 Eclectic Vitruvian Man by Romualdo
Eagerly sniffing each one, the scent that played to me the most was Eclectique Pour Homme EDT. Made as a woodier consort to Ecelctique N.2 (now currently in reformulation), it combines smooth petit grain and watery lime with a staccato black pepper. A cashmere-like ylang ylang opens, softening the volume and slowing the tempo. This reminded me of Hadrien Asbolu by Annick Goutal, in key only; not in its melody. The term impertinent elegance is the website's descriptor, and readily apparent from the way it changes the original eclectique base to feature a vetiver and patchouli combination, while toning down the ambergris and mitti. We hear the same opus, completely different movement. Just when you think you have the melody, humming happily along, the score changes. Citrus and greens give way to spiced flowers before ending triumphantly on a woody and earthy base. You may think you have heard this song played before, and you might have…but not like this. Bravo, Maestro, BRAVO! Sillage: average. Longevity: above average.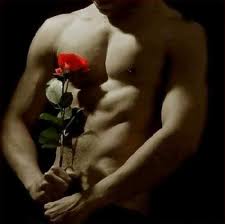 Don d'Amour (Gift of Love) EDP, from the Private Collection, was originally created some years ago, but kept true to the original formula, this early blend of vintage patchouli, two different forms of ambergris tinctures, tobacco and what I can only describe as a "Borgia" rose is nearly scandalous. This rose is as dark and deadly as it is seductive and alluring. Reach for it once, it reveals its narcotic aroma. Reach again and it just may stab you with its thorn, drawing blood and stinging. Though fully detectable, this full and drooping blossom is merely the flower in his lapel. Wafting hints of tobacco around an animalic and sublimely earthen muskiness, this rogue comes on strong, putting on a good front. Once you settle in, however, his façade slips away and he simmers down. Alternating between floral and musky, this woody oriental conveys passion, more than sex appeal, and it oozes it for hours into the dry down. Sillage: very good. Longevity: excellent.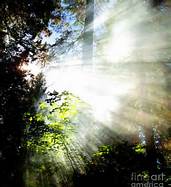 Sunstream Painting by Shasta Eone
Despite its listed opopponax, labdanum and frankincense, Invincible EDP presents as a sheer and uplifting, almost airy, fragrance. Clarion clear in its brief opening prelude, succulent citruses set the tone for the tender nuzzling floral melody it becomes. No specific flower notes are listed, here but the accord lends the same olfactory impression as mimosa pompoms or fruit blossoms. Shimmering and happy, this begins to exhibit definite resinous incensed aspects characteristic of unburned balms and saps as opposed to the wisps of smoke produced when they smolder. This is a truly catchy piece that will have you smiling and tapping along until the refined crescendo of sweet and sharp rhythms and deep warm bass notes. Sillage: above average. Longevity: good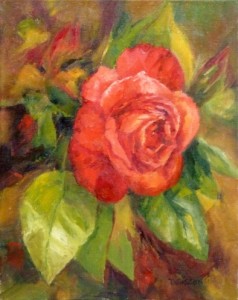 Bright Rose by Debra Sisson
Among his other titles and accolades, Sgr. Luisi is also an associate perfumer and member of the Natural Perfumer's Guild and makes a line of completely natural perfumes. (His mixed media scents are up to 80% natural) Roses du Jardin EDP was his very first floral scent and, sans any powdery or treacly sweetness, one that captures more of the rose than her blushing pink blooms. An almost cool dewy opening of green and leafy shoots burst forth from dry woody stems. Like woodwinds and strings segueing into brass and drums, the rose breaks free of her bud and grows full and unfolds. She swells, soon she is open and radiating a simple but intricate beauty. Autumn comes before you know it, and petals rain down over dry curling leaves as more somber chords prevail. A stunning time-lapse film of a year in the life of a rosebush is presented, in an olfactory medium, lasting the span of hours and set to the score of a simple yet haunting melody. Sillage: very good. Longevity: average.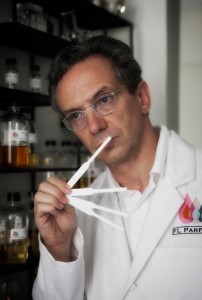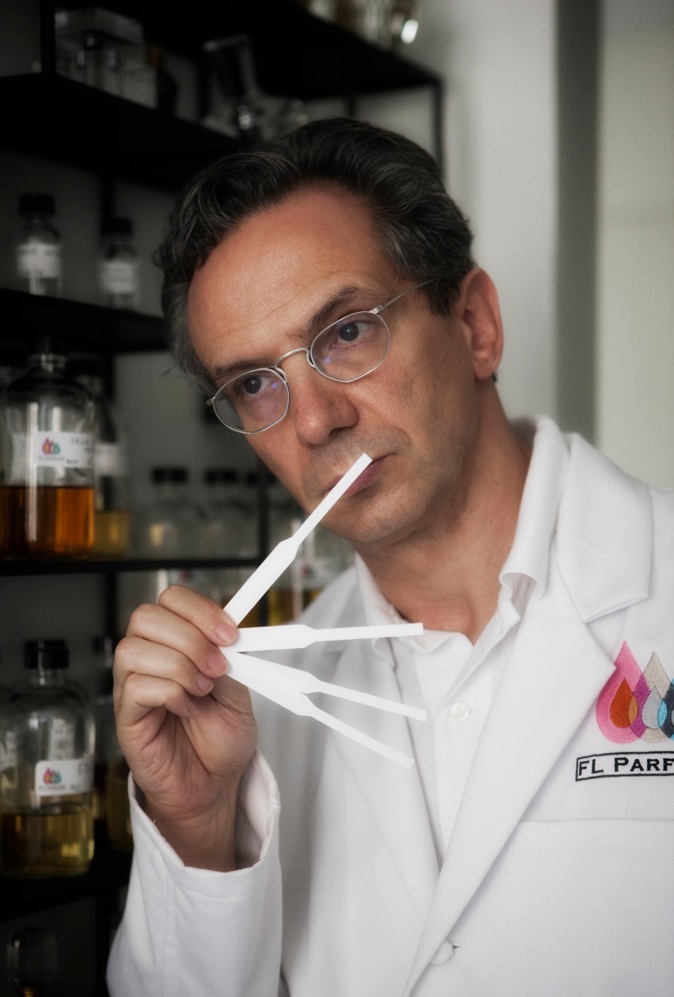 Perfumer Fabio Luisi
These works above the pieces that truly moved me, yet I feel I need to recount stirring brief overtures of other compositions. Peau d'Homme is a light woody skin scent kissed with just the right amount of musk to linger gently, projecting just enough but never intruding. An ephemeral vetiver surrounds cedar and sandalwood without ever getting allegro. Simplicite des Fleurs captures, without any flower essence oils or notes, the feeling of joy flowers bring us. Saffron, vetiver and kephalis (synthetic molecule) impart gentle white floral harmonies. Inspired by Claude Debussy's music, Jeux de Vagues is a sensual yet insightful take on the floral aquatic, while Bois de Vetiver captures more of the spicy and earthy facets of this grass with a refreshing but dark fruity depth.
Disclosure: Reviews based on samples sent to me by FL Parfums.
-John Reasinger, Senior Editor and Natural Perfume Editor
Thanks to Maestro Fabio Luisi we have a worldwide reader's choice draw for a 15 ml bottle of any of the perfumes mentioned above (in bold italic and linked); Rose de Jardin is 100 PERCENT NATURAL OR a sampler set of all eight.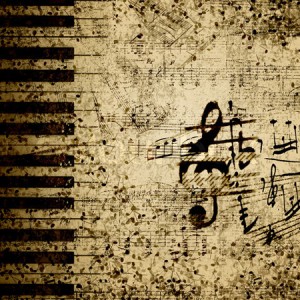 To be eligible, please leave a comment naming your favorite piece of classical music (or from an opera)
that you think would like for the Maestro to compose a scent around. Please include your choice (either the name of the perfume or the sampler set of eight) in your comment. Like FL PARFUMS page on Facebook and your comment will count twice. Draw ends on January 19, 2014.
We announce the winners only onsite and on our Facebook page, so Like CaFleureBon and use our RSS option…..or your dream prize will be just spilled perfume.