Arnaut Blowing Smoke at the Nose of his Dog- Jean-Leon Gerome (1882)
Of course there is no one person who holds ownership of a note in perfumery. If there was ever a case to be made for it to happen Tom Ford would be the front-runner when it came to oud. In 2002, in conjunction with perfumers Alberto Morillas and Jacques Cavallier, he introduced Western audiences to this "new" note in Yves St. Laurent M7. Those who have spent time in the Middle East realized it was as old as perfume itself and fairly common in that part of the world. Nevertheless Mr. Ford brought it to the attention of the less-traveled amongst us and began a wave of its use in fragrance that shows no sign of abating. When Mr. Ford established his own beauty empire he revisited oud in its most basic aspect in the brilliant Tom Ford Private Blend Oud Wood, by perfumer Richard Herpin, as one of the first releases in this luxury fragrance line in 2007. Now after six years two new additions to the Private Blend Collection re-visit oud; Tobacco Oud and Oud Fleur.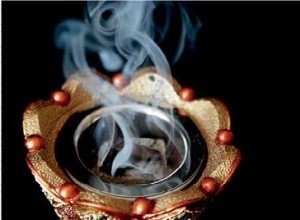 Tobacco Oud is composed by perfumer Olivier Gillotin who was also the nose behind, arguably, the most beloved of all the Private Blends, Tobacco Vanille. In Tobacco Vanille M. Gillotin explored the aspect of the entire tobacco leaf as it dries paired with vanilla. Tobacco Vanille had an almost narcotic effect on me when I first tried it. Tobacco Oud is entirely the opposite. One of the ways oud is used in the Middle East is as raw wood chips in a brazier which you stand over and allow the smoke to impart its fragrance upon you. M. Gillotin imagines a bunch of tobacco in that same brazier and the pairing of burning tobacco and smoky oud turn Tobacco Oud into a fragrance which truly smokes.
M. Gillotin begins Tobacco Oud with a slightly resinous phase cut with coriander as labdanum and cistus join in the early going. As soon as it passes billows of smoke begin to skirl off my skin. Alternatively tobacco then oud then both. Swirling within and without are patchouli and sandalwood alternatively enhancing the different aspects of both of the notes in the name. Tobacco Oud ends on a slightly sweet musky foundation of tonka bean and castoreum.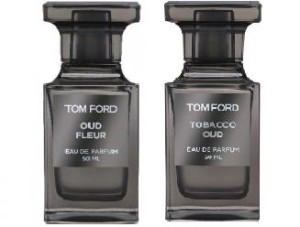 Oud Fleur is something completely different from Tobacco Oud. For Oud Fleur perfumer Yann Vasnier explores the most common pairing with oud, that of rose. M. Vasnier had also created a floral wood combination previously for the Private Blend line in 2011, Santal Blush. I admired how M. Vasnier took the core sandalwood out and roughed it up in Santal Blush. In Oud Fleur he does exactly the opposite. He takes the fractious nature of oud, and its attendant bad boy image, and dresses it up in a mix of three different roses dusted with a mélange of spices. M. Vasnier turns oud into a right proper gentleman, one you could take home to meet mom; and he will charm her into letting you stay out past curfew.
Oud Fleur starts off with a full boat of spices; pimento, cinnamon, cardamom, and ginger. These spices are used to coat the luscious combo of Bulgarian, Moroccan, and Turkish rose. M. Vasnier also adds osmanthus and geranium to fully round out this uber-rose accord. When I first got this it seemed like too much of a good thing I was thinking I wanted something to counterbalance it. Just as that thought formed the oud arrived to provide just that bit of contrast needed. To make sure that the oud doesn't get all chesty M. Vasnier gives it a trusty wingman in a fabulous leather accord. The rest of Oud Fleur is rounded out with a bit of incense, styrax, and castoreum.
Tobacco Oud and Oud Fleur have overnight longevity and above average sillage.
Together with Oud Wood, Tobacco Oud and Oud Fleur now make up the "Oud Collection" subset of the Private Blend family. These three fragrances together truly evolve the story that began eleven years ago with the release of M7.Both Tobacco Oud and Oud Fleur reflect how far Western tastes have evolved in that time. Both of these will be added to my ever growing collection of great oud perfumes.
Disclosure: This review was based on samples provided by Tom Ford Beauty.
–Mark Behnke, Managing Editor
Editor's Note: For those who have had difficulty trying the Private Blends due to their exclusive distribution the online retailer Luckyscent now carries the whole line and offers samples with a purchase. For those who have never tried these there is now no reason not to be able to if you're interested.