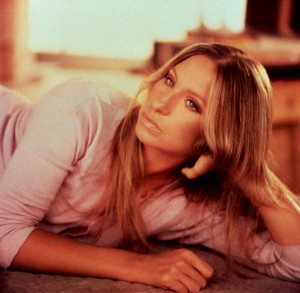 Barbra Streisand (Like Buttah)
During the early 90's, on 'Saturday Night Live', Mike Myers had a recurring sketch called "Coffee Talk with Linda Richman". In the various sketches Mr. Myers would dress up in drag and channel a middle-aged New York City Jewish woman who loved Barbra Streisand. Whenever Linda Richman would talk about Barbra it would always end with the phrase "like buttah" to describe her. I always took that as a very clever way to describe the depth and smoothness of Ms. Streisand's vocal stylings. The phrase "like buttah" came to mind as I tested the new release from Laurie Erickson for her Sonoma Scent Studio called Cocoa Sandalwood. This new 100% natural fragrance also displays an incredible amount of depth and smoothness.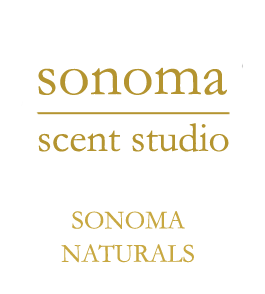 Cocoa Sandalwood is the first release in her Sonoma Naturals line. Ms. Erickson's goal is to produce a 100% natural eau de parfum line that "highlights gorgeous natural materials in their purest form." If Cocoa Sandalwood is any indication this is going to be a spectacular set of olfactory studies accomplished with all-natural materials. Besides the two notes in the name Ms. Erickson adds coffee to the cocoa and, the natural musk, ambrette seed to the sandalwood to amazing effect. The cocoa and the sandalwood are the stars but they wouldn't shine as bright without the olfactory complements next to them. There is a point midway in the development where the last vestiges of the cocoa and coffee are finely balanced with the ambrette and sandalwood arising and it is so creamy and edible it truly felt "like buttah".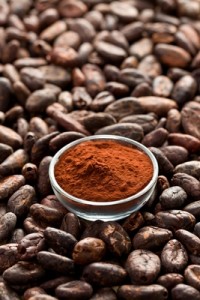 I love the smell of dry cocoa powder and the cocoa absolute Ms. Erickson uses reminds me of the finest quality powder I own. In the first moments of Cocoa Sandalwood this fine rich powder skirls across my senses. There is a faint hint of some spiciness courtesy of clove and cinnamon but it is rich dark cocoa until the olfactory barista delivers a shot of coffee. The coffee transforms the desiccated cocoa and turns it much richer and decadent. As this fragrance begins to intensify the sandalwood from the Pacific Island of New Caledonia brings back the dryness. New Caledonia sandalwood has become much more prevalent since the overharvesting of the Mysore variety and in my opinion, of the alternatives; it is the closest in character. In Cocoa Sandalwood it is the drier edgy qualities which are on display early on. But then the highlight of the development takes place as the ambrette seed adds its botanical musk and all of a sudden this begins to turn into a creamy decadent experience. To enhance this effect Ms. Erickson adds a significant dollop of peach so the lactones present in that natural source will add to the creaminess. As this fades away you are left with the sandalwood and ambrette in the latter stages.
Cocoa Sandalwood had 12-hour longevity on my skin and minimal sillage.
Cocoa Sandalwood is a brilliant debut of the Sonoma Naturals line and on her website there are two more coming called Citrus Vetiver and Amber Incense. With Cocoa Sandalwood she has set a high standard for those future fragrances to match. If there is one perfumer I believe is up to the challenge it is Ms. Erickson. Cocoa Sandalwood shows all of her skills as a perfumer are as strong as Ms. Streisand's vocals….."like buttah."
Disclosure: This review was based on a sample provided by Sonoma Scent Studio.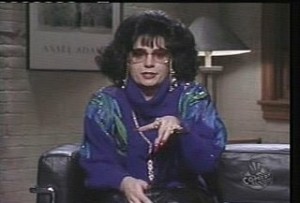 Discuss!
Thanks to Sonoma Scent Studio we have a 17mL bottle of Cocoa Sandalwood to giveaway. The generosity make me all farklempt. Talk among yourselves. I'll give you a topic. Name a favorite Sonoma Scent Studio Fragrance, or a favorite Saturday Night Live character, or a favorite Barbra Streisand song. Discuss (in the comments section). The draw will close on January 9, 2013.
We announce the winners only on site and on our Facebook page, so Like Cafleurebon and use our RSS option…or your dream prize will be just spilled perfume.
-Mark Behnke, Managing Editor
Editor's Note: If you want to check out a video of "Coffee Talk with Linda Richman" click on this link to see the sketch voted the #6 moment all-time on Saturday Night Live.