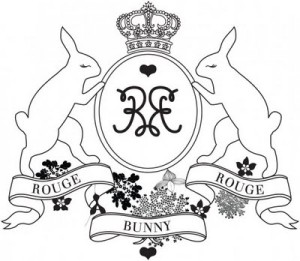 When I attend the Elements Showcase I tend to shy away from the cosmetic booths because I expect there to be little of interest there for me. If I had not been careful this past August I would've missed a collection of three pretty good fragrances. Editor-in-Chief Michelyn Camen has been telling me about this new cosmetic brand Rouge Bunny Rouge and I am sure somewhere within that conversation she mentioned they did fragrance but that didn't sink in. The name though, that sunk in, and when I was walking the floor at Elements I glanced over at the booth and saw the array of eyeliners, blushes, and other things a cosmetic firm produces but I also noticed three squat glass bottles. That looked like a perfume bottle and so I walked over and introduced myself and asked if they also sold fragrance. I would find out that these were the follow-up to their first four fragrances, the Fragrant Confections collection, released in 2012. The new collection is called Provenance Tales and the three new entries, Cynefin, Embers, and Silvan are very good; better than one might expect from what I thought was primarily a cosmetics brand.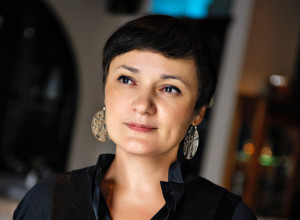 Alexandra de Montfort
Founder and Creative Director Alexandra de Montfort, of Rouge Bunny Rouge, wanted the Provenance Tales collection to be elemental fragrances and so Embers represents Fire, Cynefin is Water and Air, and Silvan is Earth. What I admire is that so often I read a description like this and the fragrances fall short but in this Mme de Montfort had a clear idea of what she wanted from these fragrances and the perfumers delivered it to her.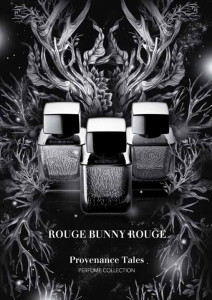 Cynefin is truly emblematic of air in the early going as you get a lovely ozonic accord right off the top supported by some herbal facets of angelica seeds and lavender in its less floral more herbal disguise. The heart is violet and muguet which turns it very green and sort of aquatic before settling into a sheer musk base spiked with synthetic woods. The early going of Cynefin is really nice but the base is a little generic but if you like the synthetic musk and woods finish the opening two-thirds of the development is really worth the typical finish.
Embers was the one which made the biggest impression upon me while I was trying it at the Elements Showcase. It has a full suite of notes that fall right into my wheelhouse. Embers begins with clove, nutmeg, and pink pepper. This is a really piquant opening redolent of promise. That promise is realized by incense surrounded by jasmine and freesia to give a sense of sweetness to the incense and to keep it from being too smoky. The base is where Ember ignites in a flare of styrax, sandalwood, and peru balsam. After about an hour Embers really does live up to its name as it sits glowing on my skin.
Silvan turned out to be my favorite of the three after having some time to wear all of them. Juniper berry dominates the opening and I like that it is allowed to have the lead. As the juniper berry persists, incense and guaiac wood come together with it to really turn it into a woody fantasia. Patchouli adds a necessary earthiness and grounds all of this. A bit of cedar adds cleanliness to the final moments. Silvan feels like standing in a forest glade surrounded by living things.
All three fragrances have about eight to ten hour longevity on me with average sillage.
For the women among you I think you will all eventually discover Rouge Bunny Rouge because of their cosmetics and will then find out about their fragrances. For the men Embers and Silvan could easily be worn by any who love woods, spices, and incense. So guys make sure the next time you're walking by the cosmetics section to take a look and if you see the Rouge Bunny Rouge logo walk over and give it a try. There is something to be discovered at the cosmetics counter if you just know where to look.
Disclosure: This review was based on samples provided by Rouge Bunny Rouge.
–Mark Behnke, Managing Editor