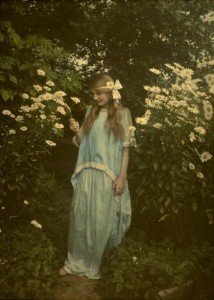 Beautiful Garden Damsel c.1820
The biggest difference between independent perfumers and those who work for the big firms is really one of freedom. A perfumer working for a firm must respond to the whims of their customer. An independent perfumer is able to respond to the whims of their heart and mind. They can throw caution to the wind and have the courage to live up to their creative ideals. This is why I look forward to every new release from an independent perfumer. That moment of trying to create something from the heart of an artist is magical.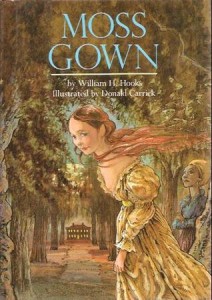 I've been thinking about the magic of an independent perfumer a lot ever since I received my sample of Charna Ethier's latest creation for her Providence Perfume Co. called Moss Gown. The name comes from William H. Hooks' short story of the same name. Moss Gown, the short story, is a bayou version of the well-known Cinderella story. Candace is cast out of her home through the machinations of her older sisters and she wanders the bayou until encountering a witchy woman. The sorceress creates a gown out of moss, which plays the glass slipper in this version, by which she eventually captures the heart of a young plantation owner. Ms. Ethier read this story to her daughter and in that magical connection between mother and daughter sharing a story she was inspired to create a fragrance based on the world described within Mr. Hooks' story.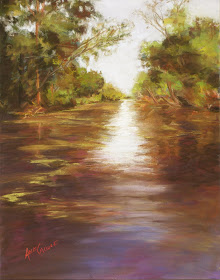 Along the Bayou by Ann Caudle
I encountered the fragrance before learning of the story and this is a fragrance only an independent perfumer could have made. It is chock-full of unusual ingredients and Ms. Ethier was clearly inspired to weave some fragrant magic as she worked her alchemy in creating Moss Gown. Moss Gown almost immediately places you in a humid green environment but it then languidly unfolds into a rich floral heart before the moss and wood carry the day at the end. In the press release Ms. Ethier says, "Like the pages of a book, Moss Gown perfume unfolds in a unique manner that tells a story on the skin". This is a fairy tale on the skin which starts once upon a time in the bayou and ends with happily ever after. This is Ms. Ethier's most accomplished construction to date and it shows a fierce intelligence at work.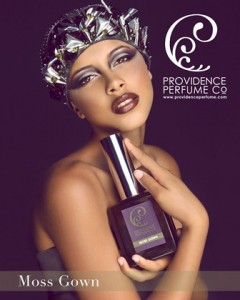 To create the heavy, thick, feel of the bayou Ms. Ethier used as her linchpin note sunflower essence. This is an incredible note to experience on its own as it has a green bamboo nature to it and it creates the watery woody milieu she was trying to invoke. Surrounding the sunflower essence is chamomile, which adds herbal facets, and cedar which adds the necessary woody character. It is right here where the creativity of a perfumer such as Ms. Ethier is on display. I'm not sure I have ever encountered sunflower essence as the focal point of a fragrance before. It is fascinating and I kept wanting to go further because if this was the opening pages of this fragrant story I was hooked. The heart does not disappoint as Ms. Ethier again chooses something off the beaten path to hold her heart together. This time it is Tasmanian boronia. Boronia has an unusual depth of floralcy and it also has a fecund nature that I think keeps it from being used as often as it could be. Ms. Ethier uses it because that nature fits perfectly in a bayou inspired fragrance. The boronia is not left to fend for itself as a beautiful raw version of narcissus and coffee flower add into this floral accord. The traditional floral note of lilac adds an uplifting sweetness as the possibilities of something special await. For the base it is appropriately cedarmoss which is the core. A particularly nice sandalwood adds a creamy aspect and an intense cedarwood absolute continues what was begun in the top to bring this story full circle.
Moss Gown has excellent longevity and average sillage.
Moss Gown is like a dissertation in how to create a perfume from the heart, trends and people-pleasing be damned. Ms. Ethier took the sweet moment of reading a fairy tale to her daughter and transformed it into a fragrance that covers the same ground for perfume lovers. This is a perfume that is compositionally brilliant and it achieves its desire on every stated level and more. If that isn't olfactory witchy woman magic, I'm an evil stepsister.
Disclosure: This review was based on a sample of Moss Gown provided by Providence Perfume Co.
Thanks to Providence Perfume Co we have a full 1oz. bottle to give away. To be eligible leave a comment about your favorite story your mother read to you as a child or, alternatively, visit the Providence Perfume Co. site and choose a favorite from the perfume there. Draw closes October 28, 2012.
We announce the winners only on site and on our Facebook page, so Like Cafleurebon and use our RSS option…or your dream prize will be just spilled perfume.
-Mark Behnke, Managing Editor