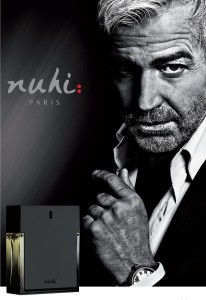 It wasn't just perfume that filled the rooms of last week's Elements Showcase, it was excitement. Veils were lifted from many new fragrances, new lines and new houses. Those behind the tables were beaming like proud new parents and there was much to be proud of. I finally got to see what all the buzz was about, surrounding some of the new offerings; like April Aromatics from Germany, making their US debuts. Their latest scent, Calling All Angels certainly called to me. I was also smitten by new lines from Tommi Sooni, Majda Bekkali, NomaTerra and Dossage. I was, of course, enchanted by Enchanted Forest, from the new house of The Vagabond Prince. But there was one fragrance which stood out to me. Among the tables overflowing with new lines and collections, I discovered one man with one table with one bottle.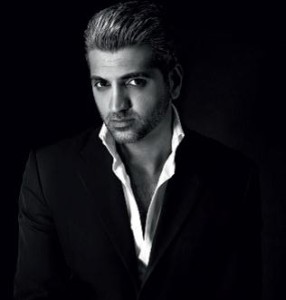 Fehmi Nouhi
Noted fashion designer Fehmi Nouhi founded his Parisian fashion house, Nuhi, on the credo: "Whoever loves the outstanding has arrived in the world of Nuhi." Stepping away from the needle and thread, Mr. Nouhi ventures into the world of fragrance with his first offering, "Nuhi," an utterly masculine oriental-woody Eau de Toilette that very quickly became my Best in Show at the event. Representing the release was Bodo Kubartz, who explained a bit about Mr. Nouhi's style and values. Positioned beside the simple, sleek bottle was a photograph of Fehmi Nouhi, unshaven, looking very "George Clooney" in a crisp white shirt and classic black blazer. "This smells how he looks," I said to Bodo.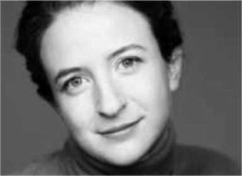 Sidonie Lancesseur
The fragrance opens with pineapple, caraway, lavender and mint. I couldn't quite smell the mint as much as I could feel it. The chill of the mint is like a steel razor across warm shaving cream. By the time the scent reached its spicy heartnotes of nutmeg, cinnamon leaves, viola and peony, I knew this was something extraordinary. Fans of Dolce & Gabbana's late, great By Man will be pleased to know that certain phases of Nuhi's development call to memory aspects of D&G's much sought-after, discontinued gem. Dare I say this is much better? It's By Man floating in a billowy white cloud. It's sweet, but definitively masculine, like the powdery stick of gum enclosed in a pack of baseball cards. It's assertive, yet approachable. The sandalwood, tonka and vanilla base in Nuhi provides a sexy warmth in counterpoint to the opening's bracing chill. The nose behind Nuhi is Sidonie Lancesseur, the celebrated composer of By Killian's Straight to Heaven, Cruel Intentions, Incense Oud, and Olfactive Studio's wonderful Lumiere Blanche, among others.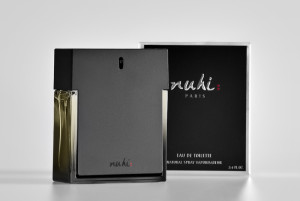 At first sight, I feared the bottle, which looks like it may have come from Porsche's line of fragrances, might be doing a disservice to this otherwise first-class affair. Upon closer inspection, I realized the sleek, 100ml box of a flacon is built strong and features thick glass. I later learned that Heinz Glas, the German company that manufacturers the vessel, is almost 400 years old. Classic yet contemporary, that is Nuhi.
I spent two full days at Elements sniffing everything I could get my nose on. I was joined by two of my Goodsmellas, who unabashedly spritzed any and everything onto their skin, including Nuhi. Throughout the event, the dozen or so samples emanating from each of them kept appearing and disappearing, almost in rotation. But every now and then, I was stopped in my tracks and thought, Wow, what is that? Each time, it was Nuhi.
Currently, Nuhi is only sold in Germany (www.beauty-affair.net), but they are looking for a US distributor. Somebody better act fast, because I'm gonna need more of this signature-worthy scent.
On my quest for the outstanding, I have arrived in the world of Nuhi.
Disclosure: This review was based on a sample obtained at the Elements Showcase from Nuhi.
Thanks to Nuhi we have a sample of Nuhi to giveaway. To be eligible leave a comment and you will be entered in the draw. The draw will end February 11, 2013.
We announce the winners only onsite and on our Facebook page, so Like CaFleureBon and use our RSS option…..or your dream prize will be just spilled perfume.
-Michael Devine, Contributor