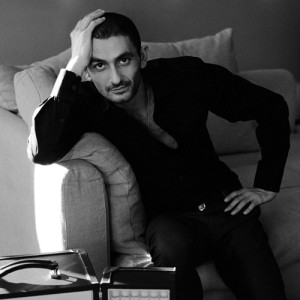 Francis Kurkdjian
One of the reasons I started to get a little saturated by the tsunami of oud fragrances was that it felt like the note was just being used as the focal point without a lot of thought behind the potential of using it in other ways. In 2012 it felt like there were a number of perfumers who wanted to push the envelope on oud's potential. One of the best examples of last year was Maison Francis Kurkdjian Oud. Perfumer Francis Kurkdjian used his composition and the titular note to begin to examine those possibilities. Now a year later he continues his exploration with three new fragrances which make up the Oud Moods collection. The oud he uses is from Laos and I have found these ouds, in their pure oil form, to be the most complex. Each is named after a fabric, Velvet, Silk, or Cashmere. Each is only made up of four notes and M. Kurkdjian uses the other three notes to modulate the Laotian oud so it is difficult to believe the same oud is used in each iteration. Each exemplifies M. Kurkdjian's ability to plumb new depths of a note which seems much more versatile than commonly thought.
For each Mood, M. Kurkdjian has the oud front and center from the beginning but it is quickly modified into something almost tactile like the fabric in each name. In Velvet Mood M. Kurkdjian created something heavy and plush. Like a velvet cape you are enveloped with spice and oud. It warms you and protects you from the chilly world. The Laotian oud is right there from the beginning and right along with it is cinnamon and saffron. At first Velvet Mood has a smoky quality familiar to many oud fragrances. As the cinnamon and saffron become more prominent the smoke is blown away as if by a fan and what is left is the deep woody quality of oud and this is reinforced by the use of copahu balm. I often refer to oud as edgy; in the final stages of Velvet Mood M. Kurkdjian has transformed it into a warm woody embraceable oud.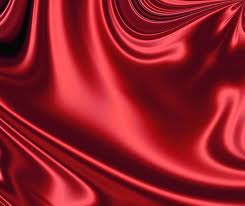 Silk Mood will be the most familiar to many who have tried many oud fragrances as it is the classic pairing of oud and rose. What I expect to surprise many people is how restrained and light Silk Mood is as compared to other oud-rose combos. Silk Mood the fragrance shares the same luminescent radiance of the best quality silk fabric and it is because M. Kurkdjian uses two very subtle notes in papyrus and blue chamomile. If M. Kurkdjian couldn't tame the oud and rose they would have been obliterated. In Silk Mood the two lighter notes stand as tall as the heavy-hitters and they make Silk Mood a unique entry in the oud and rose oeuvre for that lightness. Oud and rose are there right from the start but I feel like I am reaching out to those notes versus having them approaching me. Very quickly the delicate chamomile and the equally delicate green quality of papyrus add to the complexity without making this heavier. Silk Mood is like the finest silk scarf as it winds around you almost weightlessly but unforgettably elegant.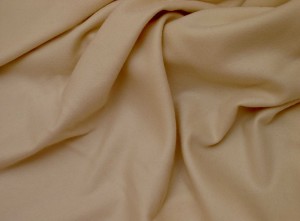 Cashmere Mood is my favorite because it is the Mood which turns the oud into something I don't recognize and have not experienced before. The oud in Cashmere Mood has an animalic quality as it conjures an intensely human skin accord. This is the skin of intense activity, glowing with perspiration. Despite that description Cashmere Mood is also very soft to wear just like the fabric in its name. Cashmere Mood assembles its accord very quickly as benzoin, labdanum, and vanilla gather around the oud. As I mentioned above the initial moments of all three of these amaze me at the versatility of the Laotian oud being used. The opening stages of Cashmere Mood are nothing like the other two Moods. There is little development here as the accord almost comes out of the atomizer pre-assembled but I have to mention the use of the vanilla here. It would have been easy for M. Kurkdjian to add another resin but by adding vanilla in a judicious way he captures that sweet facet of humanity I inhale every time I kiss my wife's neck when she's gardening.
All three Oud Moods have overnight longevity and above average sillage.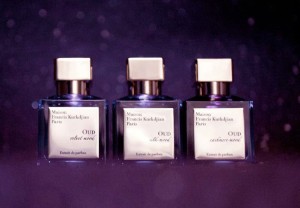 M. Kurkdjian is leading the way as perfumers start to show that you can teach an old oud new tricks. In the case of Oud Moods M. Kurkdjian showed his chosen Laotian oud is a versatile star performer worthy of being showcased. If you like oud one of these Moods will fit yours.
Disclosure: This review was based on press samples provided by Maison Francis Kurkdjian.
Thanks to Maison Francis Kurkdjian we have a press kit of all three Oud Moods in 5mL atomizers to giveaway. Due to the ongoing difficulties with sending perfume overseas the draw will again be restricted to US readers ONLY. To be eligible leave a comment naming your favorite Francis Kurkdjian fragrance. The draw will end on March 14, 2013.
We announce the winners only on site and on our Facebook page, so Like Cafleurebon and use our RSS option…or your dream prize will be just spilled perfume.
-Mark Behnke, Managing Editor