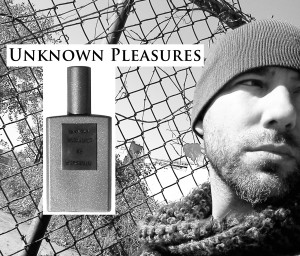 John Pegg aka Kerosene
Gourmand means (according to the OED) "one who is fond of eating". In its adjectival form, the word means "delicious, rich and good enough to be appreciated by the gourmet". KEROSENE has just released his first gourmand fragrance, and it is most definitely yummy! After the release of Fields of Rubus, last year, and how he captured raspberries in a new and different way; this news was very intriguing to me. Often times, many gourmand perfumes can come off too saccharine or just plain weird, or they have food notes in them blended with other things like flowers. Unknown Pleasures contains nothing but delicious foodstuffs (and drinks) and creates one of the most interesting gourmand vanilla scents I have had the pleasure of sniffing in a long time.
Peeled Lemon by Michael Lynn Adams
This perfume goes on with a big burst of lemon, a bit cold and sharp, and that citric quality sticks around for a while. The addition of bergamot makes smooth the lemon's zesty edge and reins it in somewhat. The sour lemon and the bitter bergamot create a fresh and cleanly clear fusion that is neither off-putting nor too astringent. It is shortly after applying this that a warm silken vanilla mist begins to rise, yet the citric notes and a smooth warm Earl Grey tea note continue to develop. "Citrus AND vanilla?" you say. It sounds bizarre, but it works! As it lingers on the skin, it begins to get a scent not unlike sugar being scorched and browned on a crème brulee. Somehow though, it never really smells burnt or sickeningly sweet.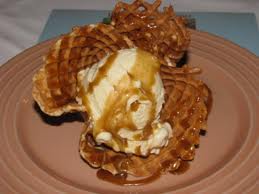 As the crisp citruses and warm tea are taken over by the richer and fuller notes, a downright mouthwatering aroma begins to emerge. Here and there the citruses continue to peek out, keeping this balanced and from plunging headlong into an overly candied scent. It is rife with notes that fit perfectly together and create something that's as soft and comfortable as it is rich and exquisite. Tonka gives this a soft luxurious feeling while the honeycomb note fleshes it out, adding both depth and body. A slightly salted caramel note drips languidly over a waffle cone and the whisper of the vanilla, teasing you since the opening, becomes fully realized. The description of this stage may make some recoil; yet this concoction, that sounds like it should induce a cavity at first sniff, comes off as extremely elegant.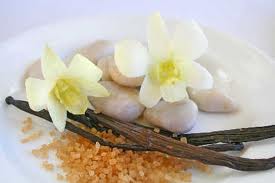 Vanilla most definitely takes center stage in the ultimate finish of this perfume, yet it never completely dominates it as the other supporting cast members of this edible ensemble add their own magic to the production. Many vanilla-based perfumes can end up smelling like vanilla extract and little more; this shows the versatility of the note itself, and the skill of perfumer ,as it slides from slightly smoky to supple and leathery to sweet and enticing. Each one of the notes and ingredients in this juice are balanced, so that each one brings a little more out of all the others. The result, truly, is something that smells good enough to eat!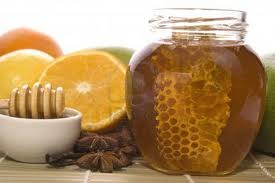 I am not the biggest fan of gourmand fragrances, I have to be in the mood to wear them. Unknown Pleasures is something I wore the night it arrived…and for the next few days. One day I wore it to my work, a natural café, and was asked by patrons what smelled so good in the kitchen or what was baking back there that smelled so delicious. It is not often, as many of us know, that we receive multiple comments on our fragrances from non-perfumistas. This got not only praise but smiles from almost everyone who smelled it. From the first unusual spray through its interesting development to its finish that still lingers decadently on skin the following morning, this really is unique and despite all its sweet and dessert-like notes manages to remain utterly unisex and smells just as good on a man as it does on a woman. Kudos, KEROSENE! Sillage: very good. Longevity: excellent.
Disclosure: Review is based on a 15 ml bottle sent to me by KEROSENE Fragrances.
Courtesy of KEROSENE Fragrances we have a draw for two sample sets of all eight KEROSENE Fragrances. To be eligible leave comment naming your favorite magically delicious gourmand note. The draw will end on February 2, 2013.
We announce the winners only onsite and on our Facebook page, so Like CaFleureBon and use our RSS option…..or your dream prize will be just spilled perfume.
-John Reasinger, Editor