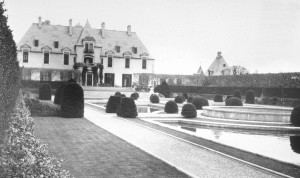 If you haven't made it to Osswald the Swiss Parfumerie located in Soho, NYC yet, it's time for a visit. There you will find a specialty store dedicated to fine perfumery and skincare that was founded in Zurich in 1921 by Boris Dreiding, and three generations later Osswald opened its second doors in 2012. Its sleek modern lines sets the stage for fine fragrance, and introduces us to a refined European approach to perfumery. Its spacious interior lends itself to scrupulous attention, the kind that allows one to choose a perfume the way it was intended, slowly and methodically.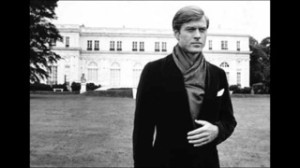 Robert Redford as Jay Gatsby
Osswald offers two from Ex Voto Paris. Eau de Lux Ginger and Eau de Lux Black Amber, they are both Eau de Toilettes. These two define subtlety in a fresh yet understated way. Trendy does not live here. Rather they are a delicate display of depth and sophistication. I liken these two to the1974 movie version of The Great Gatsby with Robert Redford and Mia Farrow, not the Baz Luhrmann 2013 version. These fragrances don't want to be fast, loud, or ostentatious. They don't want to flaunt, or throw money around. They prefer to be refined and tailored, always seeking quality. If you love skin scents, or know someone who is timid about wearing perfume, Eau de Lux Ginger and Black Amber fit the bill without being dull.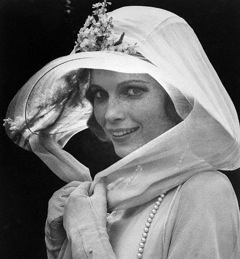 Mia Farrow as Daisy Buchanan
Eau de Lux Ginger is crystalline, like a long tall champagne flute. Its top is aromatic. Gorgeous Sicilian Lemon, Bergamot and Ginger notes shine here; particularly the Sicilian Lemon is outstanding. Lotus gives an aquatic lift and I'm thankful that these top notes stay around longer than I am used to. Soon after, the fragrance opens up to a jasmine heart whose beat is low and steady, and a gorgeous base that adds intrigue with coumarin, coriander, cardamom, and clove. Even though I am naming individual notes here, they don't come across that way, together they hum to create a lovely delicate spicy accord. I quickly realize that this is a classic fougère, with a modern twist, an aquatic fougère.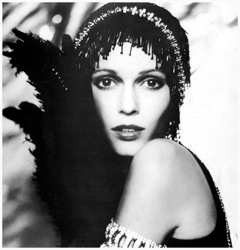 Mia Farrow Great Gatsby 1974
Eau de Lux Black Amber speaks in a fragrant whisper. The amber accord, created by Labdanum, Cistus, and Vanilla notes is working in sweet balsamic powdery ways to create a sensual and cozy perfume. The Amber accord is framed by Patchouli, Benzoin, and Musk, but their intensity is well tempered, only adding to the overall roundness and warmth of the fragrance. Incense creates a welcomed tension, but then it slowly gets pulled back into Amber's subtle simplicity. Black Amber begins as it ends, round from top to finish. Visualize a black silky dress and whisky on ice.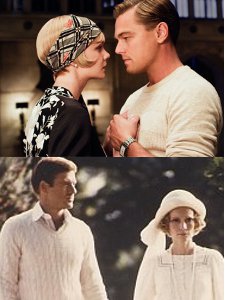 Top: Carey Mulligan and Leonardo DiCaprio (2013)
Bottom: Robert Redford and Mia Farrow (1974)
Thanks to Osswald NYC we have a draw for a sample set of both Ex Voto fragrances reviewed. This draw is US readers only. To be eligible leave a comment on which version of The Great Gatsby, either of the movies (or the 1925 book by F.Scott Fitzgerald) you prefer or which actor (Redford or DiCaprio) you like better in the role of Jay Gatsby. The draw ends on July16, 2013.
We announce the winners only onsite and on our Facebook page, so Like CaFleureBon and use our RSS option…..or your dream prize will be just spilled perfume.
–Valerie Vitale, Contributing Editor