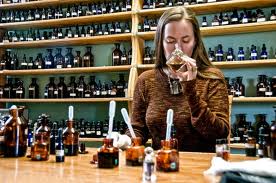 Dawn Spencer Hurwitz is one of the most prolific perfumers out there. What makes her scents so unbelievably amazing is that they are not carbon copies of one another, or flankers. She has taken us through the ages, across Italy and the Mediterranean then introduced us to historical figures with her perfumes; now she's taking us back in time to the ancient land of Kemet (Egypt). This perfumer, in my opinion, has a true gift. I can think of very few others who could take 46 notes (4 being botanical accord blends) and create something as beautiful as her Outlaw Perfume Mata Hari. A few other companies have tried to capture the beauty of the ancient land of the Pharaohs or the dry desert-like austerity and enticing opulence of this era. Dawn has done it flawlessly (and also done her research and homework).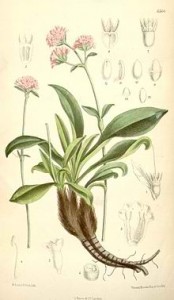 Arome d'Egypte is an all-natural eau de perfume constructed around spikenard (nardostachys grandiflora). Spikenard (or "nard") is an aromatic mentioned multiple times in the Bible; in both the Old and New Testaments. It has been used in the compounding of sacred incense for centuries before the birth of Christ; and was used, after his death, in the sacred temples (both first and second) in Jerusalem. Nard is used in various ways in Ayurvedic healing, the recipes of Apicius in ancient Rome and was a luxury in ancient Egypt. It is from a plant in the valerian family and grows in the Himalayas in Nepal, India and China at altitudes of 9,000 to 15,000 feet. It was this perfumed oil that Lazarus' sister used to anoint the feet of Jesus. The essential oil of spikenard is used usually as a base note in perfumes and has an earthy, almost musty, smell with hints of balsamic green. Here, Dawn has elevated it to the heart of the scent and created a glorious fragrance.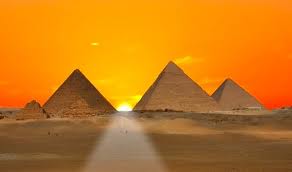 When I think of ancient Egypt, I think of warm resins (frankincense, labdanum, etc.) and also sweet dry flowers, the thick and lush annual fertility of the Nile River against a stark desert background. Sweet swirling incense and magical potions brewed by sorcerers and necromancer's dark concoctions spring to mind also, or the billowing sails of Cleopatra's barge perfumed with floral essential oils. Upon applying this magical philter, I am struck, almost instantly, with its richness and its depth of character. It takes me a few minutes (and repeated wrist sniffs) to parse exactly what is going on. The initial opening (most likely due to the alcohol medium reacting with top notes of bitter cassia and woody spicy cinnamon bark) resembles a fine cognac with its intoxicating vapors.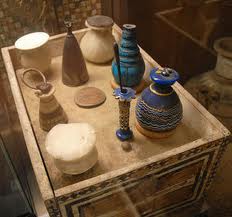 As it begins to settle, a bit, it truly becomes something that smells altogether ancient; only in the most enticing and elegant way. Spikenard, as I mentioned earlier, can be musty and rather off-putting…even dirty-bordering on "nasty". Here, however, it is accented (and smoothed) with Australian sandalwood and balanced with old-fashioned rose (rose centifolia) and jasmine grandiflorum. The combination of these notes makes me feel as if I have been allowed to open an actual wooden box from a museum exhibit that smells of centuries old aromatics, dried flowers and very smooth and aged wood, still somehow magically preserved. The oldest known bottles of perfume (discovered in Sumerian archaeological digs, dating back over six thousand years) must have smelled something like this, when they were opened!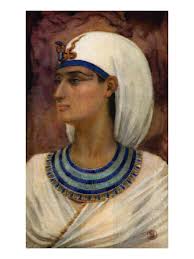 The finish on this is, truly, an embarrassment of riches. Golden amber raises its voice, slightly, above a chorus of incense resins as they all sing in harmony. Myrrh gum, olibanum (frankincense), labdanum and tolu balsam engage each other in such a way as to truly create something that would, if burned, most certainly catch the noses of the Gods. Exotic and soul-stirring, yet slightly medicinal and camphorous, while never getting overpowering this dry down surrounds and comforts you. The woody musky touch of ambrette seeds and cedar from the Atlas Mountains support this structure and keep it from becoming too sweet or too resinous. Arome d'Egypte, at least for me, truly captures the magic, the mystery and the timelessness of this era…in a perfume. What could be better? Here is a most excellent fragrance choice for the cooler upcoming autumn days that perfumes your space without annoying others, who may not necessarily enjoy rich darker, more oriental, incense fragrances.

Dawn describes this scent with three words: ancient, occult and immortal. I concur. It brings the qualities of spikenard: meditative calm, sharp herbaceous facets together with the "feeling" of ancient perfumes and does so with a modern natural flair while mirroring the opulence of the French perfume tradition. I can just imagine someone like Hatshepsut, Imhotep or Nefertiti dabbing this scent on, from a glazed clay jar, and swooning at its beauty. Sillage: very close. Longevity: above average.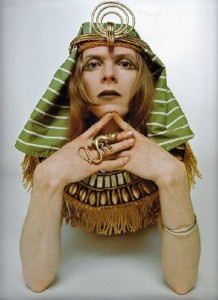 Disclosure: Review based on a mini perfume sent to me by DSH for review.

Thanks to Dawn Spencer Hurwitz and DSH Perfumes we have a 5mL bottle of the pure perfume version of Arome d'Egypte to giveaway. To be eligible leave a comment on your favorite Egyptian or your favorite DSH fragrance. We will draw one winner on October 6, 2012.
We announce the winners only on site and on our Facebook page, so like Cafleurebon and use our RSS option…or your dream prize will be just spilled perfume.
–John Reasinger, Editor