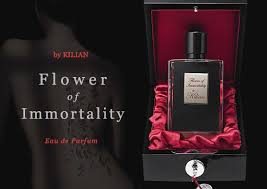 When Kilian Hennessy burst on the scene in 2007, he captured the noses of perfumistas everywhere with his stunning L'Oeuvre Noire collection. His most current Asian Tales collection has a new release with Flower of Immortality. As much as his "Black Masterpiece" perfumes were luxurious and rich, so too are his Asian Tales scents all perfect perfumed reflection of Eastern aesthetics. Simply and beautifully Calice Becker has managed to bring to life the Chinese myth of "The Fountain and the Peach Blossom Spring" by swirling together the notes gently and creating something as intriguing as it is uncomplicated. All the notes merge, at some point, with one another creating a very balanced and Zen-like scent, as ephemeral as it is elegant.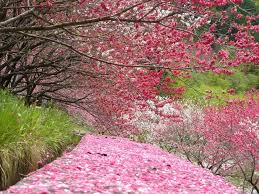 The myth behind the perfume is that one day a fisherman was floating his boat down the river, and noticed he was surrounded on both banks for hundreds of yards by nothing but peach trees in bloom. He did not know where he was or how long he had been rowing. On landing, he ventured in and found a spring flowing and a hill. Just inside the hill was a tunnel (of sorts) with a glimmer of light. He followed this and encountered a people similar to his own, yet more peaceful and happier. On speaking with these people, he realized they knew not this current dynasty or the one before it; and that they lived here in perfect health and happiness all this time. On staying several days and enjoying their hospitality he took his leave. They asked him not to speak of them to the outside world, and he agreed. Yet, on returning home, he went to the prefect who dispatched armed guards to find these people, but all tracks and traces the fisherman had made were gone, and since no one has found it again…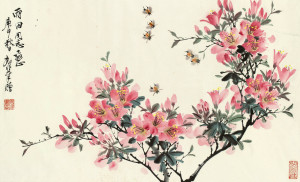 Peach Blossom and Bees-Watercolor from Han Dynasty
Flower of Immortality definitely has an enchanting opening. The journey down the river surrounded by peach blooms is brought to life with a blending of an almost translucent white peach combined with the soft green of irises blowing on a dry breeze of carrot seeds with their warm yet fresh aroma. Definitely fruity, full and green; yet in a very floral and tender way, this becomes even more green with cassis (currant buds) weaving through a silken freesia and shy, almost blushing roses. Here the fisherman has left his boat and journeyed into the trees, drawn by the heavenly scent and is still surrounded by the scent of blossoms but also those of leaves, plants, flowers and grass.

The Land of Peach Blossom Spring
The kindness and warm peaceful atmosphere the fisherman experienced, while in the land of immortality, comes through in the subtle scent of semi-dry vanilla beans and nutty deliciousness of tonka. A very unassuming comfortable white musk surrounds everything; lending a close and almost heart-warming humanness to this perfume. Much like the real peach blossoms this perfume blooms, and is beautiful for a time, and begins to fade more quickly than I would like. It is one your nose "gets used to" very quickly, and you think it has gone far too soon. Others, however, can still detect it. The best thing about this perfume (and a statement about the quality of raw ingredients used) is that when one places nose to wrist the scent is still there, flowing and constantly evolving almost underneath your notice.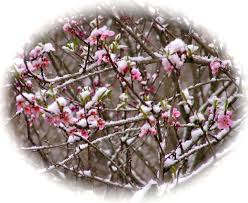 I used to think linear (as far as perfumes go) meant simple. Linear means not changing much or always going the same direction. Simple just means uncomplicated and "nice and easy". Flower of Immortality seems, at first, to be very simple and almost linear. However the more I wore this perfume the more it grew on me. Not just in how its smell appealed to me; but in how it opened itself up more and showed more of itself to me. This fragrance manages to capture the essence of its inspiration and does so artfully. The scent of peach blossoms, according to Chinese legend, are said to bewitch the soul and grant immortality and, incidentally, they happen to bloom in the winter making this a perfect cooler floral scent for spring or late winter.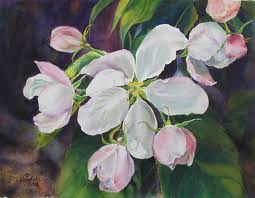 Chinese Peach Blossom by Nandita Baxi Sheth
If you are looking for something with the intensity of earlier By Kilian creations you might be a little let down by this release. If you are looking for something subtly engaging that manages to create a relaxed yet unmistakably well-made aura, this is something you may like, even love. A gentle dance of blooming tree limbs, the flow of the water, the greens of the land, the clarity of the air are all here as is the inviting glow of life. Sometimes you have to look at or experience something more than once to really understand it.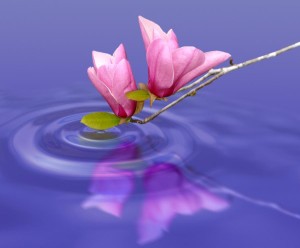 Much like a reflection in a pool or stream captures and reflects light, this shimmers and reflects a sheer almost pristine beauty. I have worn this scent for the last three days and each time it was the same journey…yet I noticed different things each time. Sometimes you have to listen more intensely to hear what is whispered, and almost always it is more profound and deep than what people are shouting from the rooftops! Sillage: slightly below average. Longevity: slightly above average.
Disclosure: Review based on a travel spray refill provided by Campomarzo 70 for By Kilian
–John Reasinger, Senior Editor