James Elliott of Filigree Natural Perfume (photo:James Elliot)
I live in the Pacific Northwest or as we call it "The upper left hand corner", a region of mountains, misty primordial forests, the Salish Sea. For the nature lover it is pretty much heaven, and for the perfumista, increasingly a ground zero for fine natural fragrances of unnatural beauty. (House Of Matriarch, Rosarium Blends, House Of Orpheus among others…). l had occasion to sample a new range of naturals from perfumer James Elliott of Seattle whose perfume house Filigree is an independent perfume atelier "creating harmonies of the finest natural materialsin melodic themes. All fragrances are developed and handcrafted in small batches using only botanic ingredients. Each fragrance is certified vegan. These natural perfumes are designed to be provocative and create a memory for something unexpected to happen."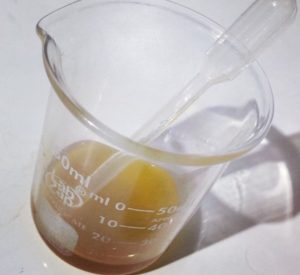 Perfume blending beaker (photo: James Elliott)
James describes himself as a perfumer "supercollider" (LOVE that!) because he had no idea if these notes would necessarily come together, so he threw caution to the wind and smashed them together in a beaker. The perfumes border on non-traditional and all but one, are based on music. There are currently about 22 fragrances in his range and what gorgeous scents they are.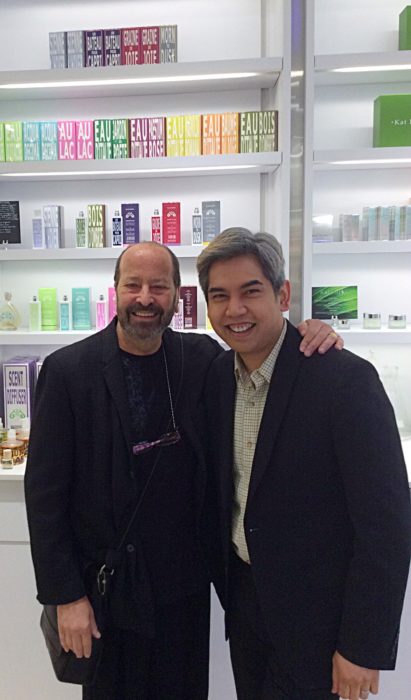 Robert with Brendan Vartan
On a short drive-by visit last November to Seattle perfumery House Of Vartan owner Brendan Vartan handed me a small sample of an as-yet unnamed perfume from Filigree Perfumes, and challenged me to pick out the notes. As luck would have it, my first hit was pretty spot-on, Oud, skank, and florals. Brendan explained that this was a scent that was being produced exclusively for House Of Vartan, and it's a beauty!
Allow me to introduce to you the perfume now named.. Lakmé; inspired by romantic era composer Léo Delibes. "LAKMÉ", named for the opera is a love song comprised of rose, jasmine, and lotus in oud. The perfect perfume to compliment one of the now-most-famous and ubiquitous opera pieces from Lakmé, "The Flower Duet."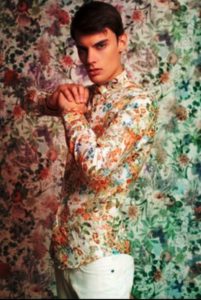 As a confirmed oud-hater, I've been in the perfect position to have my mind changed and the last few months have really become the "oud" era for me starting out with Dusita's Oudh Infini, an oud of smooth and outstanding beauty, and now Filigree's "LAKMÉ", an edp that has again made me re-examine my feelings about oud. This is a truly gorgeous and creamy oud, masterfully blended to add support to the Rose and Jasmine without overwhelming them. The Lotus adds a perfect astringency to the mix helping to anchor the scent from becoming frivolous, and adding a very interesting depth and "zing". Very vintage inspired, and very "me".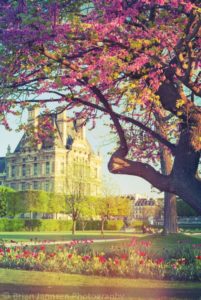 Jardins de Tuileries based on a photo by Brian Jensen
Filigree describes "FOLLOW" EdP as "A romantic dream full of flowers: A stroll through the Tuileries in Paris, Allée Centrale leads you to Bassin Octogonal. Your fingers trace the sunlight on water, watching it sparkle like gods. You close your eyes and smell the fragrant blossoms in the summer evening air, filling your lungs with warmth and honey. An untold joy fills your body as you smile: this is paradise, this is where everything is in its place."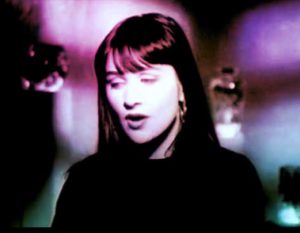 Singer Heidi Berry apped by MC
"FOLLOW" is inspired by HEIDI BERRY an American singer-songwriter who recorded for Creation Records and 4AD in the late 1980s and 1990s.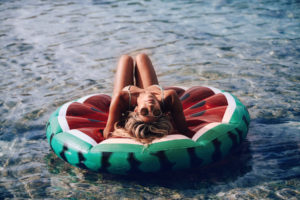 Photo: Fashionandsounds
It may be winter but this perfume is summer in a bottle; a sharp citrus opening not unlike Hermés Eau De Pamplemousse Rose, complete with pithy and fleshy bitterness. The drydown brings a gorgeous slightly aquatic melon feel, as if you are floating on the water while eating a slice of watermelon as the sunlight shimmers and brightens all around you. Gorgeous. Absolutely gorgeous. Notes: Neroli, mimosa, osmanthus, jonquil, narcissus, linden blossom, ylang ylang (in organic jojoba oil)
– Robert Herrmann, Contributor
Disclosure: Samples courtesy of Filigree Perfumes, opinions are my own.
Art Direction: Michelyn Camen, Editor in Chief.
Filigree Perfumes is available through their website: https://filigree.co (note that it's .co and NOT .com) and select Washington State locations.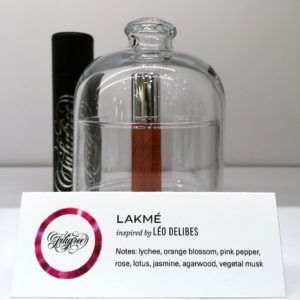 Editor's Note: Lakmé is only available at House of Vartan, you can order online and receive free shipping but alas we have none to offer in this draw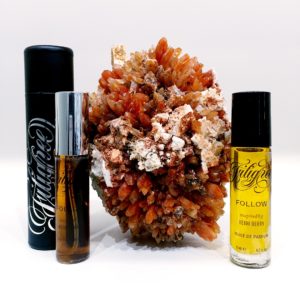 Follow Huile de parfum and Edp
Thanks to James Elliott we have a draw for a USA registered reader for 10 ml of Follow EDP and a Follow Huile de Parfum for a reader anywhere in the world. There are two winners. To be eligible please leave a comment with what you enjoyed about Robert's review of Lakme and Follow, if you like to wear florals in the summer and where you live, Draw closes 1/24/2017
We announce the winners only on site and on our Facebook page, so Like Cafleurebon and use our RSS feed…or your dream prize will be just spilled perfume