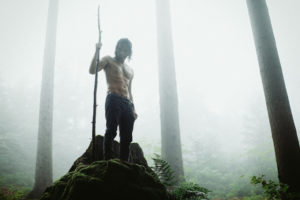 photo: trendhunter.com
Confronted with the words "Heart of Darkness", thoughts of Joseph Conrad's violent, allegorical tale of 19th century imperialism in central Africa invade my mind.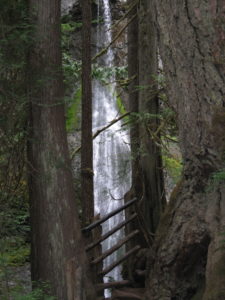 Photo of the forest near Gail's home (Photo by Gail)
The title of the perfume aside, I find myself closer to home; I can find a very different heart of darkness – our local damp and dripping woods, forests alive with ancient cedars, supported by humus, fungi, ferns and moss. These dark retreats are at once seductive and sinister, silent except for the occasional shrill cry of a raptor.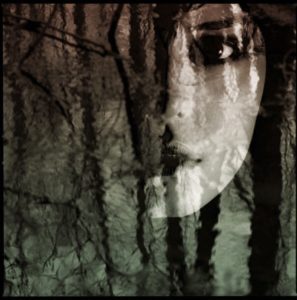 Digitalized Photo apped from Carsten Witte
I find that I am afraid to step over the sunlit threshold into the gloom, but am drawn by the scents of wet earth and ancient trees and by the spirits of the mosses and lichens that cling to rocks and limbs. Shadowy groves open into still meadows and eerie bogs, but the trail leads back into the darkness. I imagine woodland magic at every turn and fear what lurks behind the arboreal giants. As I walk the dark path I wonder if I will be lost in this forest forever.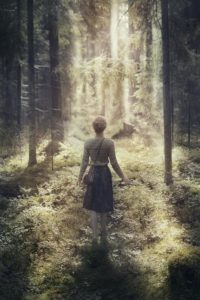 Photo: Cuded.com
Charna Ethier of Providence Perfume Company's latest fragrance, Heart of Darkness, evokes this same primeval rainforest experience. The mosses, cedarwood, lavender and nutmeg combine with patchouli to create a fearsome kind of fougère – focused, raw and edgy. This startling opening exhales to reveal a core of humus and the comforting scent of espresso. Heart of Darkness is so powerful and long lasting, that it defies ablutions and clings to skin and clothing for hours. As the tonka, vetiver and labdanum breathe their last, I realize that I can't find my way back into the sunlight. I have disappeared into the darkness and am one with the forest.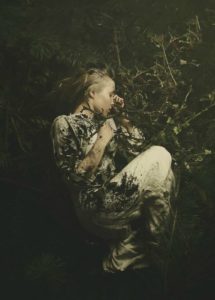 Tristan and Isolde IV by Slevin Aaron
"Lost in the forest, I broke off a dark twig
and lifted its whisper to my thirsty lips:
maybe it was the voice of the rain crying,
a cracked bell, or a torn heart.
Something from far off it seemed
deep and secret to me, hidden by the earth,
a shout muffled by huge autumns,
by the moist half-open darkness of the leaves.
Wakening from the dreaming forest there, the hazel-sprig
sang under my tongue, its drifting fragrance
climbed up through my conscious mind
as if suddenly the roots I had left behind
cried out to me, the land I had lost with my childhood—-
and I stopped, wounded by the wandering scent. – Pablo Neruda, Lost in the Forest
Fragrance notes: Oakmoss, cedar moss, lavender, patchouli, espresso, nutmeg, vetiver, tonka, cedarwood and rockrose
I received my sample from Providence Perfume Co. thank you; opinions my own
Gail Gross – Sr. Contributor
Art Direction: Michelyn Camen, Editor-in-Chief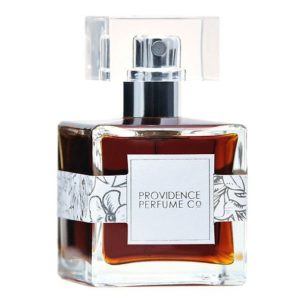 Thanks to the generosity of Charna Ethier and Providence Perfume Company we have one 1.7 oz bottle of Heart of Darkness for residents of the US
OR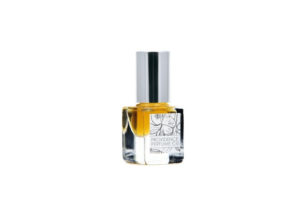 a 5ml travel sprayer size anywhere else in the world.
The draw is available to one registered reader (be sure to register or your comment will not count). To be eligible please let us know what you thought of Gail's review, and where you live. If you have a favorite Providence Perfume Co. fragrance we would love to know. Draw closes 1/27/2017
We announce the winners only on site and on our Facebook page, so Like Cafleurebon and use our RSS feed…or your dream prize will be just spilled perfume.