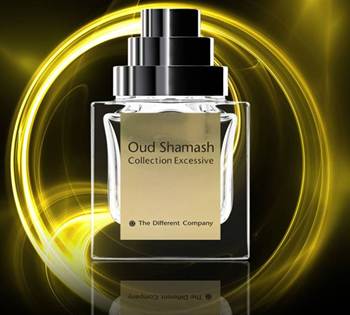 In the first of a series of fragrances that will center around the main ingredient of Oud (agarwood) The Different Company's first composition by Bertrand Duchaufour is named Oud Shamash.
In composing Oud Shamash, Bertrand Duchaufour also uses notes of leather, rum and other resins.
Oud Shamash is an "I've-succeeded-in-life" scent, which goes against the current trend in the perfume market" – Bertrand Duchaufour
– Michelyn Camen, Editor In Chief
Editor's Note: Shamash (Akkadian Šamaš "Sun") was a native Mesopotamian deity and the Sun god in many Middle Eastern pantheons. Shamash was the god of justice in Babylonia and Assyria, and Sumeria. Akkadian šamaš "Sun" is cognate to Hebrew שמש šemeš and Arabic شمس šams. It's still used at the end of Arabic and Jewish names. A shamash also is the lead candle that lights the other eight on a menorah
"