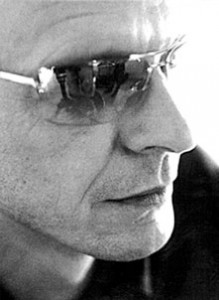 Mark Buxton is one of the most underrated perfumers in the business in my opinion. He is responsible for creating a modern classic with Comme des Garcons Eau de Parfum. He would continue to work with Comme des Garcons and create a number of outstanding artistic fragrances. He would also really push the envelope with three fragrances for Biehl Parfumkunstwerke and my favorite of his early work Elternhaus MoslBuddJewChristHinDao. For a touch over ten years Mr. Buxton was a perfumer who exemplified risk taking in construction well before this kind of perfumery was heralded. Then a funny thing happened just as these artists were beginning to get some recognition and not being buried behind the label; Mr. Buxton seemed to take a step back. Since 2008 he barely released a dozen new creations. There was plenty to occupy my attention but every once in a while I would wonder why there wasn't a new Mark Buxton perfume. One of the reasons was Mr. Buxton created his own line of seven fragrances. They were extremely difficult to find because of distribution issues but because of my affection for the artist I persevered and hunted them down……and was then disappointed. Mainly because there were really only two of the seven I thought were interesting; Black Angel and Wood and Absinth.
Now we're in 2012 and Mr. Buxton is giving the idea another attempt as he releases a five fragrance collection. He retains both Black Angel and Wood and Absinth and then adds three new ones: Devil in Disguise, Sexual Healing, and Sleeping With Ghosts. This time I was not disappointed as the artist I admired seems to have returned to fragrant depictions that once again show his aptitude.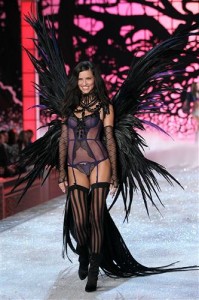 Black Angel is, according to the press notes, "a light and feminine vibration of ginger and jasmine". While that description is certainly apt through the early going; the base is a badass biker chick made up of styrax, patchouli, and amber. Black Angel is a wholly original creation which pivots from light to dark on a dime.
Wood and Absinth is meant to capture "summer twilight". What it captures is that moment of weirdly refracting light as the sun drops below the horizon and the air chills a bit. A clary sage note ups the herbal quality of the titular absinth. A humid jasmine paired with light rosewood deepens as it develops in to a vetiver and cedar base. Wood and Absinth moves through its developmental stages as quick as the sun disappears at twilight but for just a second it can be an unusual beauty all its own.
Sexual Healing makes me start humming Marvin Gaye as soon as I look at it. Mr. Buxton wants to capture that R&B kind of sexiness in Sexual Healing and this is the least successful at evoking the desired mood of this new collection. It does boast a lovely osmanthus heart which is surrounded by blackcurrant on top, elderberry below. Cistus and castoreum are here to add the animalic nature a fragrance with this name should have but on my skin it never reached that sensual level.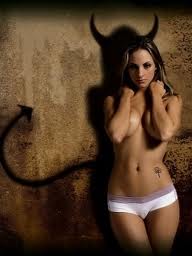 Devil in Disguise does live up to its name as rhubarb and ginger add a vegetal zing to the opening moments before magnolia and neroli move in in the heart. At this point Devil in Disguise seems pretty tame but just like Black Angel there is a tipping point and the base of patchouli, vetiver, and musk create a devil indeed. The musk used here is particularly good and really adds a sense of darkness to the final part of this fragrance.
Sleeping With Ghosts is my favorite of the new collection and the opening duo of tagete and quince is really an interesting combination. It gets even more interesting as peony and leather make up the heart notes. The base takes vanilla and vetiver and lets their contrasting nature create a fascinating finish. There is a part of me that thinks this could have been called Comme des Garcons 4 and it would have fit completely but that is a bit harsh. What I really mean to say is the creativity I love about Mr. Buxton is on display in the same way that it was when he was composing those early fragrances. Maybe that is the ghost he is sleeping with.
All of the fragrances have average longevity and average sillage.
I am obviously excited to have Mr. Buxton "back" creating fragrances which tickle my personal perfumed aesthetic. If you have never tried any of his perfumes before and I imagine many of you who recently came to this obsession might not have this is a good example of his work. If you are a fan, like me, join me in my joy at having a consummate artist back in the game again.
Disclosure: This review was based on samples provided by Mark Buxton Perfumes.
–Mark Behnke, Managing Editor