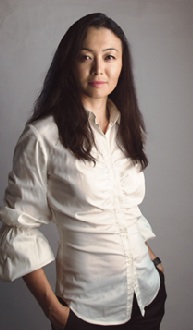 In Part 1 I mentioned that Keiko Mecheri's new Bespoke collection is perhaps the most individually unique set of perfumes she has created. For each one of these fragrances I imagine a person asking for the fragrance to be their own bespoke fragrance. In Part 2 I'll review the remaining four fragrances and have some closing remarks.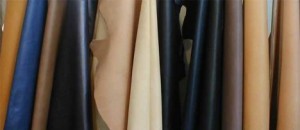 Cuir Fauve
"I like leather a lot, can you make a resinous leather for me?"
Cuir Fauve is a melding of very strong animalic and resinous notes. It is definitely for those of you who love both of these aspects as leather and resins mix and mingle to make a version of a perfume loud talker.
The only bit of gentleness comes with a faint whisper of orange blossom right at the beginning. That delicacy is immediately subsumed under an intense leather accord which is paired with spicy amber. There is a distinct incense accord followed by a dollop of oud. Only at the end does vanilla add a sweet balm to this creation. I delighted in the strength on display in Cuir Fauve but I don't think this is for anyone except those who love these notes, all of them.
Cuir Fauve has excellent longevity and above average sillage.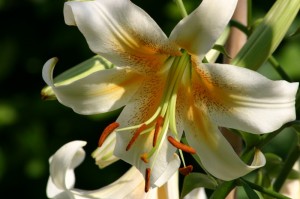 Soussanne
"I'd like a lily fragrance which has some strength to it."
I'm not sure what Soussanne means, I keep hearing Phil Collins singing "Su-su-ssudio!" which is definitely not the vibe of Soussanne. Sousanne is a powdery lily fragrance but where this starts all demure and rosy cheeked it ends with a musky woody finish that would do any powerhouse fragrance proud.
Ms. Mecheri opens Soussanne with a lovely greenly intense lily note which turns powdery with datura and rose as the next notes to join in. At this point Soussanne seemed like the most unoriginal of the Bespoke collection. Then a powerful musk and sandalwood elbow their way into the foreground and the most pronounced oud of the entire collection also appears. According to Ms. Mecheri oud was used in all seven of the Bespoke collection but it is here where it really stands out. Soussanne is a fragrance of right angles as it first has a delicacy which morphs into something much less fragile. It can be a jarring experience but if you like something that smells completely different at the end of the day than it did when you first sprayed it on Soussanne is one to try.
Sousanne has average longevity and average sillage.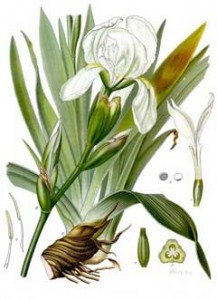 Tangeri
"Dior Homme is my favorite can you make me a more complex version of it?"
Dior Homme made it safe for men to enjoy iris and Ms. Mecheri has created in Tangeri the ultimate iteration of that adding in leather, spice, and moss to display the orris in Tangeri to beautiful effect.
The soft suede leather accord is where Tangeri begins and then a very high quality orris entwines with it and this opening stage is quite beguiling. A slug of cardamom and a very light aspect of oud add contrast to the iris and leather. An excellent oakmoss note finishes this appropriately. Tangeri is probably the most approachable of the entire Bespoke collection but even so it is definitely not going to be for everyone.
Tangeri has excellent longevity and above average sillage.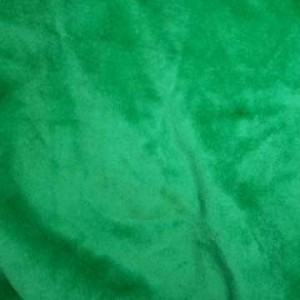 Vetiver Velours
"Is it possible to make a smooth vetiver for summer?"
Vetiver is often a prickly note for many as it can have a sharp quality that some find problematic. Yet vetiver and warm weather are natural partners. Ms. Mecheri creates a fragrance that lives up to its name by taking vetiver and making it as smooth as velour. It has power but no sharp edges.
The vetiver is up front but it is a grassy version of this and a touch of cypress seems to keep it from turning sharp. A full magazine of spices mellows the vetiver without neutering it. Oud and musk actually push the vetiver to the background and work together to add the velour component as they add an opulent exoticism to the final stages of Vetiver Velours. This is potentially a vetiver fragrance for those who aren't vetiver fans. I am a vetiver fan and I'm really looking forward to wearing this on a summer day.
Vetiver Velours has above average longevity and above average sillage.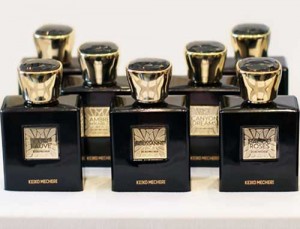 I will reiterate what I said in Part 1; while these fragrances might not be bespoke in that they were created for one person; they are unique in that they are not going to appeal to everyone. Even so I believe there is one fragrance in thie collection that will feel like someone's personal Keiko Mecheri fragrance and that is what makes the Bespoke collection so impressive.
Disclosure: This review was based on the sampler coffret of the Bespoke collection which I purchased.
–Mark Behnke, Managing Editor