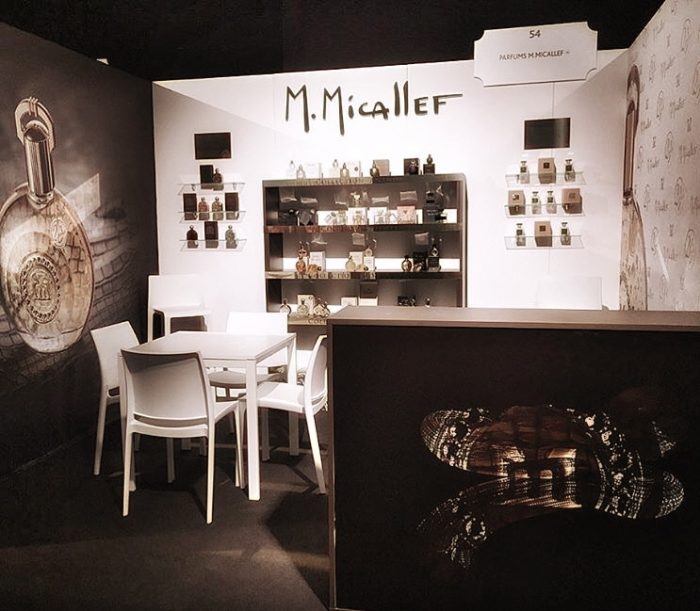 Parfums M.Micallef at Esxence 2017
No Esxence is complete without stopping by one of my favorite Houses, M.Micallef's booth. The fragrances are composed by Jean-Claude Astier and Geoffrey Nejman and the bottles designed by Martine Micallef. For the 9th Edition, nine new perfumes were introduced and readers of CaFleureBon know of many of our editors 'addiction' to the beautiful fragrances and stunning flacons.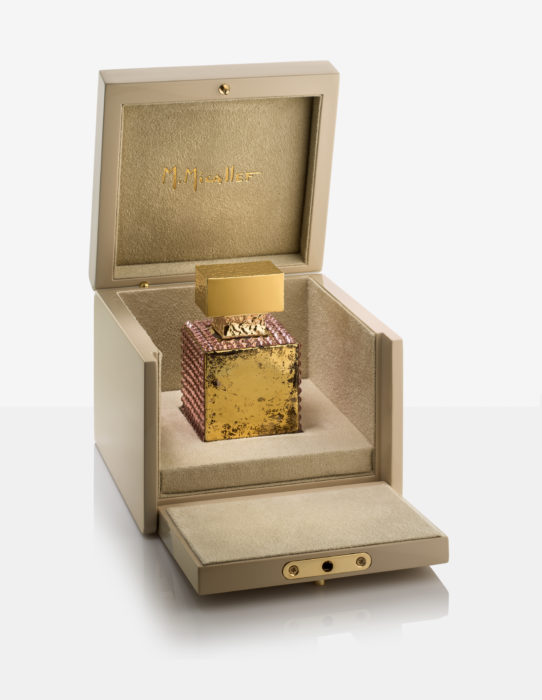 JACARANDA is the third in the Collector's series which include Pure Extreme and Gardenia, all housed in special bejeweled flacons and presentation boxes. Jacaranda was inspired by the jacaranda tree with its beautiful purple trumpet shaped flowers that bloom in early spring emitting a scent that fills the jungle.
Head Notes : Rose petals
Heart Notes : Indian spices
Base Notes : Amber / Sandal wood
50 ml/475 €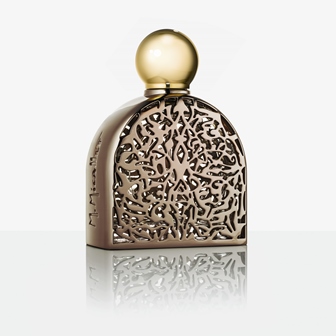 SECRET OF LOVE GOURMET is the newest in the Secret of Love Collection. (Gail's reviews here of Secret of Love Delice, Sensual, Glamour and Passion )
Head Notes : Incense / Raspberry
Heart Notes : Violet / Leather / Chesnut
Base Notes : Labdanum / Aoud / Vanilla
75ml/ 185 €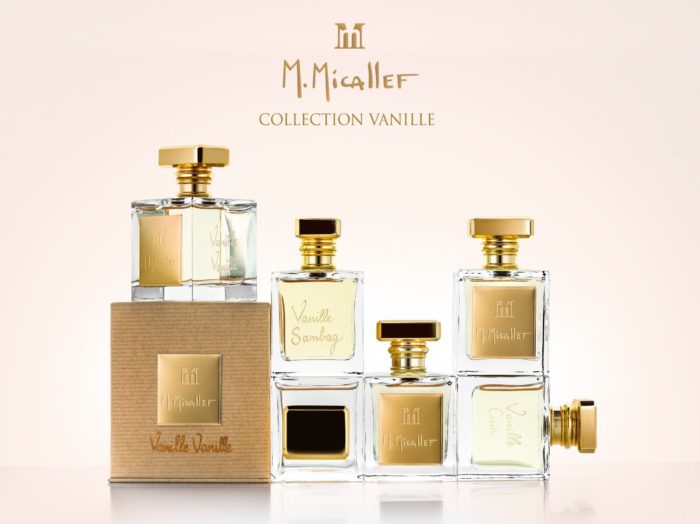 Also new, are six Vanilla inspired fragrancesin a new collection "Les Vanilles"
VANILLE VANILLE
Head Notes : Coconut / Star Anise
Heart Notes: Iris / Praline / Ylang
Base Notes : Benzoin / Madagascar Vanilla
VANILLE SAMBAG
Head Notes : Coconut / Star Anise
Heart Notes : Iris / Sambag / Jasmine / Ylang
Base Notes : Benzoin / White Musk / Madagascar Vanilla
VANILLE PATCHOULI
Head Notes : Nutmeg / Saffron / Pink Berries / Mandarin
Heart Notes : Ylang / Jasmine / Praline
Base Notes : Patchouli / Sandal Wood / Musk / Madagascar Vanilla
VANILLE OUD
Head Notes : Nutmeg / Saffron / Rose / Cinnamon
Heart Notes : Sandal Wood / Cashmere / Patchouli
Base Notes : Caramel / Amber / Musk / Madagascar Vanilla
VANILLE GAIC
Head Notes : Clove / Bergamot
Heart Note : Jasmine / Gaiac / White leather
Base Note : Praline / Vetiver / Musk / Madagascar Vanilla
VANILLE CUIR
Head Notes : Saffron / Coriander
Heart Notes: Incense / Leather
Base Notes: Praline / Vetiver / Amber / Musk / Madagascar Vanilla
100ml/165 €
–Michelyn Camen, Editor in Chief