Julien and Madalina Blanchard
JUL ET MAD Paris founded in 2012, by the coupe de foudre Creative Directors,Madalina Stoica-Blanchard and Julien Blanchard, will debut three new fragrances, a new chapter in Les Whites Collection at Esxence The Scent of Excellence, March 23-26, 2017. Each fragrance in the perfume trilogy was inspired by their favorite representative of different artistic expressions: painting, sculpture and tapestry.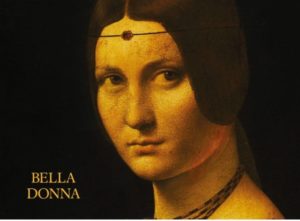 The Painting: "La Belle Ferronnière" – Leonardo Da Vinci
The Perfume: BELLA DONNA Extrait de Parfum
Floral
Head: Bergamot, Ginger Fresh, Mulberry Accord
Heart: Magnolia Flower, Jasmine Abs., Centifolia Rose Abs., Orris Butter, Ylang Ylang
Bottom: Sandalwood, Saffron, Benzoin, Opoponax, Labdanum, Musk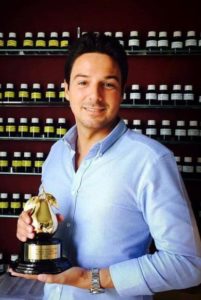 Luca Maffei
Perfumer: Luca Maffei – Atelier Fragrance Milano, Italy, Art and Olfaction Award Winner 2016 for Jul et Mad Nea and in 2015 for Acca Kappa Black Pepper and Sandalwood.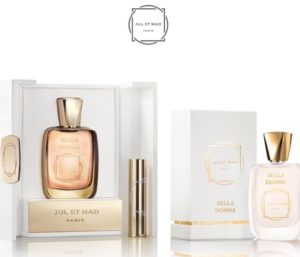 High-Luxury Collection: Gold and White Lacquer Case, Collectible Gold-Bath Perfume Flacon & Crystal Embedded Golden Nomad Spray
Size: 50ml / 1.7 fl.OZ. & 7ml / 0.24 fl.OZ. SRP: 485 € / $ 530.00 / 395.00 £
LOVE BASICS Collection: Gold Facetted Transparent & Sanded Perfume Flacon in White & Gold Box
Size: 50ml / 1.7 fl.OZ SRP: 165 € / $190.00 / 150.00 £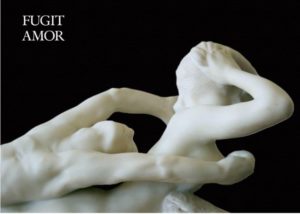 The Sculpture: "Fugit Amor" – Auguste Rodin
The Perfume: FUGIT AMOUR Extrait de Parfum
Accord : Spicy / Green Floral / Musk
Head: Pink Pepper, Elemi, Ginger, Cardamom, Cinnamon
Heart: Carnation
Bottom: Vetiver, Cedarwood, Amber, Musk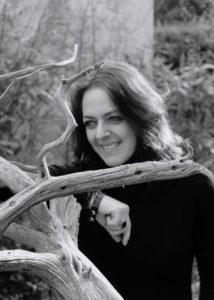 Stéphanie Bakouche
Perfumer: Stéphanie Bakouche – Grasse, France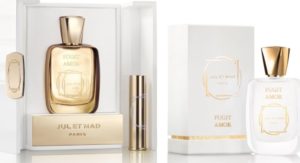 High-Luxury Collection: Gold and White Lacquer Case, Collectible Gold-Bath Perfume Flacon & Crystal Embedded Golden Nomad Spray
Size: 50ml / 1.7 fl.OZ. & 7ml / 0.24 fl.OZ. SRP: 485 € / $ 530.00 / 395.00 £
LOVE BASICS Collection: Gold Facetted Transparent & Sanded Perfume Flacon in White & Gold Box
Size: 50ml / 1.7 fl.OZ SRP: 165 € / $190.00 / 150.00 £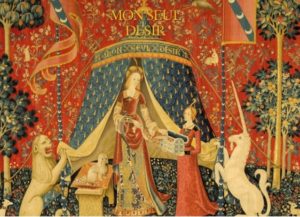 The Tapestry: "La Dame à la Licorne" – Musée de Cluny, Paris
The Perfume: MON SEUL DÉSIR
Spicy / Floriental / Leather
Head: Nutmeg, Mandarin, Pink Pepper
Heart: Osmanthus, Coriander, Oudh
Bottom: Benzoin, Musk, Guaiac Wood, Amber, Leather Notes
High-Luxury Collection: Gold and White Lacquer Case, Collectible Gold-Bath Perfume Flacon & Crystal Embedded Golden Nomad Spray
Size: 50ml / 1.7 fl.OZ. & 7ml / 0.24 fl.OZ. SRP: 485 € / $ 530.00 / 395.00 £
LOVE BASICS Collection: Gold Facetted Transparent & Sanded Perfume Flacon in White & Gold Box
Size: 50ml / 1.7 fl.OZ SRP: 165 € / $190.00 / 150.00 £
Perfumer: Stéphanie Bakouche – Grasse, France
Via Jul et Mad
Available in April 2017 at select stockists
Editor's Note: Stéphanie Bakouche was interviewed by former Contributor Megan Paki of Megan in Saint Maxime here, by me here and Luca Maffei was one of the first to be featured in our Young Perfumer's Series here. –Michelyn Camen, Editor-in-Chief