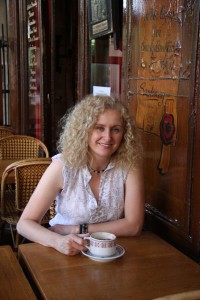 When Anthropologie and Ineke Rűhland join forces, quality is a given.
At least, that's how I see it- Ineke is painstakingly specific regarding each and every detail, a perfectionist whose very reputation hinges upon the exquisite nature of her work, both visual and olfactory.
Anthropologie has shown itself to be innovative in the choices of fragrance which grace their artful boutiques- brick-and-mortar, and also on-line.
It is not happenstance that they carry a plethora of hard-to-find items, including those of DS and Durga, Royal Apothic, Susanne Lang, TokyoMilk, LostMarch, Histoires De Parfums, Strange Invisible, and boutique-unique Le Labos [among many other cosmetic and fragrant offerings].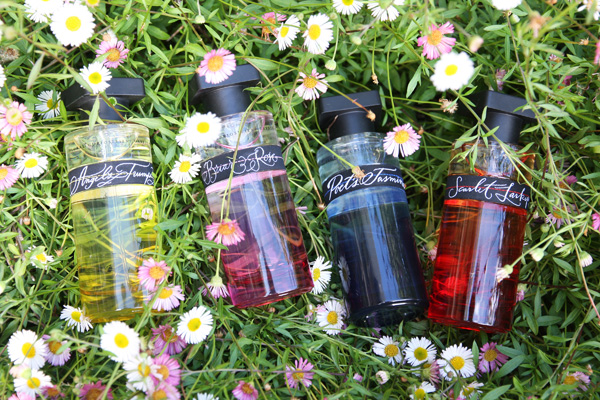 Ineke has created four beautiful new fragrances- not a single "meh" among them.
I was a pest and pleaded for Poet's Jasmine and Briar Rose as a running start, because they're so different…hoping that we could do a "he said, she said ".
Instead, Herr Mark graciously let me review these two, while he'll review the gorgeous Angel's Trumpet and sultry Scarlet Larkspur in the next installment.
Poet's Jasmine: Citrus and Herbal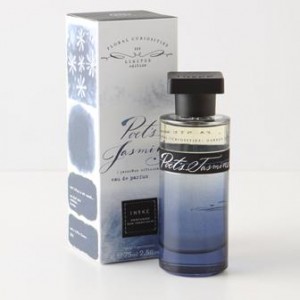 There is a hardy jasmine – jasminum officinale- which favors the Pacific Northwestern climate, and its blossoms can be used as a tea [among a wide variety of medicinal purposes, so I'm told!].
Is it THE original jasmine? I'm not sure, frankly- but I know that it was this tea that inspired the fragrance.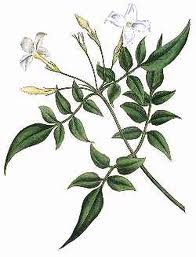 Notes listed:
Poet's jasmine, citrus fruit, star anise, rosemary, absinthe, frankincense, cardamom, hinoki wood and guaiac wood.
This is heavenly, a balsam for the fairy bower.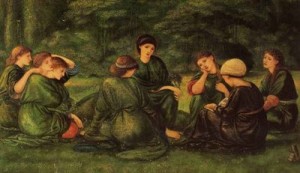 There are sprightly citruses which herald the jasmine, like a fanfare.
It feels genuinely jasmine, not some attenuated, sanitized blossom- and so weightless.
The rosemary and absinthe lend a lovely verdancy that buoys the jasmine.
You'd think that the anise, cardamom and woody, resinous wonders would tamper with its beauty, but you'd be mistaken.
They serve to deepen, round out, and accent jasmine's glory while preventing her from behaving like a runaway kite…
[I sense that Ms. Jasmine would be perfectly pleased to fly away, willful, winsome creature that she is 😉 ]

I love the airy, tea-like quality of this, and how true it feels.
The unaffected naturalness of Poet's Jasmine is a lingering delight.
One good spritz clung tenderly to my skin the morning after.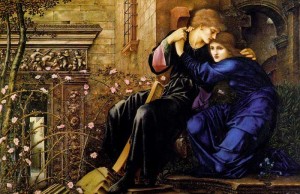 Briar Rose: Fruity and Powdery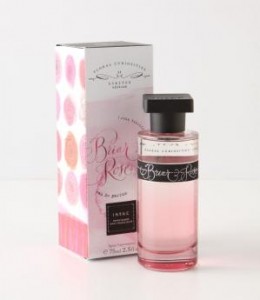 Well, well.
No fruity and powdery that I know of, that's for certain.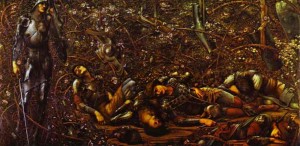 This is a dark tale- when Ineke says 'twisted thorns', she ain't foolin'.
Notes listed:
Sweet briar / eglantine rose [ rosa rubiginosa] black raspberry, bitter almond, exotic spices, black violet, patchouli, cacao absolute.
In these days of oud madness and patchouli fever, dark is our daily bread, no?
Perhaps not.
Briar Rose may appear at first glance to be one more fruity/floral/patchouli/cocoa fragrance- sticky, muddy, muddled.
Dusty and dreary.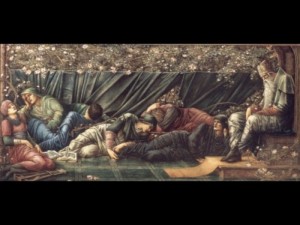 After all, there are many scents already glutting the market that might answer to this description, and they are loved and lusted after.
This is not the case here..
Briar Rose is not your average sweet; it has simply enough raspberry to reel you in.
Raspberry sings with the tender rose whose bare feet are sore and bleeding, as if she'd danced all night until her slippers were reduced to mere shreds of satin.
Our delicate blossom has a dark secret, and no one knows this better than the bitterest almond, the noir of cacao, and loamy patchouli of the nocturnal forest.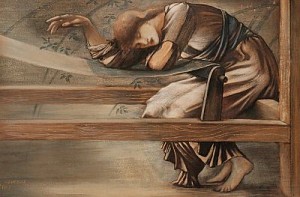 I don't find this beauty to be powdery at all, unless bittersweet is your concept of powder.
I was pleasantly surprised to discover how much my discerning spouse enjoyed this; a year ago, he would have snorted me out of the room, but we both found Briar Rose compelling and unique.
I see her as the most exquisite Jolie Laide, and would wear her like a magnificent shroud of Arachne's own design…
THIS IS A COMPLIMENT !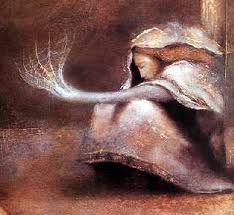 [I couldn't resist Burne-Jones's paintings to accompany these two ;-)]
Courtesy of Anthropologie and Ineke we have a full sample set of all four of these fragrances to giveaway. To be eligible leave a comment on which Floral Curiousity you are most curious about. All of the comments from Part 1 and Part 2 will be eligible and if you leave a comment on both parts you double your chances. Draw ends August 12, 2011.
–Ida Meister, Senior Editor