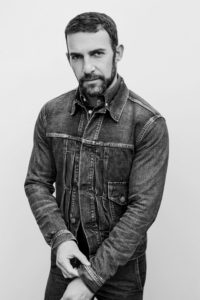 Carlos Huber by Kevin Tachnman
Creative Director Carlos Huber of Arquiste Parfumeur has once again enlisted friend and perfume partner, Master Perfumer Rodrigo Flores-Roux who collaborated on last year's Nanban for two new fragrances: ÉL and Ella.
Readers of Cafleurebon learned a little about Carlos's and Rodrigo's Personal history; both born in Mexico in our recent ode to our friends in fragrance, all Immigrants who have helped shaped American Perfumery. ÉL and Ella are very much a part of Carlos' story.
Poolside at Villa Nirvana Acapulco (photo Slim Aarons)
Carlos Huber explains, "ÉL and Ella were inspired by the stories my parents told me of when they used to spend holidays and weekends in Acapulco, Mexico. This was the ultimate destination for beautiful sights and endless partying. The 70s were an era of glamour and sensuality and in Acapulco these characteristics were highlighted by the heat, the magnificence of the bay and magical sunsets"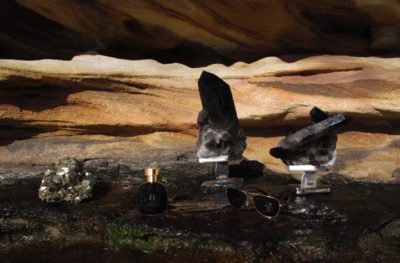 Photo: Tableau Tim Denoon
ÉL: December 1978, Armando´s Le Club, Acapulco, Mexico
Nighttime at Acapulco's sultriest disco. Revelry on the dance floor. In the heat of the moment, he smiles coyly and motions to the beach outside, hinting at a midnight swim. He unbuttons his shirt, flashing bronzed skin and the scent of his cologne, a virile muskiness loaded with patchouli, oakmoss and elegant woody notes. A masculine impression of a day under the sun, intensified by the thrill of the night.
Top notes- Greek laurel leaves, clary sage enriched, Moroccan rosemary, Egyptian geranium.
Heart notes- Cardamom, cinnamon leaves, orange flower water, black buckwheat honey.
Base notes- Patchouli, oakmoss, vetiver, castoreum. civet, fougère accord.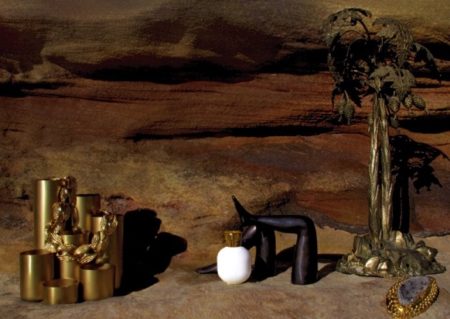 Photo Tableau by Tim Denoon
Ella: December 1978, Armando´s Le Club, Acapulco, Mexico
It's a sultry night of disco, plunging necklines and champagne-soaked skin. Lights flash and strangers kiss, but it's her, dancing, that commands the attention. She moves, panther-like, her honeyed skin creating an addictive sweetness and magnetism that only a deep chypre fragrance can deliver. She's met her match on the dance floor, and it's her animalic instinct that follows him outside, onto the golden beach, under a silvery moon.
Top notes- Cannon ball tree flower (curupita), angelica root, carrot seed enriched essence, Turkish rose.
Heart notes- Jasmin absolute "vintage crop", cardamom absolute, black buckwheat honey, ambergris.
Base notes- Patchouli, civet, vetiver, cigarette smoke accord, chypre accord.

Photos of Bottles: Greg Broom
These two fragrances are a new generation of ARQUISTE: new olfactive styles and new types marked by the black and white bottles that relate to the story behind the fragrance.
Both ÉL and Ella are Eau de Parfums and will launch September at select stockists. $190 USD
Editor's Note: Disco. Glamour. The 70s. Vintage. Blind buy!!!
Via Carlos Huber and Arquiste Parfumeur