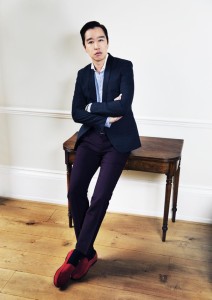 Christopher Chong
Guest Contributor Michael Devine once wrote of Creative Director Christopher Chong of Amouage, "he is the Sigmund Freud of Perfumery and liquefies the human condition".
Bringing intelligence and once again, self exploration to the art of scent, the new Myths Man and Myths Woman is the second chapter from 'Portraits of a Life' that began with Journey Man and Woman. These fragrances are deeply personal narratives of Christopher Chong's Chinese ancestry, his descent and then personal metamorphoses. Myths Man and Woman explore 'life as a dream' through art of Opera, a long time muse of Mr. Chong's. With these fragrances he turns to the symbolic and expressive movements of the Beijing Opera, intrinsic to Christopher's Chinese heritage; Myth for Man and Myth for Woman tells the story behind his experiences with the Chinese, Western, and Arab cultures.
"Myths is essentially inspired by surrealism, in which elements are assembled in a dream-like and distorted state in order to create a new interpretation," says Chong. "Through surrealism, I was able to interpret my life experiences in an artistic way, without reason or convention, to create fragrances that truly represent a combination of the many facets of my past".
.Myths for Man is represented by the celestial Chinese dragon, a symbol of enlightenment and honor. Myth for Woman evokes the immortal phoenix, symbolic of peace and proseperity.
Both fragrances are presented in Amouage's iconic glass crystal bottles in a lavish purple that fades into lighter hues. The caps of both the men's and women's bottles are plated in 24 carat gold and accented with amethyst Swarovski crystals. Purple boxes house the flacons and are illustrated with a dragon and male opera artist on the man's box, and a phoenix and female opera artist on the women's box.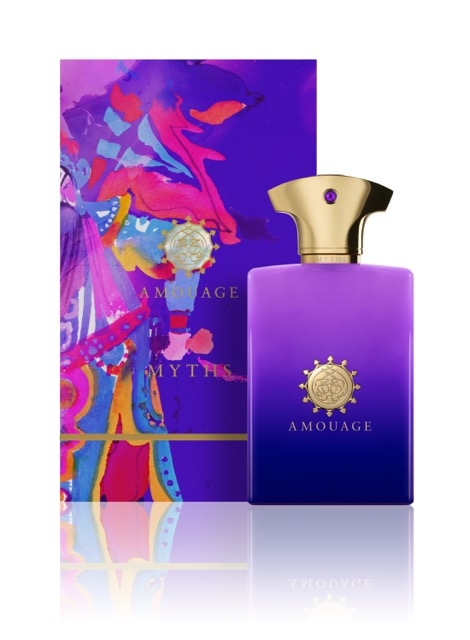 Myths Man
Fragrance Family: Oriental
Top: Chrysanthemum, Orris
Heart: Rum, Rose, Vetiver, Elemi
Base Labdanum, Ashes, Leather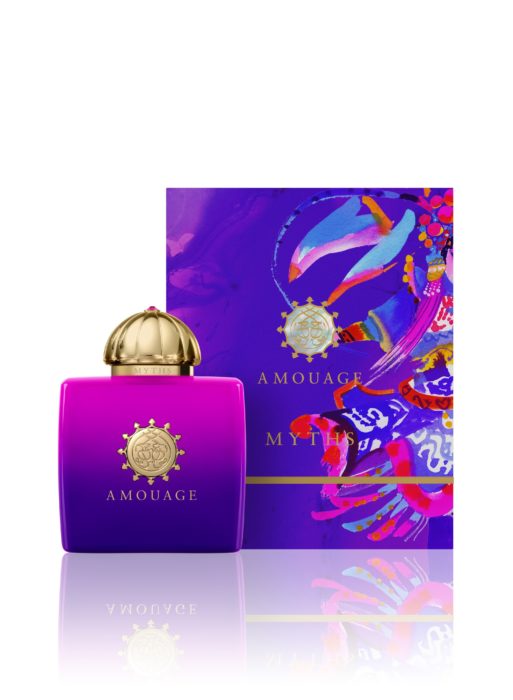 Myths Woman
Fragrance Family: Green Floral
Top: Narcissus, Violet Leaves, Galbanum Chrysanthemum
Heart: Carnation, Patchouli, Ambergris Accord
Base: Leather, Moss, Musk
Myths Woman & Myths Man will be available July 2016.
Women's 100/ml$320 50 ml $275
Men's 100 ml $300 50 ml $250
Via Amouage
Michelyn Camen, Editor in Chief