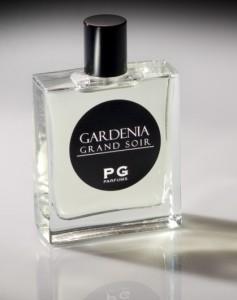 Pierre Guillaume has been a busy perfumer in this early part of 2010. He has released three fragrances that are among the best he has created. Papyrus de Ciane is one of the most amazing green fragrances I've ever worn and I appreciate it more every time I wear it.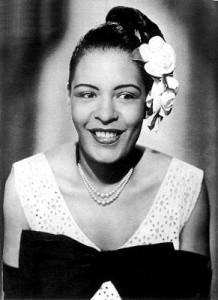 Billie Holliday
Bois Naufrage is the summer complement to Papyrus de Ciane and it matches it in its complexity. The third fragrance is Gardenia Grand Soir, it is described, on the website, as a fragrance for a summer night consisting of gardenia "over a vibration of sandalwood". Gardenia Grand Soir is as simply stated as that; a fragrance for a humid summer evening redolent of gardenia and wood. Then again Gardenia Grand Soir is something much more than that simple description. The way the gardenia mixes with the three separate sources of sandalwood in Gardenia Grand Soir creates something more complex than the description of Gardenia Grand Soir would lead you to believe. The beginning of Gardenia Grand Soir is a full throttle gardenia accord.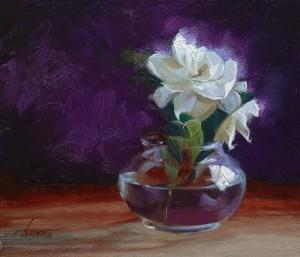 When I was growing up in South Florida my grandmother used to grow gardenias. She would wake up every morning and go clip the flowers and float them in bowls of water. This was her version of home fragrance in the 60's and 70's. This opening of Gardenia Grand Soir recreates that mix of mature flower floating on water as the lush floral character carries a small amount of aquatic character underneath it. This early beginning then allows the sandalwood to mix in with the gardenia in phases. M. Guillaume uses three different sources of sandalwood, two natural and one synthetic. The first sandalwood to appear is an Australian sandalwood. M. Guillaume told me in an e-mail, explaining the different sources of sandalwood in Gardenia Grand Soir, that he uses this because it has a more creamy character. I definitely feel that creamy character as I first detect the sandalwood note underneath the gardenia. At this stage the sandalwood is more of a supporting note to the gardenia The second sandalwood to appear is perhaps the most familiar to perfumistas; Mysore sandalwood. Here the sandalwood becomes more of a co-star with the gardenia. M. Guillaume uses Mysore sandalwood because it "is more dark with light cypress and violet like notes"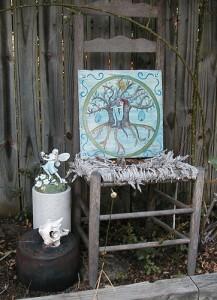 For those who have tried Serge Lutens Santal de Mysore you know exactly what he is talking about. It is recognizably sandalwood but so much more. In Gardenia Grand Soir that hint of cypress and violet enhances some of the green character of the gardenia and attenuates the sweet floral aspects of the gardenia. The final sandalwood source is the synthetic one, sandalore. M. Guillaume uses sandalore because it "gives a warm & sweet sandalwood feeling with a better diffusive power than natural oil." This is where the fragrance becomes more of a sandalwood fragrance with gardenia in support. By choosing sandalore he makes this feel like sunrise after the "grand soir" as you feel the warmth on your face and the remnants of the gardenia remind you of the grand time just past. Gardenia Grand Soir has excellent longevity and average sillage. Gardenia Grand Soir is at its most basic a woody floral, but that description really sells it short.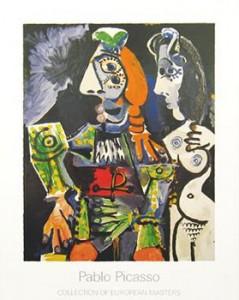 On my skin it is a pasodoble between the bull of gardenia and the matador of sandalwood. It takes a few passes before the matador takes control and, in many ways you wish this dance could go on forever but, as in most bull fights the matador eventually wins.
Disclosure: This review was based on a sample provided by Parfumerie Generale.
Mark Behnke -Managaing Editor