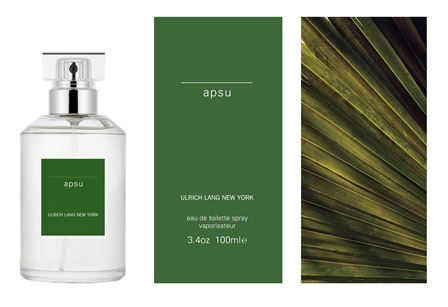 Ulrich (Uli) Lang of Ulrich Lang New York Fragrances introduced his first fragrance Anvers in 2003 and it was the first time contemporary photography and fine fragrance were fused, one inspiring the other.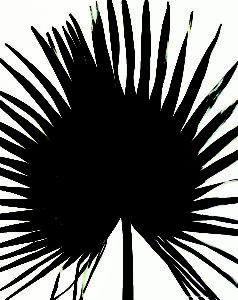 Matthew Porter's photography is in the permanent collection of The Metropolitan Musuem of Art
Uli takes his time when launching a new scent; his last was Aperture 2014 which was inspired by the photography of the young artist Olivia Bee. The visual for his new fragrance, APSU is the work of Brooklyn-based photographer Matthew Porter… a simple palm leaf showcasing the beauty of nature. The name APSU (in mythology used for "fresh water") hints to the green and watery notes found in its composition a progression from green to blue.
"The fragrance was developed with the concept of uniting minimalism with freshness. "APSU is more of a scent than a heavy, complex fragrance," notes Lang. APSU's scent is a nod to a simpler lifestyle — a contrast to today's complex world. APSU grabs your attention instantly with its bright blend of lush green notes drenched in clear water and evokes warmer climes"
TOP: Crunchy Greens, Cilantro, Violet Leaves, Bergamot
HEART: White Tea, Dewy Jasmine Petals, Water Lily, Pimento Berries, Iris
BASE: White Musk, Cedar Wood, Amber, Frankincense
APSU, is for men and women and will be available in selective distribution starting June 2016. The fragrance will make its online debut on www.ulrichlangnewyork.com in May 2016 and will be exclusively introduced at the new Barneys Downtown in New York the same month.
APSU ULRICH LANG NEW YORK 3.4oz / 100ml Eau de Toilette $125.00