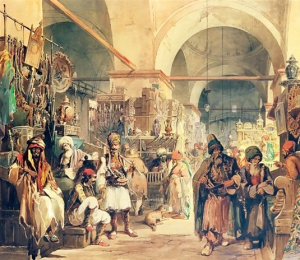 Traversée du Bosphore Eau de Parfum will debut in the USA in November, as Master Perfumer Bertrand Duchaufour crosses the Bosphorous to Instanbul to compose a fragrance that promises to be addictive…an Orientalist painting come to life.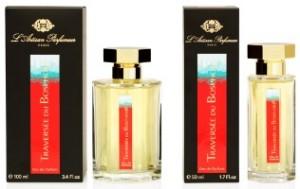 According to the press release, the fragrance was inspired by M. Duchaufour's journey where he observed," men sit around in an endless, casual debate, the tobacco smoke rising lazily from their hookahs. The scent of hot juicy apples floats up into the air. Gardens bursting with a thousand dazzling tulips exude green notes carrying a hint of saffron. The delicate fragrance of the saffron becomes almost overwhelming as the spice market draws near, blending deliciously with the aroma of leather that scorches the air around the tanneries.There is the soft perfume of Turkish Delight, oscillating between rose and pistachio. A swirl of gentle musk emanates from every unhurried step, which slow and become almost aimless as dusk approaches."
We will be in New York next week to meet M. Duchaufour and sample the fragrance, but we are already "intoxicated."
Traversée du Bosphore Eau de Parfum 100 ml: $155 – Eau de Parfum 50
ml: $115 Scented candle 175 g: $60 – Scented candle 35 g: $20
– Michelyn Camen, Editor-in-Chief