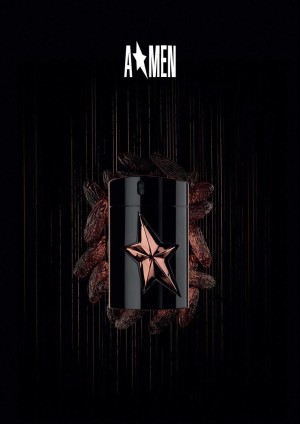 In French La fève tonka means Tonka Bean, (also fève also can mean fever). Fans of The highly addicted gourmand note rejoice.
The new Thierry Mugler A*Men Pure Tonka is a limited edition, composed by Jaques Huclier of Givaudan and blends the carnal and torrid intensity of *tonka bean with the aromatic freshness of lavender. Roasted tonka – toasty, delicious, soft and sensual – is the key fragrance ingredient. "It confers a highly addictive character and oriental dimension."Its sensual perfume trail is the epitome of temptation; a body burning with desire that transports our senses into ecstasy and total surrender".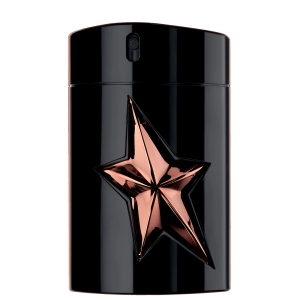 According to Thierry Mugler Parfums, "The rubber of the iconic A*Men flask is now a lacquered black that recalls the patent leather Derbies and gleaming car bonnet of the A*Men Pure Tonka man, always stylish and elegant. The blue A*Men star takes on a subtle pink gold metallic hue that evokes the mysterious gourmand heart of the fragrance".
*The tonka bean used in A*Men Pure Tonka is sustainably grown. To harvest it, Givaudan has implemented a conservation program in the Caura River region of Venezuela, with the support of the Conservation International organization. This is a three-step partnership to promote sustainable development that includes preserving the Amazon forest, protecting local wildlife and providing support for local families that harvest the beans.
The original A*Men was introduced in 1996 and has had a number of versions since, notably the favorite of Contributors Liza Wade and Sebastian Jara, Looking Feeling Smelling Great – A*Men Pure Malt, (Sebastian's review here).
On sale February 16, 2016 at www.mugler.com 100ml/$90
Can I get an Amen?
Via Thierry Mugler
Michelyn Camen , Editor in Chief