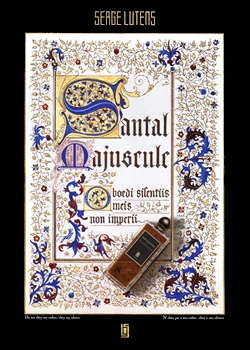 "Do not obey my orders, obey my silence"
It is Winter 1952. Serge Lutens … a young school boy, fills his notebooks with drawings of flowers, fire, dragons … decorating the capital letters in bright colors of purple, blue, gold.
Santal Majuscule is built around three ingredients: Sandalwood -sacred and precious – Cocoa, sweet and bitter – Damask Rose, fresh and peppery; the scent is a reflection of childhood memories and his fascination with Medieval legends and heraldic characters recounted in illuminated books.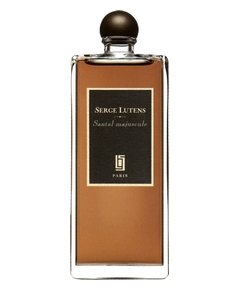 The eau de parfum is now exclusively available at the Boutique du Palais Royal and sergelutens.com
The new fragrance is part of the export range available internationally at select doors carrying the Serge Lutens line, in a black label, high concentration atomizer and will be available worldwide September 2012.
–Michelyn Camen, Editor In Chief