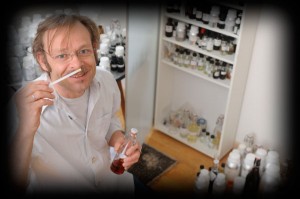 Perfumer Andy Tauer, a CaFleureBon pick for Perfumer of the Decade, is one of my personal favorite perfumers. I can name his masterpiece, L'Air du Desert Marocain, as the single fragrance that started me on my path of serious perfume passion. Recently, he embarked on a journey of collaboration with filmmaker Brian Pera to create perfumes based on characters in Brian's film project, A Woman's Picture, which is a series of films revolving around different female characters. He named the line Tableau de Parfums. The collaboration is expected to continue for several years, and Brian has received a supporting grant to continue the work.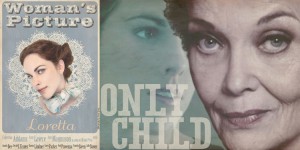 A few months ago, I was fortunate enough to be able to contribute to Brian's Kickstarter fundraising project for a short film called Only Child, starring Grace Zabriskie (this is a film in the Snapshots series, a branch of Woman's Picture). As an incentive gift, I received 7 ml bottles of three Tableau de Parfums scents: Miriam, Loretta, and Dark Passage, a limited-edition scent created especially for this project. Miriam is a lovely vintage-inspired aldehydic rose we have already reviewed.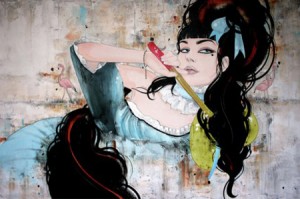 Loretta, a scent based on the title character in the Woman's Picture film of the same name, reminds me at first blush of Andy's fragrance Maroc Pour Elle, part of the regular Tauer Perfumes line. It has a similar feel of plush Oriental carpets and opulent gardens. Loretta differs in that it is more heavily flowered, with a heart of tuberose. The tuberose here is complex and rather dark. It is not the buttery cream of Robert Piguet Fracas or the mentholated snap of Serge Lutens Tubereuse Crminelle, but something entirely different. Although I consider tuberose a tropical scent, probably because most of the lei I have worn have had tuberose in them, Andy has very adeptly created a tuberose that you would find in a drier kind of climate, where the house would stay a bit darker during the day to keep out the heat. There are undertones of spice and wood that allow the flower to shimmer like a heat mirage on the highway. It's really beautiful, with the wonderful longevity Andy is known for.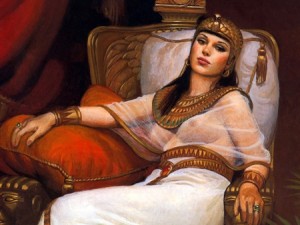 When I was a teenager, I was an unapologetic wearer of straight patchouli oil. I wasn't using it to cover up BO, or mask pot smoke, I just loved the way it smelled, and I wore it very well. Most of the patchouli used in commercial perfumes is but a ghost of the scent I know and love, and I am often completely unaware that certain perfumes even contain the note. I was excited to try Dark Passage, as I had heard rumors that it was patchouli-centric. The name alone made me lust after it, but I have been fooled before. Not this time. It smells exactly like I hoped it would. Dark Passage is the kind of black, heavy, oily, viscous patchouli I love. Well, it sprayed out of the atomizer just fine, and it is an opaque bottle so I don't really know if it looks like that, but that is how it smells. It roared out like a tiger when I sprayed it on. That the patchouli is the top note is a revelation and a thrill. There are other ingredients in here that add depth and complexity – there is dark, almost bitter cocoa and the floral earth of iris, but for me the star of this show is the patchouli. I am amused with myself right now. You would think that writing a review about a perfume that really sings to you would be easy, but I am actually having a hard time putting my reaction to this into the right words. I am simultaneously rejoicing in finding a scent that is so utterly "me" and mourning that I have so little of it.
Loretta will be available later this year through the Evelyn Avenue website. Dark Passage was available as a limited edition only, alas.
–Tama Blough, Senior Editor