Dana El Masri
Here in the northeastern US, on March 20th this year, the weather was not very sunny where I lived; but my heart was warmed in a way the sun could never do. Wearing samples from the Jazmin Saraï line, launched on the spring equinox by Montreal-based perfumer Dana El Masri, I feel I was there to witness the sprouting of a brand new leaf on the tree of perfumery. After graduating from the prestigious school of perfumery in Grasse France in 2010, this perfumer has spent the last few years learning the business and obviously exploring her art. Always fascinated with synesthesia (a condition where sensual input to the brain from the five senses blurs or merges) and a dedicated blogger (thescentinel.com) of all things musical, scented or artistic, Ms. El Masri has released her initial line of four scents that are inspired by and capture four very distinct musical styles in potent and poetic perfumed forms.
M.I.A. and Otis Redding
Spanning time from 1966 to 2010 for its musical muses, the fragrances in ranges from hip and edgy with Neon Graffiti and its modern fusion of notes paying homage to M.I.A.'s 2004 song Sunshowers to the soulful smoky boldness of Otis & Me capturing the gritty voice and style of 1960's Otis Redding in his song Cigarettes & Coffee. The arrangement of accords to represent timbre, musical feel and vocal styling truly adds another sensory dimension to the auditory inspiration, and each scent should be tested while listening to the piece that inspired it to experience the full multisensory effect. Though each and every one of these scents are elegant scented translations of poignant and well-crafted music, the remaining two perfumes spoke to me most deeply of scent, of song and sensual sentiment.
The woody wonder of Led IV is crafted around and eerily echoes not only the sonic strains of Led Zeppelin's 1971 smash Going to California, but the underlying ache love and longing, all while capturing the gentler side of rock and roll. The music floats in softly and gently as acoustic guitar and mandolin vie for dominance, just like the grapefruit and bergamot in the opening. As the melody blends and moves forward the sinfully sensual davana, with its dark boozy floral aroma, is the perfect vehicle for the sexy and soul-stirring voice of Robert Plant.
Once it arrives, the opening remains, warm and plaintive underneath, but we follow the voice on a haunting journey through musky mist, earthy patchouli and warm labdanum resin. The intense and piercing bridge of this song is what etched it permanently in my brain, and the softly flowing beauty of the scent that hangs close to the skin before projecting out prominently in the heart, captures that boldness and rise in pitch. After remaining that way for a couple hours, the scent follows the song's softer vocalizations reflected in a delicate, but detectable aura, this lands on a cool base of guaiac wood still wafting hints of booze, warm skin and subtle sweetness. Sillage: good, see above. Longevity: excellent.
Notes: guaiac wood, patchouli, musk, labdanum resin, davana oil, grapefruit oil and bergamot oil.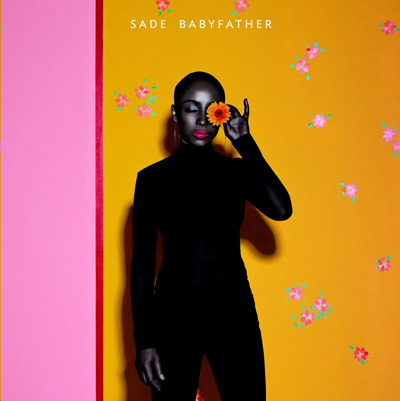 While Led IV was the perfumer's first band-inspired perfume, How You Love is an olfactory impression of the deeper more sensual sounds of Nigerian born vocalist Sade. Capturing her throaty and sultry voice as it comforts and supports in 2000's It's Only Love That Gets You Through, this perfume has the same mellow glow of the song's flowing piano notes as they harmonize with an almost surreal and somber organ. Grapefruit adds luminosity and fresh ground cardamom is blown softly over phantasmal yet full flowers. Foregoing projection and volume for comforting presence and maximum softness, this perfumed ballad layers Indian jasmine absolute with Moroccan rose.
These flowery seductresses join in a blend not unlike Sade's two distinct and divergent vocal tracks layered over one another. Gripping deeply, yet oozing gentleness, this fragrance is the epitome of melancholy. Realized in the dry down of sandalwood, enticing musk and balmy beeswax absolute, perfectly punctuating the singer's low octave voice that soothes like honey, this is not so much overtly feminine as it is sensitive and introspective. How You Love wafts sensual beauty and sweet nostalgia warmed from beneath with spicy nectar while maintaining demure elegance. Sillage: close to fair. Longevity: very good.
Notes: cardamom absolute, grapefruit oil, jasmine absolute, rose oil, beeswax absolute, sandalwood and musk.
John Reasinger, Senior Editor and Natural Perfumes Editor
Art Direction: Michelyn Camen
Thanks to the kindness of Dana El Masri we have a deluxe set of samples of all four perfumes from Jazmin Saraï for one lucky reader worldwide to win. To be eligible, please leave a comment stating what you think your favorite Jazmin Saraï perfume would be and a song you personally would love to see perfumed. Draw will close on March 29th, 2014.
We announce the winners only on site and on our Facebook page, so Like Cafleurebon and use our RSS option…or your dream prize will be just spilled perfume.