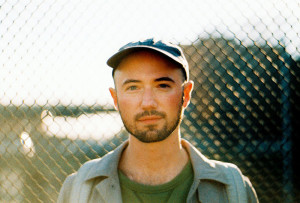 Hans Hendley of Hendley Perfumes
Rarely do I come across a perfume house that I love so much that I instantly want to buy every single one of their fragrances. Usually there's one or maybe two scents that are the standouts and which act as bookmarks for my nose for that particular line. But to achieve a level of confidence across an entire house, especially for a new artist, is almost impossible. But perfumer Hans Hendley has done it. The perfumes are bold, rich, supple offerings which represent their individual styles in unforgettable ways.
Readers of Çafleurebon will already be aware of Hendley perfumes, as we did a profile on Hans Hendley as part of our Cafleurebon Profiles in American Perfumery series back in December of 2014. His studio is based in Brooklyn, NY and there is literally no other place you can imagine his work being made. He is a home-schooled (or un-schooled, as he puts it) former club DJ and photographer, as well as taking early side trips into graphic design. In short, he is the living definition of what has become the Brooklyn Hipster Artist. This is not a bad thing, as it is obvious in his work and passion for perfumery that his constant need to express himself has found its most significant outlet in the scents he creates. Hans Hendley is the real deal.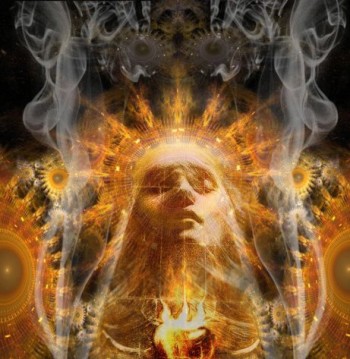 Incense Fire by Zingaia
Tama is an absolutely stunning incense-based scent, wild and rich with Omani and Somalian frankincense resin and myrrh and framed by cedar, sandalwood and amber for sweetness and depth. According to Hans, "When I started work on Tama the idea was to do an anointing oil inspired by ancient history and spiritual rituals using the traditional holy precious woods and resins that have been used for this purpose for thousands of years". This is one of the standouts from this line, and fans of incense fragrances will rejoice. Tama is a reverent, spicy and mysterious perfume that will instantly take you out of your head. Omani & Somalian frankincense resins, sweet myrrh, sandalwood, cedarwood, agarwood co2, fossilized amber oil.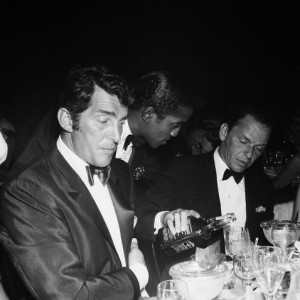 Early 1960s, LA — Dean Martin, Sammy Davis, Jr., Frank Sinatra. — Image by © Michael Ochs Archives/Corbis.
Bourbon is for the boozy and woozy crowd. Bergamot rinses an old-fashioned rocks glass of a scent, loaded up with sweet resins, tonka bean and vanilla and underneath it all, a snaky castoreum note. Because when you're out carousing, a little late-night sweat should follow along for the ride. This is the one you wear on Saturday night, fellas, or for first dates. It's masculine, rich and with just the right amount of swagger. Bergamot, cognac oil, bourbon vanilla, benzoin, tonka bean, labdanum, guaiacwood, castoreum, oakmoss, musk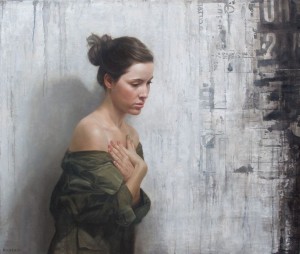 Artist David Kassan http://www.davidkassan.com/
Auric is another instant favorite, and is a perfect feminine companion for Bourbon. Auric is a creamy, spicy floral that has one of the best jasmine and sandalwood pairings I've ever smelled. Soft, comforting orange blossom absolute laid over the top of a sumptuous heart of jasmine, ylang ylang and rose. There's also a delicious cacao and twice-distilled patchouli spiciness at the base. But the real star in this scent is the sandalwood note combined with the jasmine. Petitgrain, orange blossom absolute, ylang ylang, jasmine, rose, double distilled patchouli oil, cacao extract, sandalwood
Gia is all about ginger, roses and cloves. There's also some bracingly dry cedar that makes the ginger pop in this fragrance. It comes off like a light Oriental in style, with musk and vanilla bean to alternately ramp up and smooth out the spiky aspects of the clove and ginger notes. Opoponax, ginger, clove, rose otto, cedarwood, ambrette seed, orris root c02, vanilla bean tincture, musk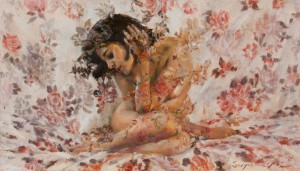 Sergio Lopez Roses
Rosenthal is a velvety soft rose scent, with shadowy iris and incense spreading long shadows over the garden. This is a rose scent with secrets – a woman seen from a window as you walk past at night. Incense, rose, iris, juniper, sandalwood, patchouli, angelica root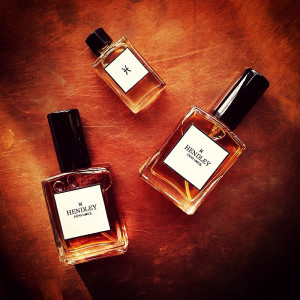 All of these scents have low-to-medium wattage, and last for at least four hours on my skin.. I would recommend Hendley to anyone who has never tried independent perfumery before and wants to escape the marketing nonsense of designer lines. These scents are all about pure vision and craftsmanship, and they are an absolute joy to wear. Full bottle, blind-buy worthy from top to bottom, and you should act now, because Gia is already sold out. Don't sleep on this line, folks – there will be a time soon when you will wait a long, long while for them. Hendley is already one of my all-time favorite lines and I'm stocking up now; don't be surprised if Hans becomes a CaFleureBon rising star.
–Steve Johnson, Sr Contributor
Disclosure: I received my samples from Hendley perfumes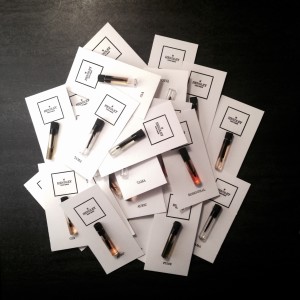 Thanks to Hans Hendley we have a sample pack for a US reader of Tama, Fume, Bourbon, Auric and Rosenthal. To be eligible please leave a comment on which of Hans' fragrances Steve reviewed appeals to you the most. Draw closes 2/9/2015
We announce the winners only on site and on our Facebook page, so Like Cafleurebon and use our RSS option…or your dream prize will be just spilled perfume