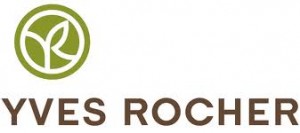 For over fifty years now, Yves Rocher has been pioneering and innovating when it comes to beauty. They were one of the first companies that refused to test on animals and that still uses natural components (wherever possible) and recycled earth-friendly packaging. I have been a fan of this House since I first discovered them in late 2005. I was a bit too late for the Golden Era of their perfumes (like Cantate, Clea, Ispahan and Venise) but came to own them all, eventually. The company has, since Yves Rocher's death in 2009, undergone some changes in management and many of the newer scents were more modern and fruity floral, yet continued to list botanical and organic ingredients on the label. So Elixir Purple contains synthetic ingredients and also an infusion of tuberose and essential oils of vetiver, bergamot, benzoin and patchouli.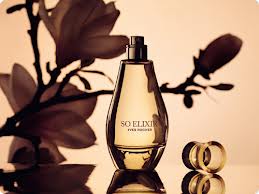 The original So Elixir came out in the autumn of 2009 and was their first perfume (in a long time) that really enchanted me. It was a balmy and oriental floral perfume that was darkly sexy and had earthy incense and a rich dry down. It was very feminine, yet not "girly". Sensual but not vulgar, it hinted at the glorious perfumes of yesteryear; yet had a modern feel to it, without seeming trendy. When I received the press release about So Elixir Purple, I had truly mixed feelings. I loved the original and have had good luck with purple perfumes, in general, yet was afraid that the flanker would fall short of the original. I kept my expectations low and called the company to order a mini eau de parfum.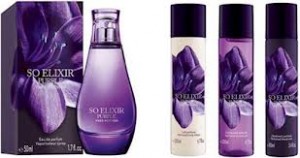 Due to the kindness of the agent who took my order (and the fact I have been regularly ordering from them for almost 7 years) I was offered a full sized 50 ml perfume, with 200 ml body wash and lotion-all for less than the regular retail price of the EDP; and before it was available in their boutiques or the North American catalog or website. When they arrived, I could not believe my nose! Never let it be said that Yves Rocher USA does not recognize customer loyalty.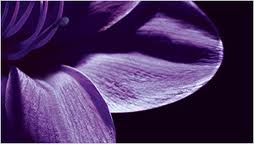 I timidly opened the body wash first. Ugh! It almost smelled like grape Kool-Aid: sweet and tart, almost acidic. I figured you wash the shower gel off anyway, and opened the lotion (lait pour corps). NOW we are talking! A creamy and exotic aroma greeted my nose, a rich and slightly mysterious scent, underscored with a silken smokiness. One thing I must say is that this company dispenses with much non-necessary cellophane, plastic and nonsense like that. The dark box with a picture of a midnight purple lily, rich with pollen, was on point and gave a good idea what was in the violet drop-shaped flacon. On spraying the fragrance, it became apparent to me that the scent itself had been broken into halves. The tartness of the opening was in the body wash while the floral beauty of the heart was in the lotion. The perfume brought it all together.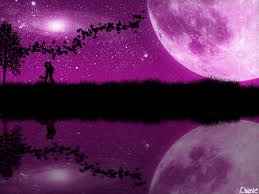 Purple Fantasy by Carrie Nymphomaniac
Bergamot is often described as bright, sparkling or effervescent. Here, it is tarter and its brightness is more like that of a full moon than daylight or the sun. It's cool yet luminescent. Under the citric opening a milky honeyed tuberose teases and taunts you with its wantonness and a smooth vetiver keeps it mellow and from becoming a floral overload. Both of these notes are "smoky"; yet the vetiver is dry and the tuberose is heady, resulting in something balanced and elegant. Like a nocturnal landscape painted in hues of deep violet and royal purple, this perfume oozes sensuality yet has a mystical flair to it. Something is glowing softly and magically in the night.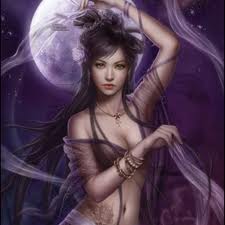 Amethyst by Dark Spider
The dry down is like a dark faceted jewel from the Arabian Knights' treasure. Tonka's coumarin-rich sweetness is melded with benzoin's vanillic warmth and its cinnamon-like spiciness hints of a warm desert night. Incense swirls about, as patchouli gives off a heavenly woody and earthy aroma that blends seamlessly with the tuberose/vetiver combo. What impressed me the most about this particular flanker is that it is sheerer and simpler, as far as the floral heart goes (no jasmine or rose) from the original, yet the finish is just as oriental, only more complex. Overall, it is more translucent than the original was, like an iridescent veil, but every bit as beautiful and mysterious.

Marie Salamagne
Perfumer Marie Salamagne said "For this reinterpretation, I wanted to create a woody floral fragrance, sensual and modern, that leaves an enveloping scent in its wake". She has most definitely done so, and rather well. Many flankers are just watered down versions of the original, or tweaked so subtly there is really no difference at all. Here, Ms. Salamagne has truly done something different and unique, casting a shadowlike reflection of So Elixir that still has substance and form, although at a higher harmonic vibration. So Elixir Purple is the best flanker I have smelled in a long, long time…it lives up to its colorful name and is a fitting companion to its namesake. Sillage: average. Longevity: above average.
Disclosure: Review based on EDP and ancillary products purchased from Yves Rocher USA.
–John Reasinger, Editor