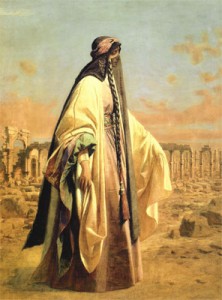 The Busiest Niche Perfumer In The World, Bertrand Duchaufour, adds another new fragrance to his already voluminous output in 2011. For those of you keeping count at home his first fragrance for The Different Company, Oud Shamash, is the eleventh new release for the seventh different perfume label. Three more for an eighth are still coming before the year is out as M Duchaufour just keeps the creativity flowing.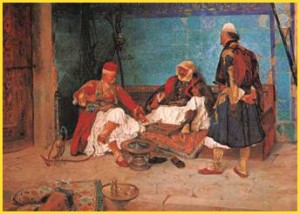 Oud Shamash might be the most anticipated of the bunch because of the label he is creating for. The Different Company has been, until now, identified with only one perfumer Celine Ellena. Mme Ellena has created a sort of brand identity for The Different Company fragrance in her creations. A large part of my interest in this first fragrance by M. Duchaufour is to see whether it would fit into what has come previously.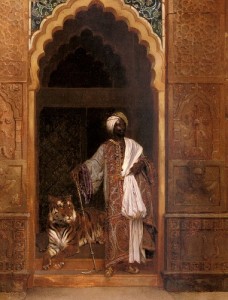 A point of disinterest came when I saw the name. Probably my least favorite of M Duchaufour's fragrances over the last couple of years was his Al Oudh for L'Artisan. I thought it was good but it didn't reach the heights his best compositions usually do. So I was a little wary when I saw that oud would be front and center again. EIC Michelyn Camen interviewed M Duchaufour soon after the announcement of this and she found out that he actually created two different takes on oud for The Different Company and the other version will be released in the future. Also in that interview he mentioned that he wanted to create sensuality, in a masculine way with Oud Shamash. I found Oud Shamash to be an opulent almost over the top bit of perfumery but I just couldn't stop going back for more because M Duchaufour has managed to coax a very masculine sensuality out of oud for Oud Shamash.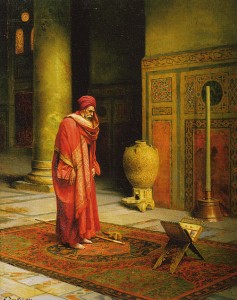 The list of top notes for Oud Shamash list a host of spicy elements; saffron, cinnamon, pink pepper, and rum are all supposed to be there but I can't honestly say I perceived any of them in any significant way. The one note I did get that was listed was that of davana essence. Davana esence is a note which adds a slight sense of spicy floral to any fragrance it is in. I find it is a bit like a heavier version of carnation on my skin and that is what I get in the beginning of Oud Shamash. The heart is a very intense mix of the smoky incense character of nagarmotha with bay rum. During this phase this smelled like the most opulent after shave ever and I mean that in a very good way. All of the prelude developed very quickly as it was the basenotes in Oud Shamash which show up relatively rapidly and linger for a long time. The first of those basenotes is the oud and according to the note list it is an absolute from Laos. As I have been familiarizing myself with the different sources of oud I am consistently finding the Laotian sources are the most interesting to my nose. They have an unusual smoothness to them and I find that very appealing. The oud used by M Duchaufour in Oud Shamash has a lot of subtlety to it. The main contrasting note for the oud is a lovely fragrant tolu balsam. This is a note which not only stands up to the oud it actually turns it into a supporting note for a large part of the time I wore Oud Shamash. There are some other woods around in the base including sandalwood but it is the balsam and oud which carry the day.
Oud Shamash has above average longevity and above average sillage.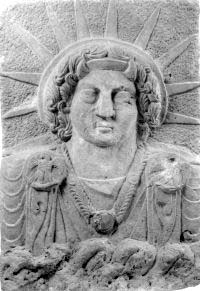 Every time I look at the name Oud Shamash I see Oud Smash. All too often oud is used to sort of smash everything else in a fragrance to the background. In this case M Duchaufour has Oud truly live up to Shamash, the sun god, and instead of smashing everything in sight; Oud Shamash is a fragrance for those who like their wood resinous and rich.
Disclosure: This review was based on a sample purchased from The Perfumed Court.
We have a draw for a 1mL sample of The Different Company Oud Shamash. To be eligible leave a comment with what you would like to see Bertrand Duchaufour pair with oud in the upcoming The Different Company fragrance. Draw will end on November 1, 2011.
We announce the winners only on site and on our Facebook page, so Like Cafleurebon and use our RSS option…or your dream prize will be just spilt perfume
–Mark Behnke, Managing Editor