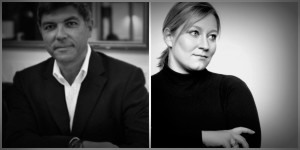 Luc Gabriel and Alexandra Monet
The Different Company is one of my favorite perfume houses for a multitude of reasons, and of course the high quality and uniqueness of their fragrances is a big part of that. They are forever upping the fragrance game; each new nose has given perfumery a multitude of classics. One gets the very strong impression that The Different Company create their perfumes from true inspiration, not because someone in Accounting has given them a quota to fill. Adjatay, cuir narcotique, inspired by tuberose held captive in leather but never tamed, is their newest release, and is a quintessential TDC fragrance; a sui generis perfume, made with the highest quality materials, and sublimely beautiful. Adjatay was born in the stubborn warmth of a tuberose that lay forgotten in TDC Creative Director Luc Gabriel's leather travel bag. M. Gabriel was impressed not only by the resilience of the flower, but also by the way it resurrected the animalic, leathery notes of the bag, and with that, another instant classic from TDC was created.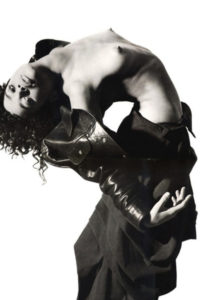 Lisa Bonet
And what do you get when you pair tuberose, a flower so potent that the Victorians believed it caused spontaneous orgasm, with an incredibly warm, animalic leather accord? You get a wild, sexy, shape-shifting beast of a fragrance, with an all but fetishized yin and yang effect, as the masculine and feminine aspects of Adjatay play out on skin. Don't say I didn't warn you… Adjatay opens with a quick burst of mandarin that stays just long enough to remind me how well TDC does citrus. Ylang ylang teases in the beginning, as well, hinting at the sensuality to come. Tuberose, as is her wont, tries to steal the show right from the start, but restraints of sensual leather keep her at a low boil for the time being.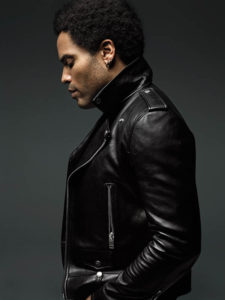 Lenny Kravitz by Mark Seliger
Perfumer Alexandra Monet has built an especially sensual leather accord for Adjatay. Castoreum and styrax lend incredible depth and warmth to the accord, giving the impression of leather that's been warmed by skin. This isn't birch-tar leather; it's the inside of your boyfriend's motorcycle jacket after he's been riding a few hours. In other words, completely addictive and you will absolutely understand why "cuir narcotique" was included in the name.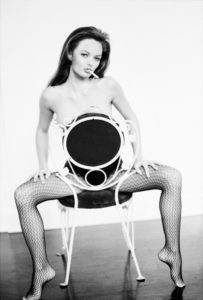 Ellen Von Unwerth Vanessa Paradis
The leather eventually releases the tuberose and she explodes out of her restraints. For a moment, her unbridled sensuality overwhelms everything else, and one remembers why many cultures warned unmarried women not to go out walking while it was in bloom. Mme. Monet's tuberose is creamy, fruity and hedonistic; the floral aspects are dominant, and it has the ladybits facet as well. Yea, I went there. This fragrance is sexy as hell.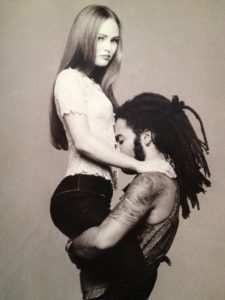 Vanessa Paradis & Lenny Kravitz by Patrik Andersson.
It's also one helluva ride; it never smells the same way twice. Heck, it never smells the same way for ten minutes. It's a fragrant contest of wills; sometimes leather takes control, and sometimes tuberose completely dominates. There are times that the ylang ylang lingers well past the opening scene and times when the musk and sandalwood base show up early, adding almost obscene amounts of sensuality to the mix. Regardless of which iteration turns up, your pleasure is guaranteed.
A few months ago, a dear friend sent me sample of The Different Company's I Miss Violet, and I couldn't resist comparing two gorgeous leather fragrances, from two perfumers, of the same house. I Miss Violet represents a young woman traveling the world, while nurturing the fragile emotions of a secret love.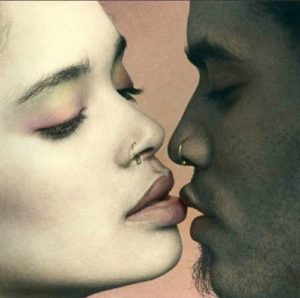 Lisa Bonet and Lenny Kravitz 90s
Adjatay, Cuir narcotique is the passionate affair of a couple who can't stay away from each other. She wears black leather corsets under her Chanel suits and carries a pair of fur-lined handcuffs in the zippered pocket of her Birkin bag. He cultivates poisonous night-blooming flowers in his spare time and keeps a riding crop in the glove box of his Ferrari 458 Italia. Neither has a safe word. Neither gets the upper hand. "They are vibrating and matching each other, creating a vigorous addiction"
NOTES: Mandarin, ylang ylang, tuberose, jasmine, heliotrope, leather, Tonka bean, musk, sandalwood, Castoreum, styrax,
Tammy Schuster, Sr. Contributor
DISCLOSURE: This review is based on a sample sent to me by the ever generous Sophie Gabriel, of The Different Company. The addiction is all mine.
Art Direction: Michelyn Camen Let's call Adjatay the Life and loves of Lenny Kravitz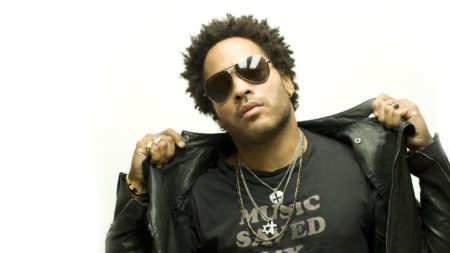 Lenny Kravitz wearing leather and his Cross and Star of David chains
Writer's and Editor's Note: Some fragrances provoke fantasies. Lenny Kravitz rocks both our worlds. Both Tammy and I would wear Adjatay to one of his concerts,(we missed the one in Stockholm, darn it) become groupies and hopefully he would be so smitten with us that he would have another jean zipper malfunction.
Luc Gabriel presented Adjatay to Michelyn at Esxence in Milan this past March. Just when Michelyn declared it a tuberose scent, the sexy bad boy in the leather jacket pulled up on his Harley and revved up the engine, and so it went throughout the life (eight hours) of Adjatay. One of Michelyn's top 25 fragrances so far this year. -Michelyn Camen, Editor in Chief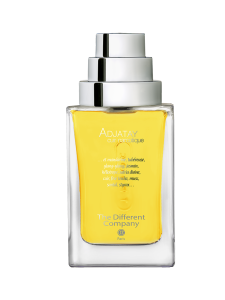 Thanks to Luc and Sophie Gabriel of The Different Company, we have a draw for a 100 ml bottle of Adjatay for a registered reader worldwide (you must do this to be eligible). Please leave a comment with what you enjoyed about Tammy's review, which celebrity couple can you imagine wear this perfume, where, and if you have a favorite fragrance fromThe Different Company. Draw closes 5/19/2016
We announce the winners only on site and on our Facebook page, so Like Cafleurebon and use our RSS option…or your dream prize will be just spilled perfume