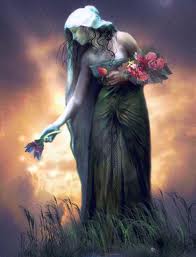 The vernal (spring) equinox is a time of balance. The earth is halfway between the longest day and longest night of the year. It is neither too hot, nor too cold. The snow and ice have melted away. Shoots of tender green begin to poke through the soil. For centuries this day was celebrated by ancient folk with festivals rejoicing that winter had ended.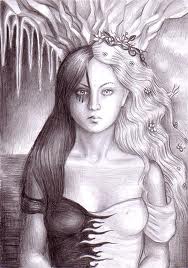 Early pagans saw the cold and stern crone aspect of the Earth Mother recede and the tender young maiden return. The ancient Greeks celebrated the return of Persephone. She was once the maiden goddess of spring flowers made queen of the dead, but only for four months. Her return from the dark and cold kingdom of Hades (the underworld) was a time for song, love, renewed growth and hope. It was a time to sow seeds, both for this year's crops and to continue the tribe.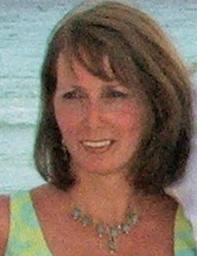 Sororia Organics, an all-natural company started and run by Joyce Noerr, a member of both the Natural Perfumer's Guild and the Handcrafted Soap Maker's Guild, has released four new perfumes (just in time for spring) that celebrate different aspects of Nature. The company also makes nourishing body butters and coconut milk soaps. These are available on the company's website. Soror is the Latin word for sister. The scientific name for the common violet that grows in many back yards is viola sororia. To me, these perfumes seem like a sisterhood of flowers.

Brimming with natural essences and artisanal blends in 100% organic grape and grain alcohol, these perfumes really impressed me. I am a big fan of naturals, in general, but these beauties seemed to have none of that "muddy" accord that (often times) needs to evaporate from the skin. The perfumes open crisp and clean, develop on the skin and dry to something utterly lovely. This company is very eco-friendly, even the little tags affixed to the bottles made from recycled paper with flower seeds in them. Instead of throwing them away, you can plant them and water them and watch them grow. What a lovely touch this was, and a little bit of spring from Joyce to you.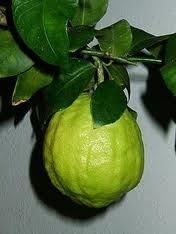 Citron Verte is a very green scent that is predominantly citrus-based, yet also includes dry and creamy flowers kissed with a warm breath of resins. An extremely sharp opening of pink grapefruit and Peruvian lime shines and sparkles, just like dew on a fresh new leaf. Ginger lily and coriander add hints of juicy warmth and boost the evanescent citruses and surround them with leafy greens. The heart of arid geranium and creamy neroli blossoms is balanced by a subtle elemi note that acts as a fulcrum to this springtime see-saw. In the drydown, it is naturally green to the end. The subtle woody muskiness of ambrette is added to cistus (rockrose leaf resin) and the grassy, slightly smoky aroma of vetiver. I can't think of another perfume that sums up the "scent of spring" like this one does. Sillage: average. Longevity: good.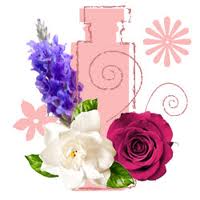 Avani truly reminds me of the Spring Maiden. Her aura is sweet and charming as she treads barefoot over new green grass carrying a basket of flowers. Sunny yuzu and sweet orange balance the galbanum's powdery green scent and petit grain's bitter freshness. The body of this is perfectly proportioned (again) as masculine lavender and geranium join hands with feminine mimosa and osmanthus to dance in a joyous celebration of Rose de Mai. Even from the initial application the rose was there, first veiled then revealed and the focus of the festivities. This ends on an accord of golden benzoin and amber, accented with ambrette, and reminds me of the beautiful sunset on a perfect late March day. Sillage: very good. Longevity: excellent.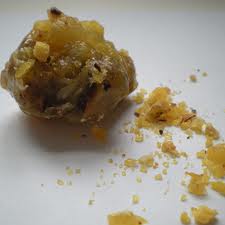 Elemi is actually the resin composed of the dried sap of the amyris (torchwood) tree. It is highly flammable (hence the use of its wood in torches) and used in incense blends. Its name comes from the Greek "amyron" meaning highly scented. Sororia's creation is topped with an interesting blend of some of my favorite citruses (blood orange, yuzu and lime) and paired with the unusually striking blend of blue tansy and carrot seeds. This gives a very intriguing sharp floral-vegetal aura to the otherwise bright and zesty sweet citruses. Sage and basil add an herbal depth to this and they frame the rather innocent pairing of lavender and jasmine. The conclusion of labdanum (with its resinous dry sweetness) and green tea (and its superb clean aroma) shows that opposites can, and do, attract and they can make wonderful partners. This is NOT an incense perfume, per se, but it is a pretty good olfactory rendering of the actual thing. Sillage: average Longevity: good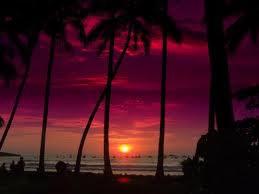 Playa Cocoa was the biggest surprise to me. "Really…yet another beachy gourmand?" is what I had first thought. Lo and behold, when I sprayed this on my skin I was wafted away on a cloud of perfumed bliss. Described by the perfumer as "lush warm tropical nights in Costa Rica", this is anything but a sun tan lotion perfume. Top notes of citruses and clean floral aromas waft around you and underneath it all you can sense the cocoa, lingering like a naughty temptation. Warm rich winds carry the smell of ylang ylang blossoms and heady roses. Other drier floral notes are paired with an earthy coffee note, keeping it just this side of feminine. As it continues to weave its magic, the top notes do not vanish, but are instead blended with the heart notes in a gorgeous medley that hums a soft carefree island tune. "Relax, have a drink, eat something yummy, dance" is what this perfume whispers in my ear. A very balanced finale of warm rich Bourbon vanilla paired with a powdery rich cocoa absolute is simply scrumptious. And (rather gratefully) I might add: there is no coconut, pineapple or pina colada anywhere in this! This is just perfect for balmy summer nights. Sillage: impressive. Longevity: great.
Balance (in life and with Nature) is something we all should strive for. Joyce has truly outdone herself, as far as these perfumes go and she has succeeded in creating beautiful blends of natural essences that are more than the sum of their parts. It goes without saying that it is with much anticipation that I look forward to sampling her soaps and body butters (and layering them with the scents, of course).
These reviews were based on samples sent to me from http://sororiaorganics.com/main.sc. All these scents are Eau de Parfums.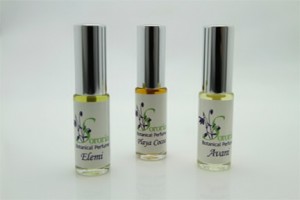 Also thanks to Sororia Organics we have a giveaway of a set of sample vials of all four of the fragrances from this review. To be entered in the draw leave a comment naming what you think your favorite of these four will be. We will draw one winner on March 25, 2012 via random.org.
We announce the winners only on site and on our Facebook page, so Like Cafleurebon and use our RSS option…or your dream prize will be just spilt perfume.
–John Reasinger, Weekly Contributor