Brent Leonesio, the force behind Smell Bent and a CaFleureBon Perfumer of the Year 2011, has a whimsical and fun-loving approach to his craft. Periodically, he will re-invent one of his Smell Bent perfumes and create what we would normally call a flanker. Unlike the vast majority of commercial flankers, Brent's Re-Mix Project perfumes often seriously rival their originals, if not improve upon them. Brent recently sent me a sample pack of the latest three, St Tropez Dispenser Apres Solieil, Little Miss Panda Gets Lei'd, and Incensed Short Fuse. To test these new creations, I did side-by-side comparisons to their inspirational fragrances.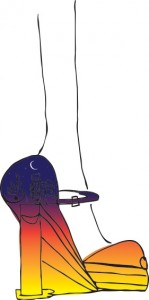 Where the original St Tropez Dispenser is a sunny, coconutty, suntan lotion style scent (and a really good one, at that), The St Tropez Dispenser Apres Soleil version is like suntan lotion to wear in the dark. Apres Soleil is rightly named. Although most "after sun" products are for slathering on when you realize you have possibly overdosed yourself on UV rays, this Apres Soleil is for when the sun has retired for the evening. Jasmine has been lifted with honey so adeptly that you feel like you are in a fragrant beehive. There is still a hint of the day's suntan oil on the skin. I know that when I have over-sunned, I skip the painful shower and just enjoy the sunny, slightly sandy scent of the remnants of the day, with some fragrant lotion applied to soothe the burn. This perfume captures that smell, down to the very sexy, slightly sweaty drydown.
Notes (per Smell Bent): jasmine absolute dressed up with honey, coconut, soft leather, sandalwood and nitro musk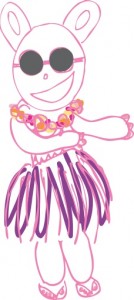 Little Miss Panda is a pleasant, rather citrusy floral concoction with an interesting hit of fresh earth. Little Miss Panda Gets Lei'd is one of those rare instances of a flanker being better than the original. I am a sucker for tropical flowers, and this is a fun, beachy, summery blend. Where, in the original, the lime takes center stage and dwarfs the delicate pikake, in Lei'd the sweet sunny nature of the waxy bloom is allowed to shine. A tiny bit of fruit and wood grounds the scent and prevents it all from being cast adrift. The lovely drydown has just a bit of tang, as if the flowers have reached the end of their day and are throwing out a last gasp of aroma. If I were going to Hawai'i, I would pack this to take along. Since I am not going to get there this year, I will have to have this on hand for those days when I need a dose of the islands.
Notes: pikake and tuberose leis with guava, japanese honeysuckle, and teak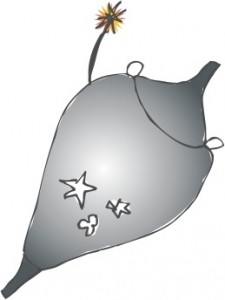 One of my favorite Smell Bent perfumes is Incensed, a smoky, churchy incense that is mellow and comforting. I often layer it with another Smell Bent incense fragrance, the sadly discontinued Tibet Ur Bottom $, which is a more crystalline, clear incense, and it makes a wonderful combination. Brent has reminded me of my blend with his Incensed Short Fuse remix. Where Incensed is subdued and wintery, Short Fuse has a nice bright bite to it that signifies an end to hibernation. It is fiery with pepper and spice, lending bit of a twist from the kitchen. There is a subtle resinous quality that makes me think of my Mom's art studio, and which she has narrowed down to the scent of crystal varnishes. I have found it present in some of the best incense fragrances, and I love it. The underlying coziness of original Incensed is still there, smoldering away, which is wonderful, welcome, and a marvelous way to close out a summer day.
Notes: incense ignited with cardamom, pepper, amber resin and dry woods.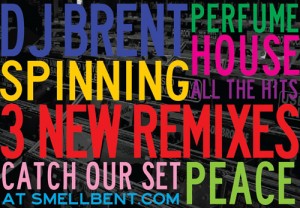 My sample pack of 4 ml sprays was generously provided by Smell Bent and Brent has also provided a sample pack for one of our lucky readers. Let us know which of these sounds best to you, and if you have ever tried any Smell Bents! We will draw one winner via random.org on June 29, 2012.

We announce the winners only on site and on our Facebook page, so Like Cafleurebon and use our RSS option…or your dream prize will be just spilled perfume.
–Tama Blough, Senior Editor