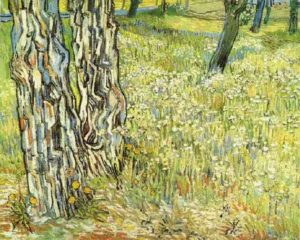 Pine Trees and Dandelions in the Garden of Saint-Paul Hospital of Vincent Van Gogh
Spring will be here before we know it! Yes really! The first sunny 60F day (or two) will find many Pacific Northwest lawns and gardens dotted with golden yellow blossoms topping that most persistent of weeds, the dandelion. You may know this plant as lion's tooth (for the dentate oblong leaves), earth nail (for the tenacious roots), fairy clock or puffball! Many of us spare no amount of work or expense in vain efforts to eradicate dandelions from the garden. But perhaps we should look a little closer at this "wildflower". Not only is every part of an organically grown dandelion an edible super food replete with vitamins and minerals, but also the distinctly different odors of the roots, leaves and flowers are refreshing alternatives to the scents of culinary herbs often used in perfumes and colognes.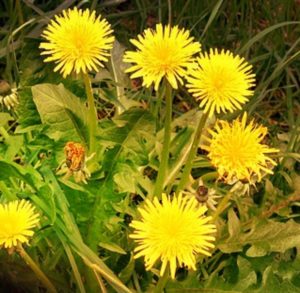 Dandelions from May 2015
Taraxacum officinale and T. erythrospermum, the plants we know as dandelions, originated in Eurasia and have spread and now thrive all over the world, from the foothills of the Himalayas to the South American pampas. In the unlikely event that you have never seen a dandelion they are quite easy to recognize. The plant presents a basal rosette of oblong, dentate leaves over a single taproot. The blossom is a composite flower head of bright yellow to golden orange florets. It wasn't until the 20th century that dandelions were actually considered to be weeds.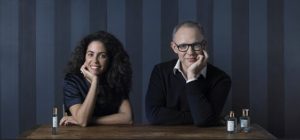 Dom Devetta and Julie Masse of Shay and Blue
In early 2017, Shay & Blue London introduced a new dandelion fragrance – Dandelion Fig – that captures not only the essence of the flower but the scent of the roots and leaves as well. Shay & Blue has a unique and wonderful way with mixed floral and garden fragrances. Dom de Vetta and in-house perfumer Julie Massé somehow manage to capture the fresh, lively quality of the English garden in fragrances that are not only eclectic and evocative but also a joy to wear every day.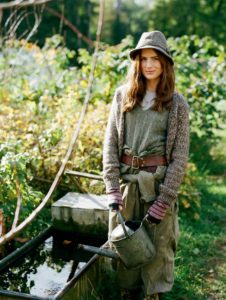 photo: Country Living
Dandelion Fig opens green and sheer, a transparent floral touched with lemongrass, the cool tonic fizz of juniper and a suggestion of bitter dandelion leaf. This refreshment lasts for about twenty minutes. As Dandelion Fig dries it warms to the scent of dandelion root, the roasted root, to be precise. The aroma is sweet, earthy, woody and slightly sharp with undertones of bitter unsweetened chocolate and something like chicory. That being said, Dandelion Fig is not gourmand fragrance by any stretch of the imagination, but rather a richly invigorating bouquet of roots, leaves and flowers. After about an hour the scent of roasted root evaporates into a summer mélange of tomato vine and dandelion leaf that remains on my skin and clothing for approximately six more hours. The fragrance eventually fades to a sweet, translucent breath of leafy fig coupled with the ethereal scent of the weedy golden blooms. The sillage is slight to moderate, creating an aura of fresh air, green life and sunshine.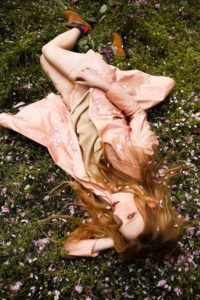 Urban Magazine May 2012 via trendhunter.com (apped)
Dandelion Fig, like many other fragrances in the Shay & Blue line, is delightfully evocative of green, growing things. With Dandelion Fig I am transported to long hot days and cool, clear summer evenings on the lawn. The fragrance is totally unisex and perfect to wear with lightweight cottons and crisp linens. This scent is also compatible with heavier woolens, bringing the effervescent, bright tonic relief of dandelion and the promise of spring and summer to our dark, cold winter days.
Notes: Dandelion leaf, lemon grass, tomato vine, juniper and fig.
Many thanks to Shay & Blue London for the lovely bottle of Dandelion Fig. My opinions are my own.
—Gail Gross, Sr. Contributor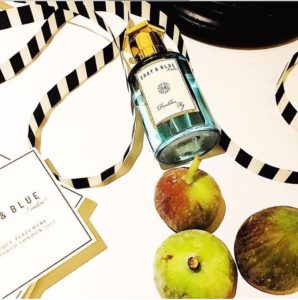 Photo courtesy of @shayandbluelondon instagram
Thanks to the generosity of Shay & Blue London we have one 30 ml bottle of Dandelion Fig available to one registered reader in the USA, EU or Canada (be sure to register or your comment will not count). To be eligible for the draw please let us know where you live and what appeals to you about Dandelion Fig and what you found interesting about Gail's review and if you have a favorite Shay and Blue Fragrance. Draw closes 2/16/2017
We announce the winners only on site and on our Facebook page, so Like Cafleurebon and use our RSS feed…or your dream prize will be just spilled perfume