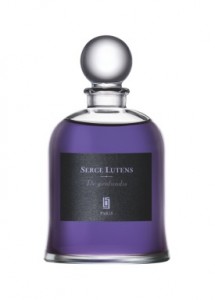 "Vitriol D'Oeillet" was the scent of dandyism. "De Profundis" is the scent of literally loving to death; passionate diehards who go far beyond earthly love. "De Profundis" marks the first words of Psalm 130 from the Bible, a hymn dedicated to hope and redemption. It is also the title of a poem from the famous collection "Les Fleurs du Mal" by Charles Baudelaire, one of the most famous names in French literature, a poete maudit (and one of the first to break the rules of conventional poetry and morality of that time) who brought imagination and complexity of feelings to his works. "De Profundis Clamavi" which means "I shouted from the Depths" is an ode to melancholy and boredom … especially in the case of Baudelaire.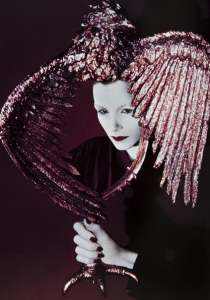 "De Profundis" catches the eye almost before the nose. The color is actually a deep purple, powerful, similar to a magic potion which will invite you to partake of its charms. Magic, mystery, and even the name of this elixir invite contemplation. Serge Lutens created a fragrance that plunges into a secret world of the unknown, a source of all fantasies. A world where Love, Death, Eros and Thanatos meet
De Profundis is an innovative departure, extremely ornate, almost heady; of a meeting between violet and chrysanthemum. Then, slowly, as it swells it heats up and is adorned with round and leathery notes, making it more identifiably Lutensienne. Buoyed by high heat, it also shows a touch of incense that reconnects with the biblical reference. More discreet than "Vitriol D'Oeillet," yet it is a skin scent which "dares" to be all out there because it is pretty darn sleek and dark.
Violets and chrysanthemums, as two inseparable companions, will be most noticed. In France, the chrysanthemum is the flower that dresses the tombs on November 1, All Saints' Day, to honor the dead. A flower whose symbolism is popular despite that it is dedicated to the dark, even in misfortune. Violet is a flower rather maligned by the French and considered quite dated. Yet these two flowers deliver a shared message forming an absolutely stunning perfume, a flowery liquor which has only one desire: to be totally stunning. Like all the perfumes of the highest quality,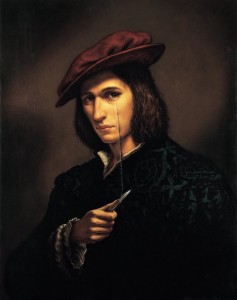 Dino Valls-De Profundis
"De Profundis" is not engaging the first time it touches your skin, but as you wear De Profundis you will embark like Orpheus into Hell and will reemerge on Earth hypnotized as if in a narcotic trance.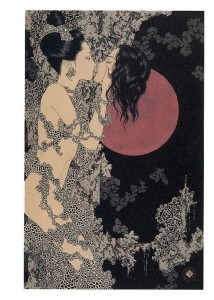 With De Profundis, Serge Lutens seems to have invited us into a fragrant world darker than usual. The name, the perfume, the composition, the color of the juice, everything is an invitation to contemplation and dark thoughts. Yet, it is also a habit with this great master perfumer, to expose a hidden side. In De Profundis that come from the chrysanthemum flower, which may be a flower of misfortune for Europeans but in Japan is a floral symbol of joy, the same one that marks the seal of the imperial family.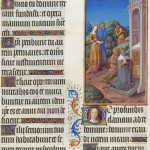 Hard to believe that the Lord is an afterthought …
De Profundis
Eau de Parfum – 75ml – € 120
Exclusively at the Salons du Palais Royal (Paris)
ReleasedSeptember 1
Note that "De Profundis" will be released in two limited edition engraved bottles, two pieces of art.
We have a draw for a courtesy of Serge Lutens, of at least one concrete and courtesy of our Contributor Claudia Kroyer one sample vial. To be eligible leave a comment on an aspect of the dark side in poetry, religion, music, painting,history, your life or another Lutens fragrance. Draw closes August 31, 2011
-Emmanuelle Varron, Editor
Art Direction -Michelyn Camen-EIC