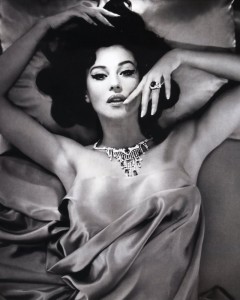 Like many perfumistas I think we all have older "out of print" fragrances we wish we could somehow obtain. One of the reasons for that desire is a certain style of perfumery that seems lacking in the current releases. The larger perfume and niche houses charge forward ever evolving and reacting to trends never looking back over their shoulder. The independent perfume community doesn't seem to have that compulsive need to move forward quite so fast and a few of our best have stopped to look back and pay homage to that which has come before. There are two reasons for this I believe. One is the perfumers who have worked on making a modern vintage (no it's not an oxymoron) perfume know they have an audience that is likely to appreciate it. Second is their ability to use or make a specific ingredient which is not used as often or is time-intensive to make. There is a tiny third reason an almost "IFRA be damned I'm going to use oakmoss if I want to" defiance to these creations. The latest release from Charna Ethier of Providence Perfume Co. is called Divine Noir and it is an excellent example of a modern vintage natural perfume.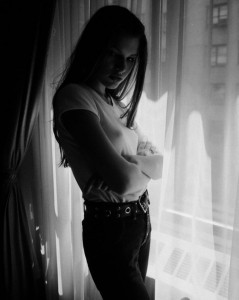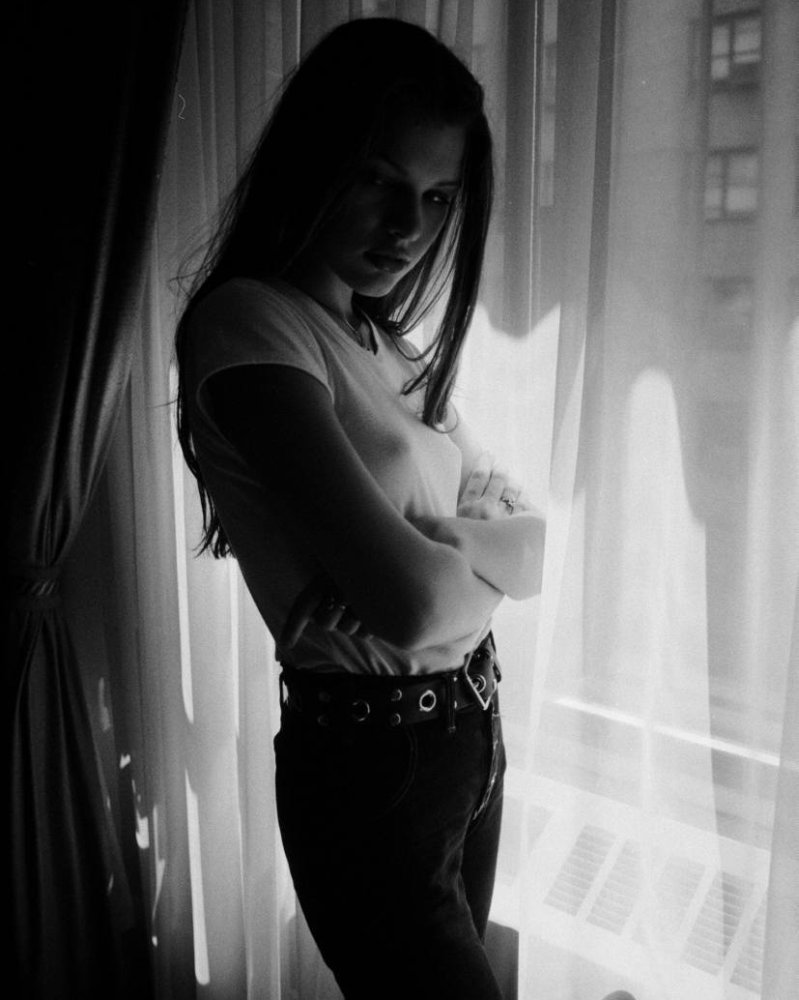 Ms. Ethier is one of the rising stars in the natural perfume community and every time she creates something I am looking forward to it, except for this time. Before ever getting a chance to sniff it Ms. Ethier called it a flanker of her previous creation Divine. Divine is a sunny paean to all things orange; the fruit, the blossom, the flower you name it, if it is a natural source of something to do with orange it is in Divine. I really like it but I was very nervous when hearing a Noir version was coming. I was worried it was going to be a stiletto boot crushing the orange. There was something I was overlooking and that was the oakmoss and vanilla base of Divine and I would be reminded of that. The other thing that had me concerned was this quote from Ms. Ethier, "My Grandmother's dressing table, with its ever present bottle of Youth Dew perfume captivated me as a child." Youth Dew crossed with Divine did not get me excited. I should've remembered that inspiration does not mean imitation and Ms. Ethier is creative enough to do something much better when she is in a Noir mood.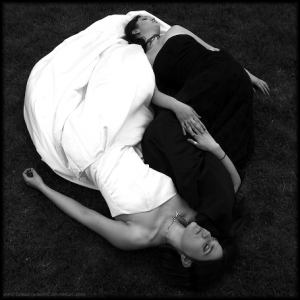 I think what Ms. Ethier set out to create was a modern vintage perfume which emulated the richness of Youth Dew while holding out a bit of the brightness of Divine and if that was the desire Divine Noir succeeds on both of those levels. The orange notes of Divine are present in Divine Noir but they are really the remains of the day in this composition. The heart is much more full-bodied using jasmine and rose to bring out that vintage fulsomeness. It is the final parts of Divine Noir that really hearken back to Divine as Ms. Ethier brings back the oakmoss and vanilla from Divine but adds in a shot of sarsaparilla accord along with a fantastic aged patchouli. It is here at the end where Divine and Divine Noir converge like dawn or twilight and there is a bit of convergence.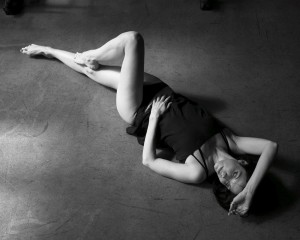 Ms. Ethier uses bitter orange to open Divine Noir and it is a tired orange from playing in the sun all day, coriander and bergamot add some more weight to the orange. Orange blossom signals that things have freshened up a bit then jasmine grandiflorum and rose absolute come together, with some neroli along for the ride, to create an elegant floral opera gloves accord. This is where Divine Noir steps into its time machine and begins to take on that patina of age. The sarsaparilla accord which begins the final development of Divine Noir is the nod to Youth Dew, I think. Without Ms. Ethier mentioning it I think I just would have enjoyed this rooty prelude to the oakmoss, elemi, and patchouli in the base. Oh yeah and there is one more ingredient that needs to be mentioned. Ms. Ethier used a Madagascar vanilla tincture that is just amazing in the quality it provides to the ending of Divine Noir. Like the difference between regular vinegar and 20-year balsamic vinegar this vanilla tincture oozes around the final stages of Divine Noir like a femme fatale in a noir novel. It is fantastic and is what lingers longest on my skin when the sun comes up.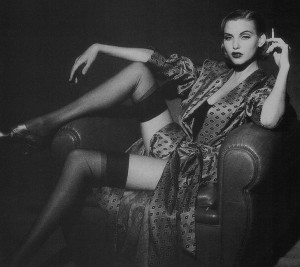 Divine Noir has 12-hour longevity and moderate sillage.
If Ms. Ethier wanted to splice Youth Dew and Divine together to make something reminiscent of both I am happy to tell you she failed because Divine Noir is its own stunningly beautiful creature; even if she seems a bit out of step with modern times.
Disclosure: This review was based on a sample provided by Providence Perfume Co.
Thanks to Providence Perfume Co. we have a full 1oz. bottle of Divine Noir to giveaway. To be eligible visit the Providence Perfume Co. page and propose a splice of your own with one of Ms. Ethier's creations and a vintage perfume or alternatively leave a comment on which of her perfumes is or might be your favorite. We will draw one winner on August 15, 2012 via random.org.
We announce the winners only on site and on our Facebook page, so Like Cafleurebon and use our RSS option…or your dream prize will be just spilled perfume.
-Mark Behnke, Managing Editor