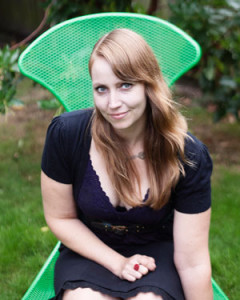 Karyn Gold-Reineke is a Bellingham, Washington native- perfectly placed between the urban bustle of Seattle and the forested spaciousness of the Pacific Northwest. Her company, Pirouette, reflects both this urban existence and the unspoiled forests which stretch far into Canada. Pirouette Perfume Gold Collection is a luxe line of six compositions "created exclusively from the most precious, rare and sought after botanicals on earth." They are veritable liquid gold.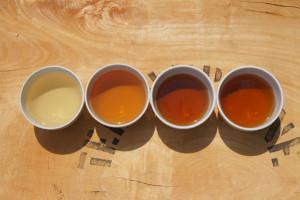 Darjeeling teas
We've reached the nadir of light, (solstice) and it's in these dark and cold moments when I reach for something heavy, something dark yet warming- antidote for the weather. Mantra is exactly this panacea. Darjeeling tea and frankincense open the elixir with golden champa and a special pinewood resinoid (bois de landes) which provides both a dusting of wood and oak notes.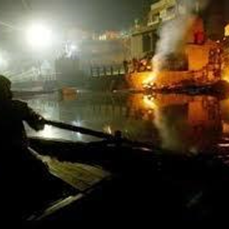 Pyre the Ganges
Already a deep bow to the Indian subcontinent aesthetic, beneath the heady floral incense lies mitti attar- the baked earth of India distilled in sandalwood. Quite literally, the very ground Brahmin (saints) and Dalit (outcasts) have walked upon, if not infused with the ashes carried long and far by the Ganges. What better remedy for the snow covered world than a heavy dosing of it's sun baked self?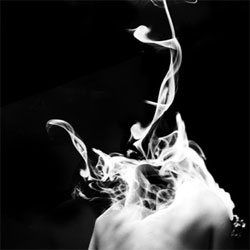 Untitled 3 Stefano Bonazzi
Mantra has "the ultimate black amber", an olfactory feat comprised of many types of sandalwood, powdery agarwood, benzoin, and a vintage patchouli which makes up much of the framework for the perfume. The often trigger tripping patchouli here is smooth with age, velvet in it's supporting the earthen attar. While labdanum sweetness keeps rough edges of baked dirt and ash from literally smelling 'dirty', this black amber is an almost 'noir' feeling emanating from nutrient-rich black forest soil.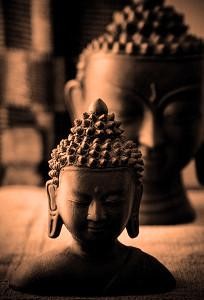 Indian Buddha statue
While the perfumed heat rises, and your cold-to-the-bone weariness is bolstered by the borrowed sun, the aroma becomes a olfactive mantra- a device used to connect, to remind oneself of a spiritual concept. Karyn has provided another method of reminding ourselves of the promise of warmth. As with all mantras, repetition is key to it's effectiveness- inhalation as meditative practice works perfectly with the warm projection and excellent longevity.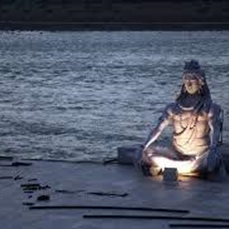 Lord Shiva
While a mantra is usually considered personal and private (often given by a Guru to a disciple), there are many common mantras used in the Hindu belief system. There is a very well known mantra honoring Lord Shiva, which begins with an homage to deity as aroma: om tryambakam yajamahe sugandhim pushtivardhanam… ( roughly: 'Honor to the three-eyed Lord whose presence is like fragrance nurturing and nourishing all…')
Notes: Balsams, frankincense, Darjeeling tea, spices, labdanum, pinewood, golden champa, benzoin, sandalwood, mitti attar, vintage patchouli and (oud) agarwood.
disclosure: my sample was provided by Pirouette for review
–Einsof, Natural Perfume Editor and West Coast Contributor
Author's Note: Karyn has a generous heart as well as a gift for natural perfume, "I like to think of my company as pro-earth and pro-people. Products are handmade using only earth friendly ingredients and packaging. In the spirit of giving, 10% of profits are donated to charity. And of course, all Pirouette products are cruelty free."
Thanks to the generosity of Karyn at Pirouette, we have THREE deluxe 2mL samples for US readers only. To be eligible please leave a comment on what you enjoyed about Einsof's review and if you have ever tried a mitti attar. Draw closes December 30, 2014
We announce the winners only on site and on our Facebook page, so Like Cafleurebon and use our RSS option…or your dream prize will be just spilled perfume